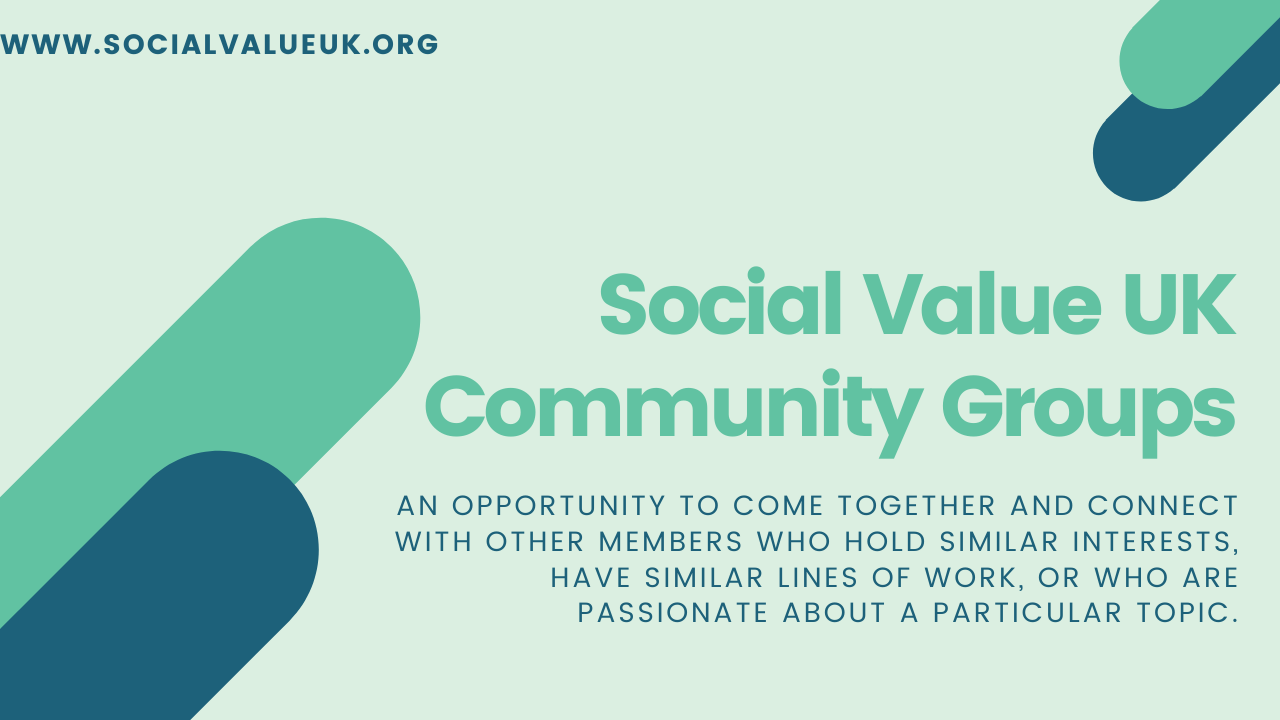 Social Value Community Groups provide members of Social Value UK the opportunity to come together and connect with other members who hold similar interests, have similar lines of work, or who are passionate about a particular topic.
Our Community Groups convene online, and when possible, through networking events. Social Value UK brings all of these individuals together, provides the platform for this to be possible, and from time to time offers special goods and services to these communities.
Sole Trader and Freelancer Community Group
This group is primarily for sole traders/freelancers / individual consultants who are SVUK members offering social impact / SROI / Impact Management support across any sector.

If you are interested in joining this group, please sign up here.
Please note: Social Value UK will also offer a range of services and discounts to members of this community during the COVID-19 pandemic.
Other Groups
Our Community Groups are open to all members of Social Value UK, and if you would be interested in getting involved or have any suggestions for a Community Group you would like to be involved in, please contact our Membership Manager, Rosie Sparrow.