Announcing Owl XL CIC as Social Value Pioneers
Announcing Owl XL CIC as Social Value Pioneers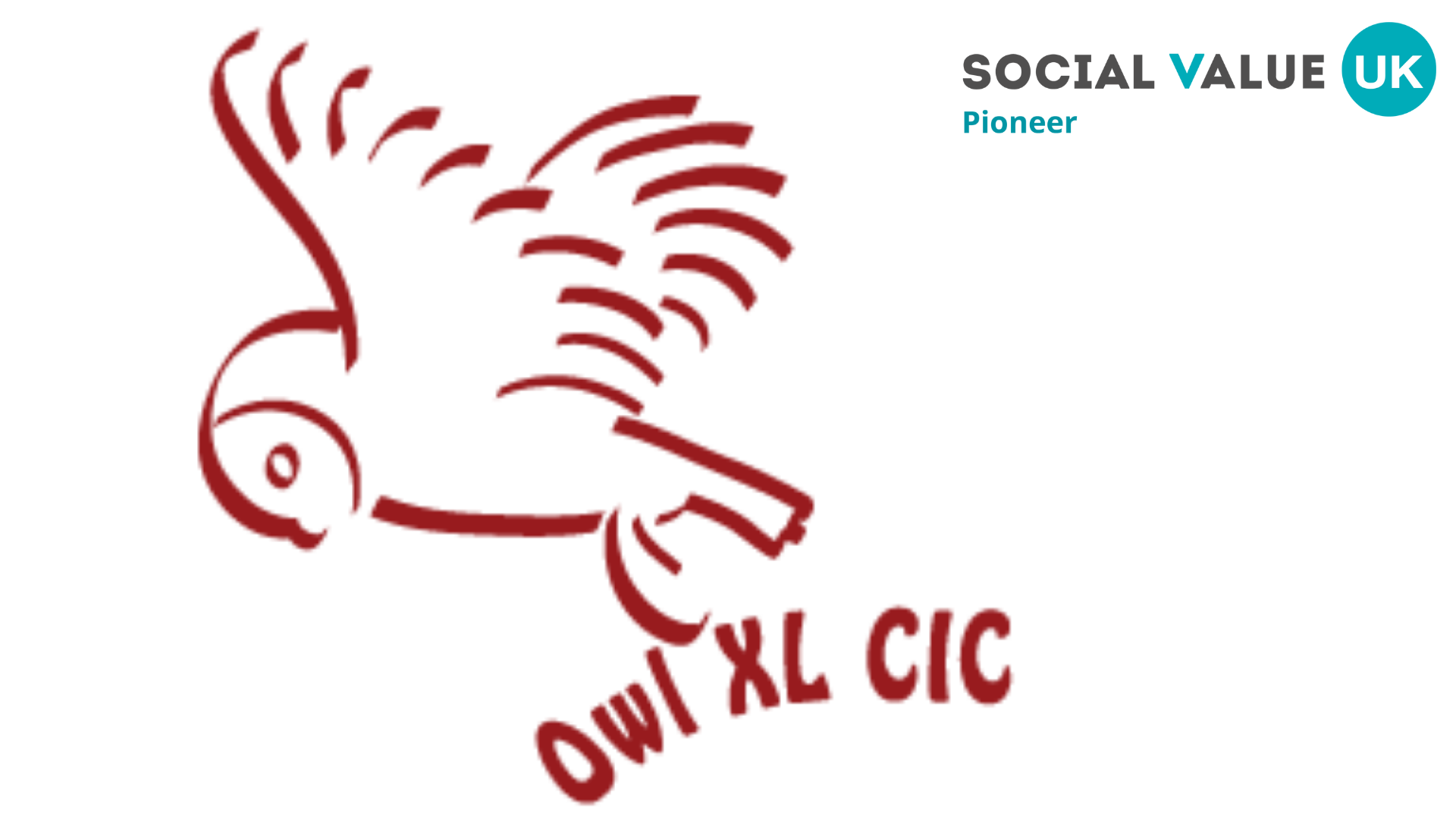 Social Value UK is proud to announce Owl XL CIC as a Social Value Pioneer! Ahead of their joining, Social Value UK spoke to Owl XL CIC about their social value journey so far.
'Owl XL CIC wants to be part of a world where everybody matters, and social enterprises work collaboratively to build sustainable communities. We aim to do this by working in partnership to change the world by supporting social entrepreneurs to build their visibility and value as businesses that deliver social profit.
We provide a virtual office for social entrepreneurs, supporting development of business and operating models with a specialism in demonstrating social profit. We support social, environmental and community enterprises to build plans with measurable and deliverable outcomes, that can be monitored and evaluated as embedded processes in their everyday operations. This provides them with an ability to promote their services or products with professional reassurance and dynamic evidence.
Our aim initially is to build a relationship with them to understand their passions and enterprise. Then together, with our experience, we enable them to build bespoke processes that suit the way in which they work. Our virtual office can also provide a breadth of services where needed.'
Why do you think social value is important? In your organisation, your industry or in wider society?
Owl XL CIC believes that it is by working together that Social Enterprises will achieve more awareness and build social market places. Through this combined presence, communities can recognise the vital contribution we make in helping to build sustainability in services and products that we deliver together.
Does your organisation have a background in social value/social accounting/SROI?
Between us we have over 60 years experience of working in community projects, where we have excelled in demonstrating outcomes for promotion, reporting and funding purposes.
What are your plans for your SVUK membership?
We are looking forward to networking with others who are promoting the importance of social value, sharing knowledge to continue the growth and diversity within the essential currency of social profit. We like the fact that this is not just a UK network, but an international one where we can learn from so many different cultures.
"At our heart we strive to be a people centric organisation. We value building relationships that help us to understand our collaborators' mission, vision and passions to make a difference."

Owl XL CIC
For more information on Owl XL CIC, head to their website here or contact Janice Mason at