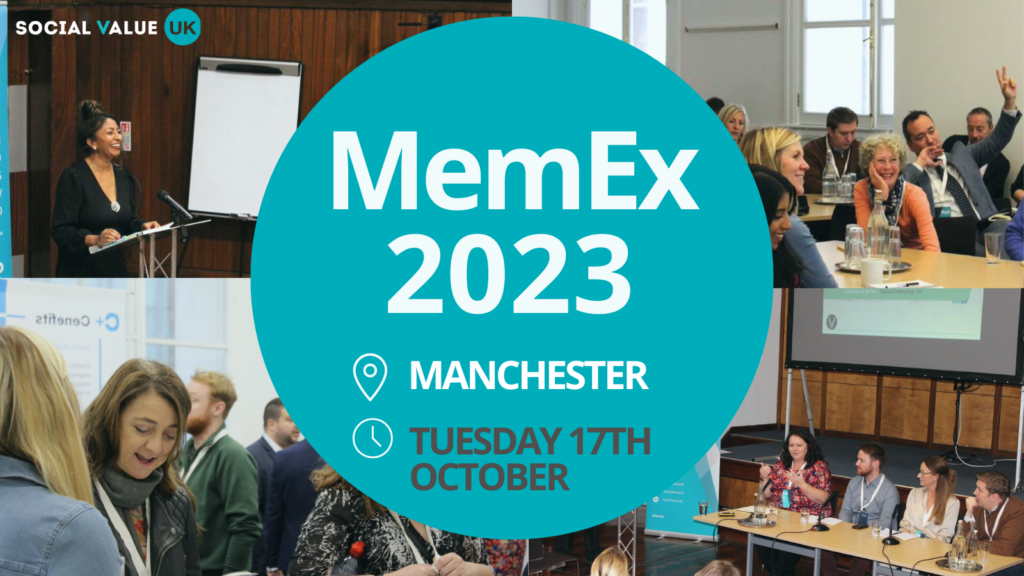 Posted 3rd August 2023
Title : MemEx Conference 2023
Date: 17 October 2023
Time: All day
Venue: Friends Meeting House, Manchester
Description: Social Value UK MemEx is Back!
We are delighted to announce our extremely popular annual conference for all SVUK members AND non-members is returning on 17 October 2023.
SVUK MemEx 2023 will look to provide a clear route to the best social value practice alongside our stakeholders.
Get your early-tickets!
Link to register: https://emdevents.eventsair.com/memex/memex/Site/Register