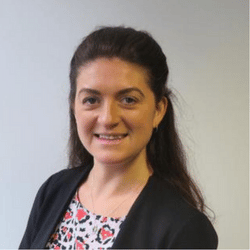 Catherine Manning
Operations Director
Catherine Manning is Operations Director of Social Value UK, overseeing the operations and strategic direction of the UK professional body for social value and impact management, with a particular expertise in social value assurance, accreditation, and organisational capacity building, and social value policy and legislation, and procurement. In her current role she manages strategic projects, workshops and training and leads the on the development of the Accreditation and Assurance services. She manages the Contract for Change programme focused on social value procurement practice.
Prior to her current role, Catherine led the SVUK Inspiring Impact programme work, working with Civil Society networks across England and the whole of the UK to support the development of impact practice in the VCSE sector.
Catherine sits on the board of the international charity Social Value International, the LGA National Social Value Taskforce Steering Committee, and the GFMAT Extended Services Advisory Committee.
Before joining Social Value UK, Catherine worked in the UK Higher Education sector, the public sector and with a variety of UK and international third sector organisations offering cross sectoral experience now applied into social accounting.
Catherine holds a BA in Comparative Religion and Social Anthropology, as well as an MA in International Development: Public Policy and Management, from the University of Manchester.
She was also named in the WISE100 2022 list, and was a finalist in the Star of the Future award.