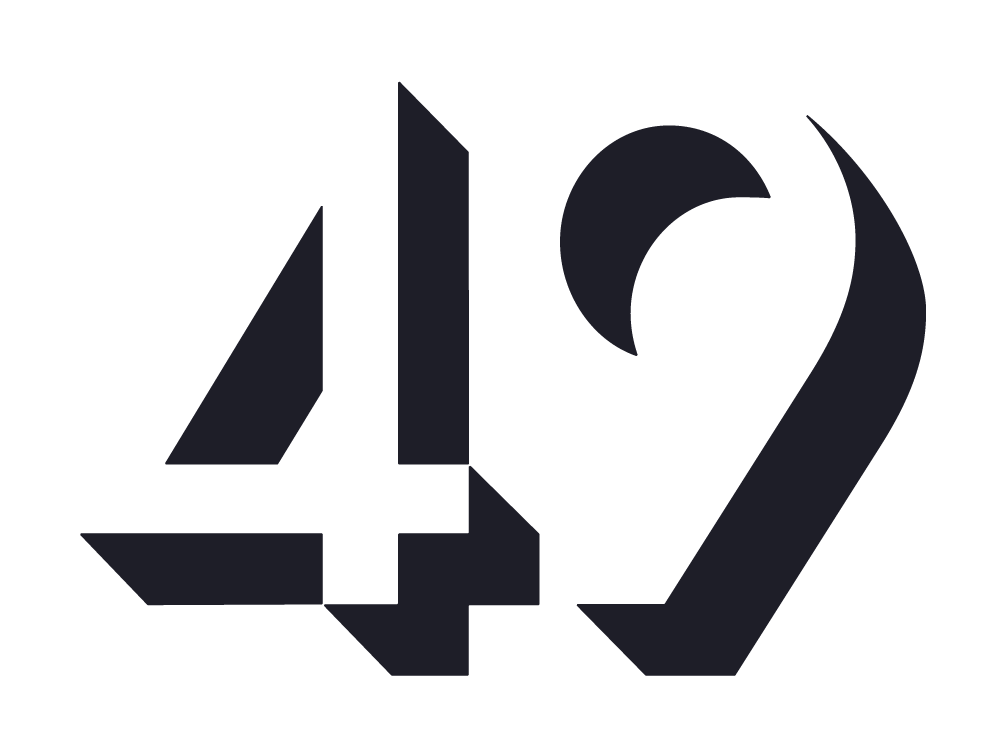 Posted 7th December 2018
New solutions to old problems through combining entrepreneurial creativity with a will to create social value
New Forest, Hampshire, '49', a new Innovation Centre, launching today aims to combine open innovation with business know-how and tech savvy in order to tackle age-old social problems.  The enterprise will incentivise entrepreneurs by offering facilities, support and investment for their business ideas and, at the same time, enabling them to contribute to solving some of the big social challenges.
49 is an impressive facility in the heart of the New Forest, developed thanks to private investors, a £220k interest free loan from Enterprise M3 LEP and a further £150k investment from New Forest District and Hampshire County Councils. It will comprise of three 'academies' tailored to digital innovation, business expertise and social enterprise and it will also be the home of a new skills and talent incubator.
49 will invite entrepreneurs to take part in investment readiness, exporting, incubation and acceleration programmes combined with business mentoring and, critically, will give them opportunity to pitch for much sought-after patient capital investment, which is the funding start-ups need and is in limited supply.
These programmes and investment will also be offered to social enterprises and charities who are ambitious to scale.  49 will make them more efficient and give them the environment and the skills to grow, enabling them to focus on the issues they were set up to tackle.  In return, they will be asked to offer their expertise to work with 49 to create new pilot schemes which will be tested, scaled and replicated once proven effective. 49 will then develop technological solutions to complement the pilot schemes and will focus on commercialising the resultant disruptive technology.
Commenting on the launch, Cllr Barry Rickman, Leader of the New Forest District Council said: "We are delighted that 49 will help boost the economy through their innovative approach.  Nurturing local talent and attracting new talent to the area is one of the key aims of our Local Economic Development Strategy, and their innovative approach to tackling social issues, which weigh heavily on our society, will be a tremendous benefit.  They have also brought a large commercial property back into economic use and created an impressive coworking facility which is great news for the New Forest."
Leader of Hampshire County Council, Cllr Roy Perry commented: "I'm pleased we're able to support this innovative project which will help businesses across the voluntary, community and social enterprise sector start and grow.  This contribution from the County Council's Invest in Hampshire fund provides capital investment into these much needed facilities which will help Hampshire's economy continue to prosper into the future."
Enterprise M3 Director Kathy Slack commented: "As part of the Government's Green GB initiative, we have recently announced a Clean Growth Enterprise Fund.  As an area of outstanding natural beauty, the New Forest is an ideal place for entrepreneurs and innovators to come up with projects to help drive our vision of becoming a high tech, high growth, low carbon economy.  We are delighted 49 will offer small businesses the support they need to develop innovations into viable businesses."
49 have joined Social Value UK as Social Value Pioneers, we had a chat about their social value journey so far:
Why do you think social value is important? In your organisation, your industry or in wider society?
49 intends to use innovation to create social change in the New Forest and beyond. Social Value is important for 49 and for our stakeholders in understanding, measuring, valuing and communicating this social change. It is also important to us in managing our impact – adjusting the way we work and what we do to maximise the social value that we create.
Does your organisation have a background in social value/social accounting/SROI?
We're just launching so don't have anything to report yet, but we will be conducting open-innovation challenges designed to find solutions to big issues. The first one will be on mental health, to be launched in April 2019.
What are your plans for your SVUK membership?
49 plans to implement high standard social value measurement and management. We see SVUK as an important partner in this – we will draw on SVUK materials and resources to support our social work, and network and work with the wider SVUK community. We also believe we can contribute to SVUK by demonstrating how social value can be integrated into the planning and evaluation of an innovation hub and the different programmes that we will support.
Paul Sherry, Founder & CEO of 49 said, "Some of society's biggest issues cost billions and we believe by bringing entrepreneurs, experts and technology together and letting ideas collide, we will root out solutions. Not only will we save tax payer's money, but we will boost productivity and develop the 3rd sector, effectively doing 'more for less'. What works here will work anywhere, so we will replicate the model and roll it out across the UK and abroad."
For more information about 49, please contact:
Vicky Ryce
Head of Communications
[email protected]