The Benefits of becoming a Social Value International member


Social Value UK (SVUK) is a Joint Member Network of Social Value International (SVI) and so all SVUK Members are members of SVI. SVUK deliver assurance and accreditation services on behalf of SVI, in the UK. 
SVI brings together practitioners, organisations and changemakers from around the world with a shared mission to change the way the world accounts for value. As a global standard setter, they work with other institutions such as the UNDP, OECD, and the Impact Management Platform, to ensure that social value measurement and management creates a positive impact. For all.
SVI, along with their joint member networks and contributors, set the standards for the Principles of Social Value, watch here or head to the website.
Social Value International has over 20 National Networks working to promote, refine and share practice, and to build a powerful movement of like-minded people to influence policy.
By joining Social Value UK, you are part of a global movement for change!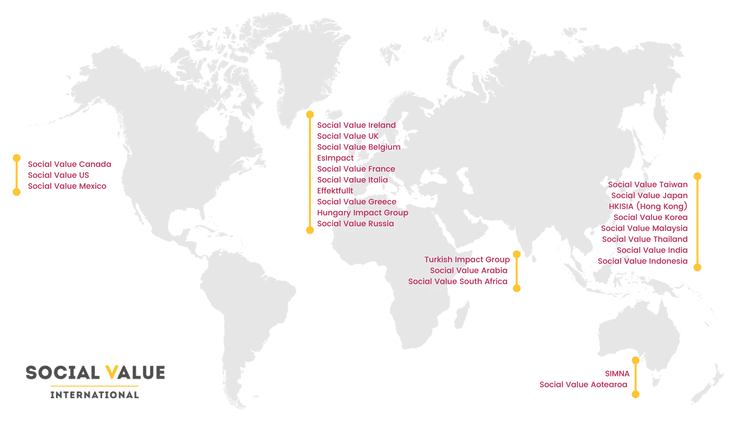 Social Value International Member Benefits
Access to the SVI Members Area: The platform provides a space for the 3,000 members of our global community to connect and engage with one another at an international level and contains a wide range of useful features, including a Live Feed, discussion forums, an interactive Member Directory, guidance documents and an ever-growing webinar library, sub-groups, and much more! 
Access to monthly events: Capacity development and networking through our exclusive, members only events, webinars and masterclasses (including access to over 200 hours of pre-recorded webinars and workshops) 
Discounts on training: The two world-class SVI Accredited Training Programmes are available at a discounted rate for our members. Our partners and networks are delivering a number of these courses in the coming months to help develop your social value knowledge and skills, and help your organisation reach its impact goals. You can find more information about training and upcoming dates here. 
Engage with our assurance and accreditation services: Whether you are looking to showcase your own skills and knowledge, validate the work of your organisation, or get your Social Value and SROI report assured, there is a range of services that SVI can offer to provide confidence in you and your work.  
First access to the latest developments and news from the sector