Social Value UK hosts a collection of events throughout the year. Particularly popular is our Introduction to Social Value UK, which is free for anyone to book. We also host a series of member-only events as well as publicly available conferences or webinars, to meet the curiosity of anyone, no matter what point of their Social Value Journey they're on. Click below to book upcoming live events, or view past events in the Resources Library or Blog section
Filters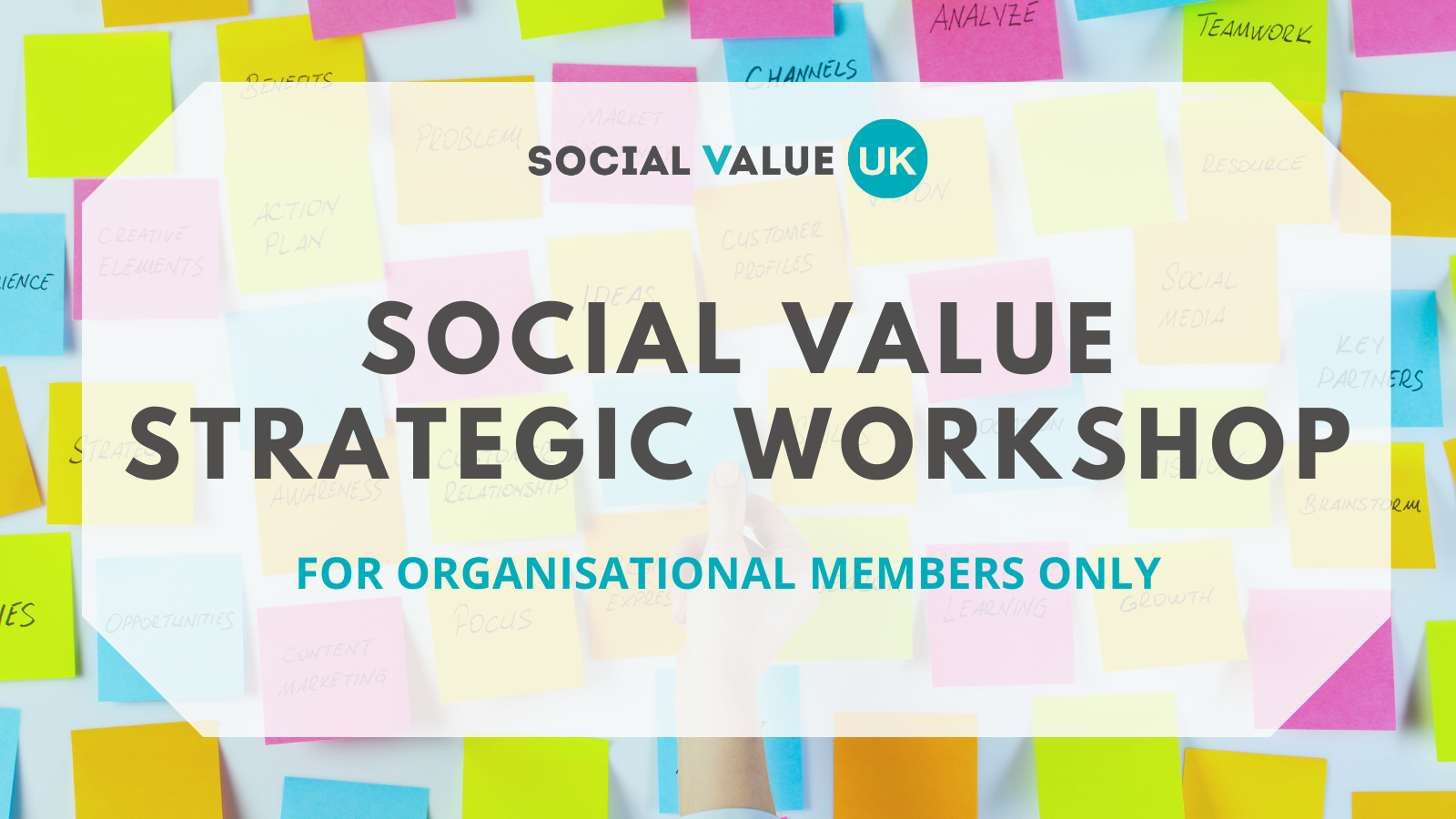 Social Value Strategic Workshop 11 December 2023
11 December 2023 | 9:00 - 11:30am
Online Event
A workshop for senior decision-makers, offered for free to organisational members monthly, on a first come, first served basis.
Description
In response to rising interest in social value and the need for more strategic thinking around the issues, Social Value UK has created a half-day 'Strategic Workshop'. These workshops aim to put the business case of social value forward to decision-makers and influencers, whilst also demystifying what social value is and the landscape of tools and approaches available.
The workshop is interactive and tailored ensuring that the conversation fits around your organisation and offers some practical solutions and next steps. The workshop is designed for senior management and board-level stakeholders, but any type of members working to implement social value across their organisation are welcome to join.
Free for organisational members of Social Value UK only. Find out About our Memberships via the menu and join today!
To use your member discount you first need to sign in.
Member only booking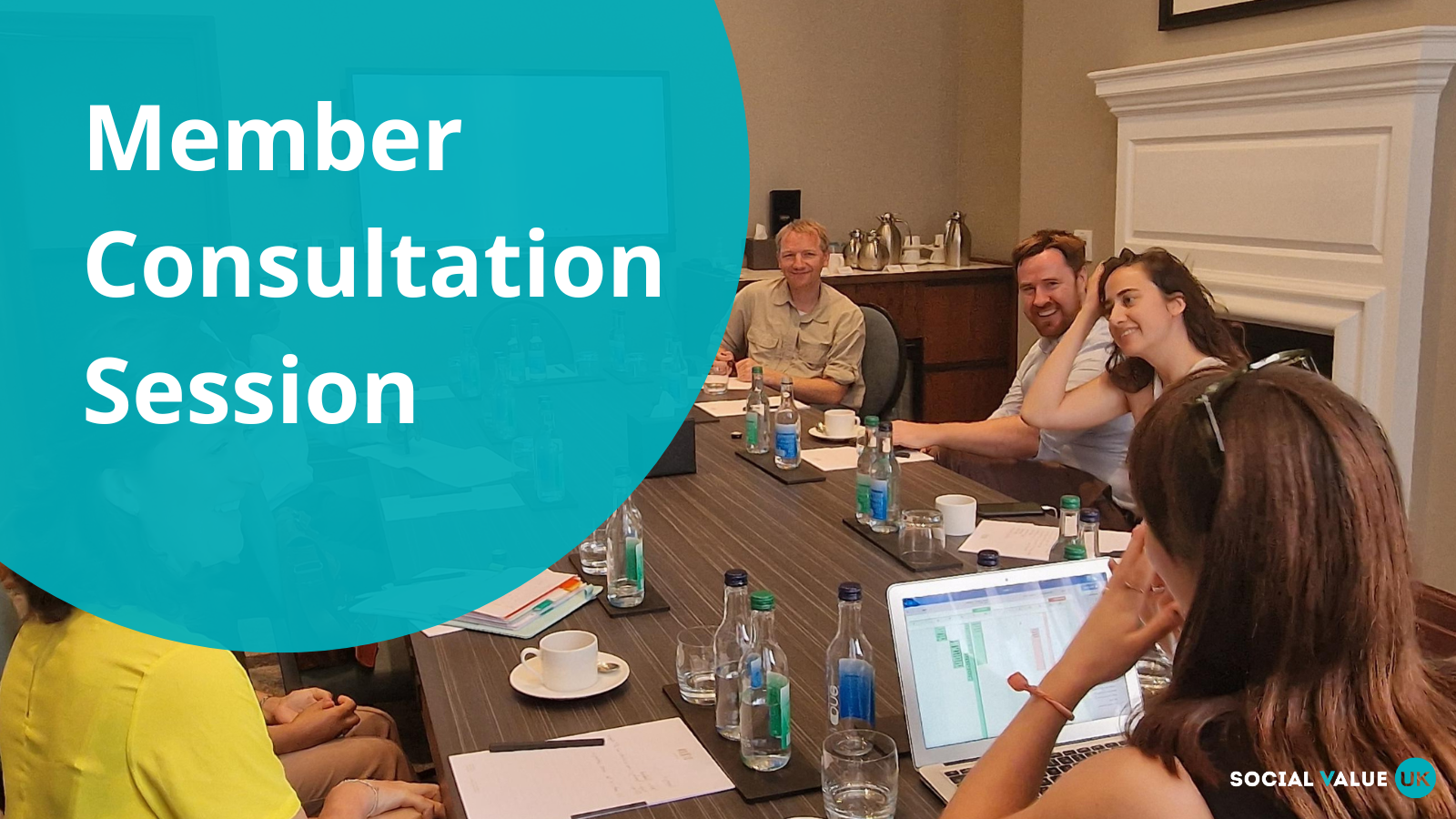 Member Consultation Session
12 December 2023 | 12:30 - 1:30pm
Online Event
Join our CEO to discuss the future of Social Value UK
Description
At Social Value UK we are always looking to learn and develop. We are currently in the process of conducting an organisational review and welcome members to input their thoughts.
Our CEO, Isabelle Parasram, is conducting the first of a serief of drop in sessions to discuss:
1. The future identity of SVUK
2. Criteria for membership
3. Our organisational values based on The Eight Principles
To use your member discount you first need to sign in.
Member only booking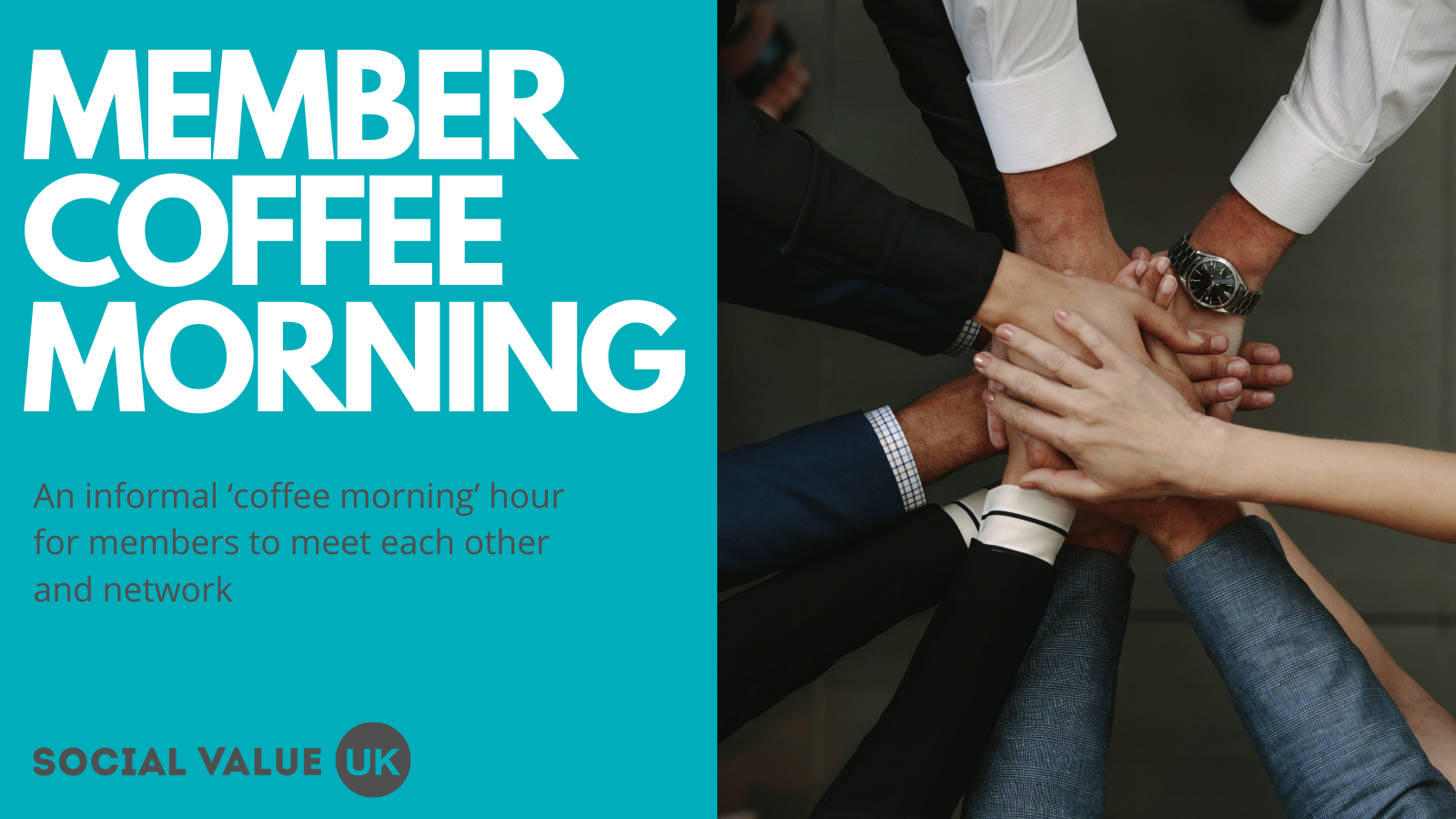 Member Coffee Morning Tues 19th December 2023
19 December 2023 | 11:00 - 12:00pm
Online Event
Join us for a relaxed discussion hour! These coffee mornings are a great opportunity to meet other members from a range of sectors & network
Description
At SVUK we are committed to holding space for our members to meet one another, share experiences, learning and social value practice, and develop new connections and opportunities together.
The sessions are informal and member-led, hosted by one of our expert Sector Leads here at SVUK. Loosely the format will follow:
- Introductions from the group
- Show and tell of Social Value Practice from a member
- Q&A with SVUK team to ask any questions you want (about membership, technical practice, social value advocacy activities, working group updates or anything else!)
***If you are interested in sharing your work or presenting a case study, please select that you would like to showcase in the booking form***
LOG IN TO BOOK
To use your member discount you first need to sign in.
Member only booking