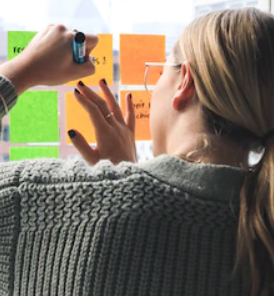 We offer tailored support and workshops for members and non-members, using SVI qualified practitioners and impact management experts.
Our expertise spans across public, private and civil society matters, equipping you with the knowledge to progress your social value practice.
SVUK further offers support on Social Return on Investment (SROI) reports via mentoring and review schemes.
Tailored Support
The intention of this service is to guide and support an organisation-wide approach to social value practice and policy and to build internal capacity. We can support on: 
Social Value Strategy and Policy
Development of, or review of documentation
Gap Analysis
Methods and Tools 
And more
As the name suggests each piece of support is planned and priced bespoke to your organisation, but by way of guidance, a half day of support from our Sector Leads is £800 + VAT and with a 50% discount if you are an Organisational Member.
For more in-depth support, we have an incredibly skilled and knowledgeable pool of consultant and practitioner members, we can provide brokerage support to Organisational Members or you can view some of these here.  
You can also book our sector leads to speak at your event, these are arranged and priced individually. 
Tailored Workshops
Much like the Tailored Support, we deliver bespoke workshops for your organisation. Quotes for workshops are created on a case-by-case basis once we understand your requirements. For guidance, a half-day workshop from our list of popular options, click below, with minimal additional tailoring, is £1200 + VAT and with a 50% discount if you are an Organisational Member. 
Organisational Members can contact their Sector Lead directly to discuss organising an in-house workshop, whilst Individual members and non-members can also book these workshops by contacting us. 
SROI Mentoring
The mentoring programme is designed for individuals who have completed the Practitioner Training and are undertaking an SROI analysis but do not feel lthey have enough experience and expertise, or who wish to undertake an SROI to a higher level of rigour than they have experience and expertise for,
Report Review Service
Any method for accounting for social value can apply the Social Value Principles. The Report Review Service is a useful and practical learning exercise for any organisation that has prepared an impact report.