A New Dawn in Wellbeing: Let's get practical – 22nd October – Meet the Speakers
A New Dawn in Wellbeing: Let's get practical – 22nd October – Meet the Speakers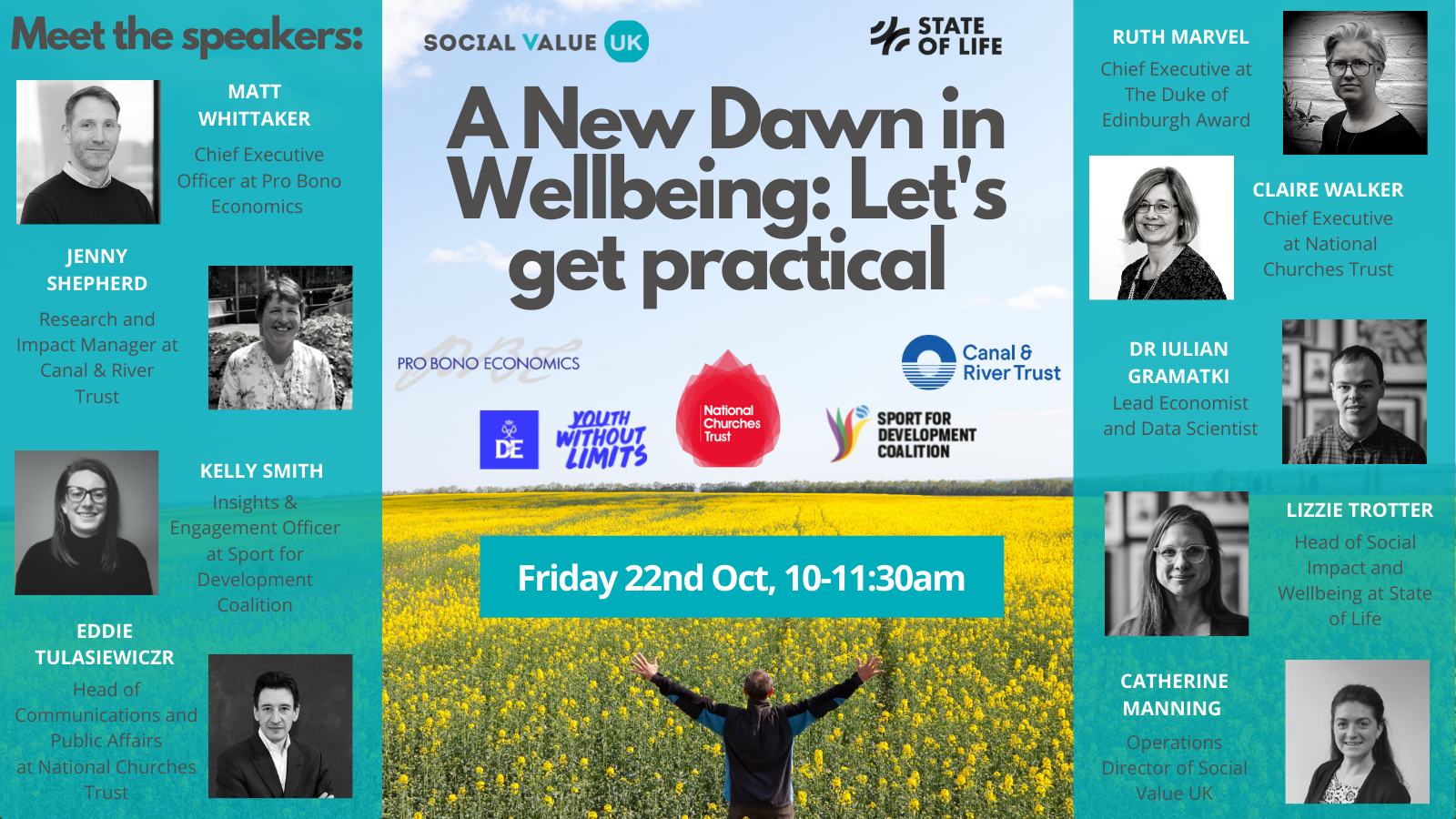 This the second part of a 2 part series providing an overview of the new Greenbook supplementary guidance on measuring wellbeing, and the WELLBY approach.
Come and join us for the open event on October 22nd 'A New Dawn in Wellbeing: Let's get practical'! In this workshop you will be able to see the Green Book recommended approaches in action – including the WELLBY! Hear from organisations including the National Churches Trust, and other organisations. Hear them talking through their pioneering work. Discuss your own practice with other attendees and come ready to debate and ask questions.
Also, State of Life will be introducing their brand spanking new WELLBY Value Guide – a range of values aligned to the ONS 10 domains of wellbeing'.
The event is being run collaboratively between SVUK and State of Life.
Meet our speakers:
During the event we will be hearing from leaders in the field of wellbeing measurement. Meet our speakers: