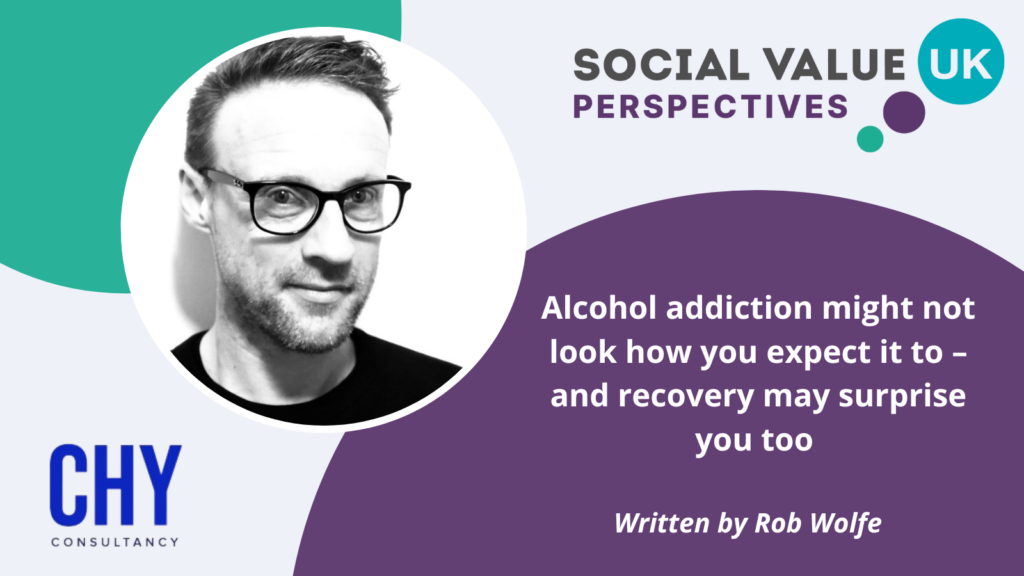 Posted 26th January 2023
Content Warning: this blog references personal experiences with addiction. If you want more information or support with this issue, please visit: Drug and alcohol addiction – useful contacts – Mind
We need to find better ways to support people through their unique journeys – as employers, colleagues, family members and friends. 
My name is Rob, and I WAS an alcoholic. 
Not anymore. 
On the 3rd September 2018 I had my last alcoholic drink – a very nice pint of Vocation Brewery's 'Life & Death'. The irony is not lost on me. Maybe I wasn't going to die, but if I'd continued to drink I may not have had a life any more. 
And I had a good life to live for. A fantastic, rewarding, if stressful, job. I had young children, a supportive wife and loving friends and family. People couldn't contemplate that I had a problem, me included.  
That's because I was a high-functioning alcoholic. 
It's not the type of alcoholic most people picture – not a dishevelled, drinking vodka in the morning, being aggressive to the people around them, type. 
But drinking had begun to have an impact on my day-to-day decisions. I would miss my train intentionally to squeeze in a couple of pints on my way home. I would stay up late to embrace that second or third bottle of wine. I would go out with my family to lunch, yes, but always to somewhere with a licence.  
I knew I had a problem. It took me another two years to find the confidence to do something about it.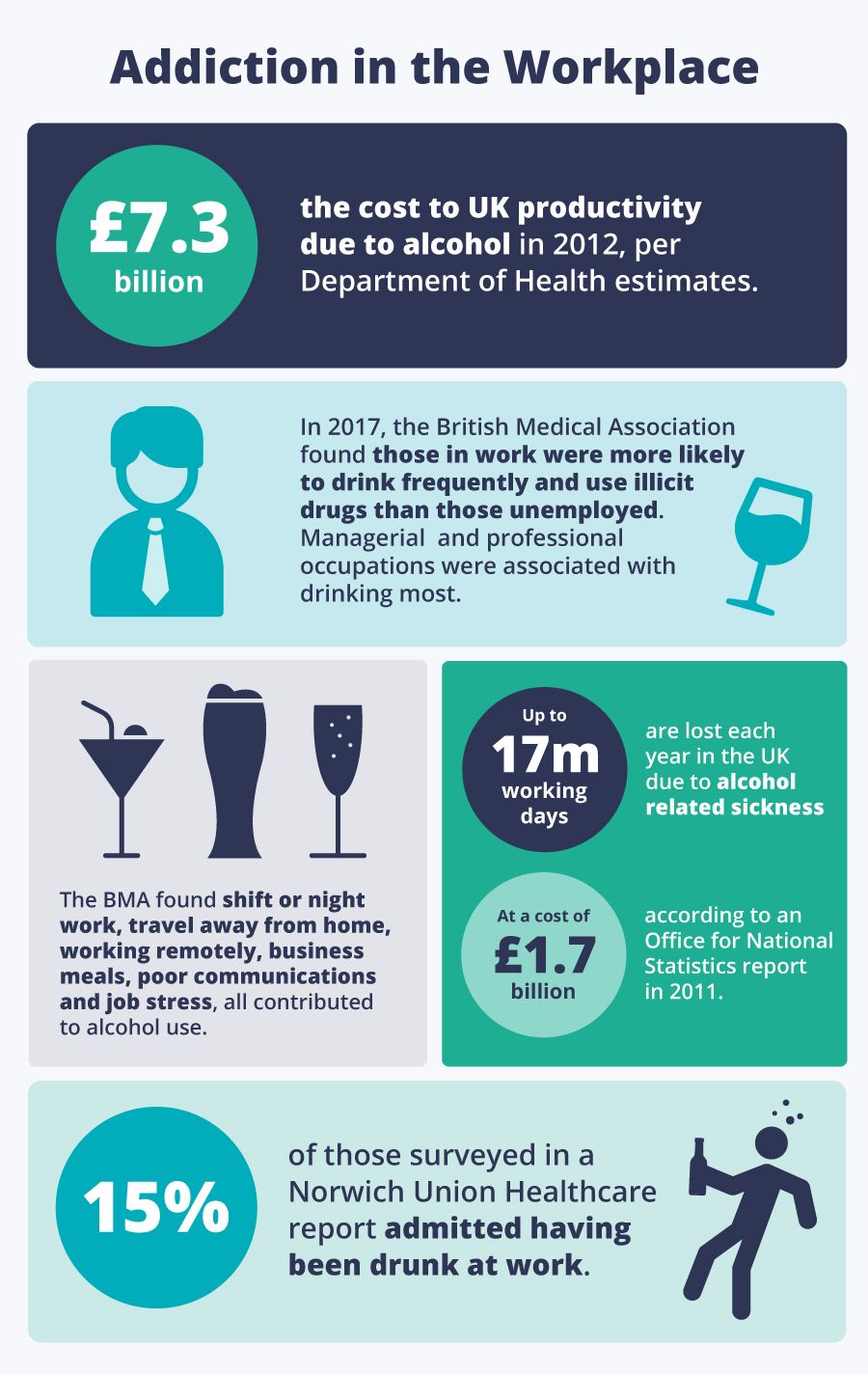 Giving up alcohol was a decision I made for me. Giving up any dependence or addiction is a selfish act. And that's okay. You can't do it for other people – your family, friends or colleagues. You need to do it for yourself. 
I started by seeking support through my local GP and Drug and Alcohol Services, but the advice and help just didn't ring true for me. "Get rid of your friends", "change your hobbies", "don't go out" – I thought that sounded pretty rubbish. I had to find another way. 
For me it was simple – talking. I underwent professional therapy, but also held self-indulgent conversations with open, supportive, friends and family who were also prepared challenged me and my behaviour. 
Most importantly, I continued to experience the happiness that pubs, gigs, food, friends and music brought me. Experiences that used to involve drinking too much. 
This helped me tackle the problems I was masking with booze, become comfortable and even confident with my "new normal", and still be me. 
My story is not the 12 steps. It's not a 90s Bodyform advert where my change in lifestyle led to roller skating, marathon running and parachute jumps. It's just my story of how I tackled a problem and how my friends, family and colleagues supported me to do so by backing my decision and allowing me to – in the words of Frank Sinatra and Sid Vicious – do it my way.  
Creating a safe space to support employees with addiction 
My experiences have taught me that we have a long way to go in understanding how we help people navigate dependence and addiction. 
The Chartered Institute of Personnel and Development states "employers should also take preventative action, ensuring their workplace is not a contributing factor to substance use and misuse".  
But most advice for companies dealing with drug and alcohol addiction focuses on how to punish the employee for the indirect effects of alcohol such as performance, punctuality and absence. 
This approach is likely to exacerbate the problem. 
The person is already struggling, they don't need to be further burdened with threats to their career or lectures on the risks to their health and finances, because it will just add to their low self-esteem. 
So what can you do to help as an employer? 
Allow a person to talk about their situation – without fear of being judged or punished. 
Find out what support is available locally – drug and alcohol services, meetings like AA or Andy's Man Club – and allow time off to attend. 
Identify mentors in your workforce who have been there and are willing to chat. 

Foster an internal culture of openness and support. 

Don't just give them a leaflet. 

Don't punish them. 
I'm no guru, I'm not a clean-living saint and I still can't run a marathon. 
But I am happy. And my productivity both in and out of work has rocketed since I felt able and supported to give up drinking. 
There's no magic bullet and no one-size-fits-all solution. But by telling my story, I hope to open eyes to the challenges of giving up alcohol, and suggest a different approach to supporting your colleagues, friends and employees to do so. 
This blog was written by Rob Wolfe, Social Value Consultant and founder of CHY consultancy.
---
Would you like to get involved…
To be contribute to our upcoming themes please contact Matthew Mckew, Advocacy Lead at Social Value UK. We are interested in hearing from both members and non-members.
Matt Eamer, founder of me&you said; "I'm excited that my creative agency can support Social Value UK in its mission to raise awareness and understanding of social value. We'll be creating visuals and graphics to help bring Social Value Perspectives to life, making the themes accessible for new audiences."
For media enquiries, please contact Isabelle Parasram OBE, CEO of Social Value UK, through our office by emailing [email protected]
Posted 9th January 2023