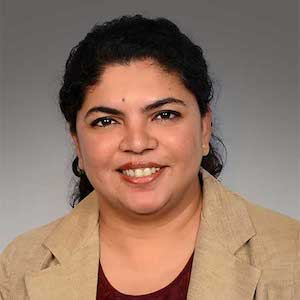 Posted 2nd April 2020
Social Value International is proud to announce that Deepa Walawalkar has successfully attained status as a Social Value Practitioner, Level 1: Associate Practitioner!
Deepa has been working in the development sector in India for the past 5 years with experience in impact assessments, project management, capacity building and training, monitoring & evaluation, strategic consulting, due diligence and employee volunteering. Deepa presently works as an independent social consultant. Prior to that, she was the COO at a pro-bono consulting NGO called ToolBox India Foundation and the COO for Social Lens Consulting Pvt Ltd. Previously, she worked in Investment Banking for 8 years with Morgan Stanley in London and Mumbai.
We spoke to Deepa about her great achievement!
Why have you decided to undertake the Social Value International Practitioner Pathway? What has lead to your application for Level 1 of Practitioner?
I found out about Social Value Network when I attended a workshop conducted by Jeremy Nicholls at an AVPN conference. It helped me realize how little, the organizations and intermediaries involve the intended beneficiaries while making decisions. Also there are a host of other stakeholders that get excluded because of the focus on pre-defined objectives and outcomes. The development sector in India is evolving with an increasing focus on impact measurement, causality, and sustainability of outcomes. There is tremendous potential for management of impact especially because of the multitude of social issues and the limited resources to address them.
What did you learn and find useful from this assessment process?
The L1 assessment process helped me understand not only the "what" and "how" of social value and impact management, but also the "why". I feel it is important to completely understand the reason and motives behind the framework and guidelines in order to practice them.
Is there anything that you believe you will gain or find useful in the next steps you will take for working towards becoming an Associate Practitioner?
The L1 AP exam solidified the base for becoming an Accredited Practitioner. It has enabled me to take a holistic view of impact as I transfer these learnings into practice. Inculcating the ethos of Social Value will assist resource allocations to maximize the impact, stakeholder informed modifications to activities and also increase accountability for not for profits, social enterprises and investors.
Are there any other specific projects you are doing at the moment that are related to SROI/social value?
I am currently working on conducting a Social Value study for an NGO called Urmi Foundation, which works with children with Intellectual and Developmental disabilities from lower socio-economic communities in Mumbai. The intent of the study is to assess the value created by different activities towards independence and social inclusion of the children. I have completed the first phase of stakeholder mapping and developing outcomes and indicators based on consultation with families of the differently-abled children, the staff, other NGOs working in the space and secondary research.
You have now joined a community of practice around the globe. What does this mean to you and why do you want to participate and contribute to the development of the methodology and overall social value movement?
I aim to be an active contributor in the evolving social landscape by being a part of the Social Value network and working towards making Impact management a day to day focus area instead of being a sporadic activity.
I am excited to become an Associate Practitioner. As the world gears up to achieve development goals in a cohesive manner, the tenets of Social Value bring in the much needed accountability and stakeholder perspective.Deepa Walawalkar
To contact Deepa Walawalkar, Social Consultant, about her social value journey, contact her via:
[email protected]
+91 70450 44921
To find out more about becoming a Social Value Practitioner, click here.