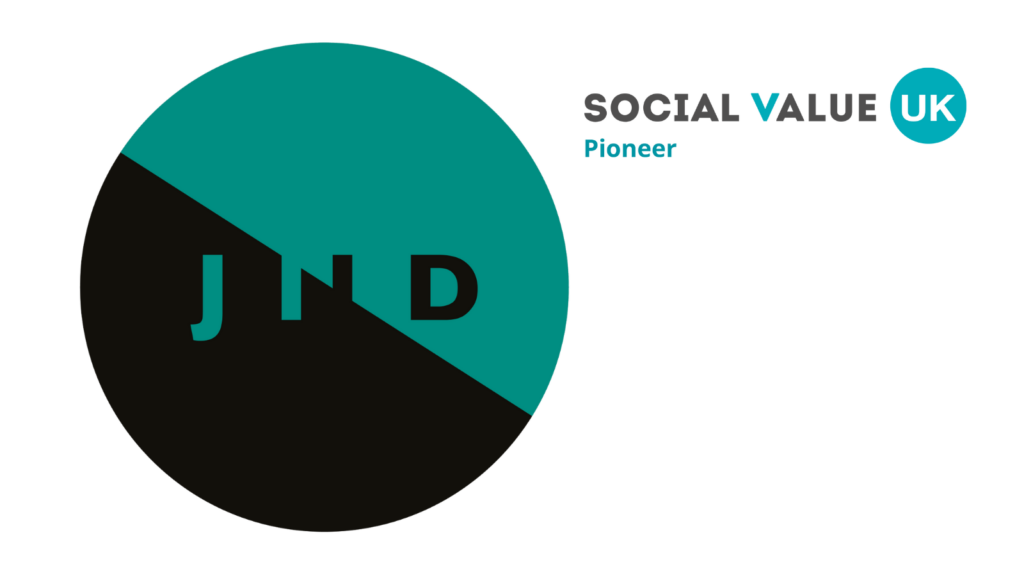 Posted 4th October 2021
Social Value UK is proud to announce Janina Neumann Design as a Social Value Pioneer! Ahead of their joining, we spoke with them about their social value journey so far.
"Janina Neumann Design is a social impact design company for working across cultures. We have a bilingual focus that ensures clients can communicate their message equally effectively across different languages and cultures.
We help to accelerate social impact through vision, message and value.
We visualise your vision by crafting a future-proof brand identity design that will get your brand recognised.
We craft a powerful message that creates a strong pitch that secures funding or investment.
We showcase your value by designing bilingual research and impact reports in German and English.
Why do you think social value is important? In your organisation, your industry or in wider society?
Social value is important for addressing inequalities in our communities. Design can help to create social value by facilitating meaningful conversations between decision-makers, individuals and communities. By making everyone feel welcome to the conversation and listened to, we can develop a fairer and more sustainable society.
Does your organisation have a background in social value/social accounting/SROI?
Janina Neumann Design has worked on a number of social value projects, including:
Interactive E-magazine for GFirst LEP
NHS Gloucestershire Clinical Commissioning Group – Video Showcase
Typesetting of the Corporate Recovery Plan for Tewkesbury Borough Council
What are your plans for your SVUK membership?
Janina Neumann Design would like to connect and share ideas with other SVUK members on how to deliver more social value as well as doing some training with SVUK in the future.
"Design can help to create social value by facilitating meaningful conversations between decision-makers, individuals and communities."

Janina Neumann Design
For more information on Janina Neumann Design, head to their website here or get in touch via [email protected]