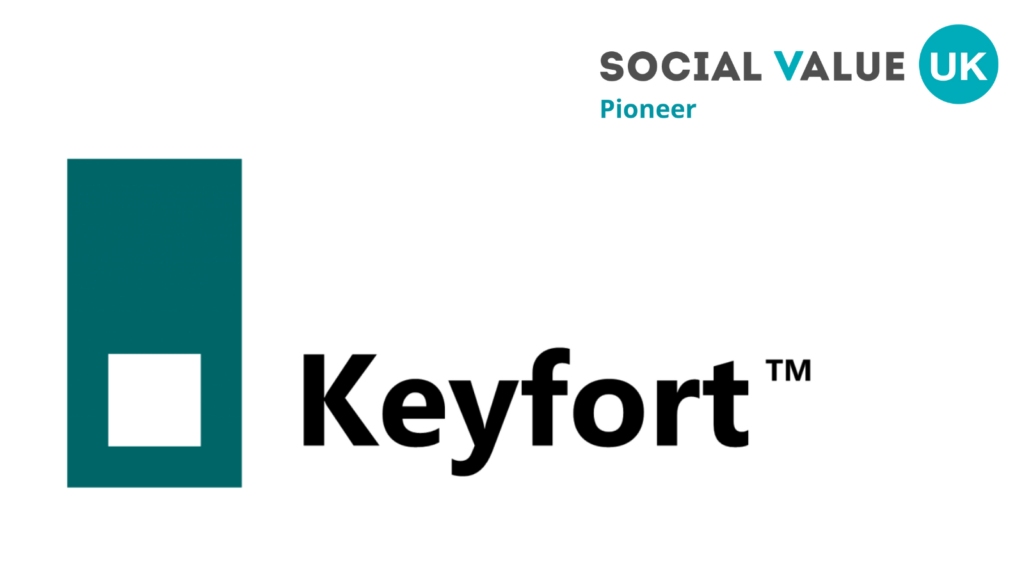 Posted 19th November 2021
Social Value UK is proud to announce Keyfort as a Social Value Pioneer! Ahead of their joining, Social Value UK spoke to them about their social value journey so far.
Keyfort provides IT, VoIP telephony and cyber security services suited to the Waste Management & Recycling, SME and Not For Profit/Education sectors. The means of delivery as well as the technology are particular to each of the three sectors.
Keyfort works closely with its customers to provide the benefits they seek to time, cost and quality targets. Implicit in delivering this service and support, in a resilient manner, is continual staff, infrastructure and supplier development. This wholistic approach has provided solutions, value and benefit for all participants for over 21 years.
Keyfort also recognises the greater context in which it operates and in addition to charity support by staff, Keyfort continues to support One Hull of a Forest which using military veterans will plant 37,000 saplings primarily in school grounds during the winter/spring 2021/22 planting season against a target of 20,000 saplings.
Why do you think social value is important? In your organisation, your industry or in wider society?
Social Value comprising good environmental management, working practices and economics are essential to the success of Keyfort and the wellbeing of its staff. In addition Social Value is rapidly becoming a prerequisite for work in the Waste Management & Recycling sector.
Does your organisation have a background in social value/social accounting/SROI?
Whilst Keyfort, like many organisations, intuitively encompasses Social Value within its operation, it now seeks to develop Social Value delivery down the supply chain in the Waste Management & Recycling sector.
What are your plans for your SVUK membership?
To develop, automate and deliver Social Value delivery down the supply chain within the Waste Management & Recycling sector with one or more of our existing corporate scale waste management and recycling companies within the next 12 months.
"IT has its part to play, as do we all, in waste management and recycling. From carbon management to sponge cities the call is for us all to work together in a meaningful way and Social Value is one of the tools we need in our collective toolbox."


Roy Clayton MD Keyfort & Chairperson One Hull of a Forest

For more information on Keyfort, head to their website here or contact Eleanor Shilvock at [email protected]