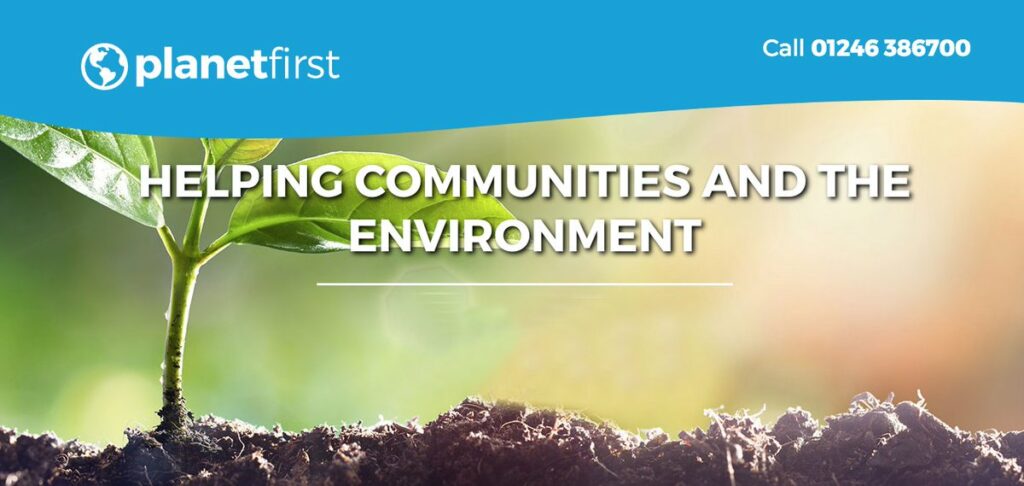 Posted 13th August 2019
Social Value UK are proud to announce Planet First Energy have joined us s Social Value Pioneers.
Planet First Energy is a social enterprise CIC. They offer a full range of services for business's to help reduce their energy consumption, costs and carbon.
These services include
a) Procurement
b) Energy reduction
c) Energy validation and management
d) Energy compliance
Planet First Energy want to achieve the following:-
a) Clean Energy: Their focus will be on renewable, green, and clean energy suppliers, to promote and support the growth of these technologies. These will include local and national energy generation.
b) South Yorkshire Energy Centre (SYEC) – Planet First Energy are now the official partner of SYEC and are wanting to provide support and increase awareness of this education and visitor centre.
Sheffield has over 12% fuel poverty affecting 270,000 households. The centre provides the following services to the local community:-
Switching
Access to financial help
Debt counselling and support
Energy efficiency – insulation, behaviour change
Draught proofing
Renewables – technology, solar, battery, heat pump, underfloor heating, grey water capture
Transport – cycle routes and EV's / EV charging
Education – activities re energy generation and usage, school visits and talks
Outreach – energy-saving talks and advice
c) Employment: Once established, Planet First Energy will be offering apprenticeships, with thorough training, and leading to full-time retained employment, to fulfil their service and community obligations and responsibilities.
Ahead of joining, we had a conversation with Planet First Energy about their Social Value Journey.
Why do you think social value is important? In your organisation, your industry or in wider society?
We think its extremely important for the future of not only the energy industry but society as a whole. We want to make as a big a contribution as possible to environmental improvement including the sourcing of and the usage of energy by all.
What are your plans for your SVUK membership?
We want to make the most out of our membership by utilising the following:-
a) Gain as much insight and information into social value as possible through the online material, training and face to face training available
b) Attend as many networking events as possible to gain a better understanding and also develop our list of contacts and create awareness
c) Potentially exhibit at and even sponsor events to develop contacts and create further awareness
d) Create as much awareness as possible of the Planet First brand and what we are trying to achieve through all of the channels available through SVUK.
Steve Silverwood, MD of Planet First Energy stated 'Planet First's aim is to help communities and the environment.'
For more information on Planet First Energy's social value journey, contact Steve:
[email protected]
07778349087