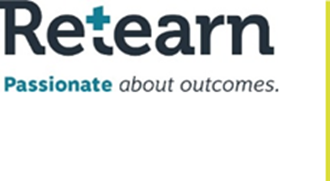 Posted 5th November 2020

Social Value UK are proud to announce new Social Value Pioneers, Retearn.
Retearn are a new kind of procurement and transformation consultancy. Everything they do is designed to make their clients leaner, more agile and in the best possible shape to adapt to new ways of working. Founded in 2016, Retearn is underpinned by inclusivity, agility and partnership.
Retearn help clients unlock their potential through 3 key areas:
• Insight/data analytics – Detailed analysis of what's going on in your business
• Procurement – Delivering 3rd party value improvement
• Transformation – Ploughing funds back into transforming your organisation
Retearn 'co-design' services with clients, creating collaborative and inclusive environments where everyone is informed, inspired and incentivised to deliver ideal outcomes. Social value is core to their solutions – Retearn strive to create community ecosystems or economies for their clients – local jobs for local suppliers / people. Their new and innovate approach to consultancy has earned recognition from clients and peers alike.
Ahead of joining, we had a conversation with Retearn on their social value journey.
Why do you think social value is important? In your organisation, your industry or in wider society?
We believe that Social Value in some shape or form should be important to everyone. In our industry of consultancy, we have the unique opportunity to work with a variety of clients, get to understand their businesses, and deliver value to them so this should include social value.
Retearn has a key focus on procurement and transformation. We can therefore drive social value through our clients' operations and/or their supply chain. This can take many forms, e.g. supporting local jobs, volunteering for charity/community work and also ensuring that our clients' suppliers are delivering social value.
We think it's an important area for us to focus on given evolving attitudes of the public, and their access and choice in the market putting pressure on clients to deliver Social Value and remain attractive. We believe in it enough to want to drive our own organisation's Social Value, therefore practicing what we preach.
Does your organisation have a background in social value/social accounting/SROI?
We have good examples of our organisation volunteering with employees contributing in their own and work time. We also have some examples of work with clients, but our joining SVUK is with intent to develop all of this further.
What are your plans for your SVUK membership?
Networking, develop our understanding, move in line with the market, better understand our clients, find new clients, deliver positive outcomes for all etc.
"Retearn is delighted to be appointed as a Pioneer Member of SVUK. Delivering Social Value is a very important goal of the firm, our staff and our clients. We very much look forward to learning more from SVUK and making an active contribution to its community and activities"


Mark Wyllie, CEO, Retearn

For more information, please contact:
Oliver Jones
Principal Consultant
[email protected]