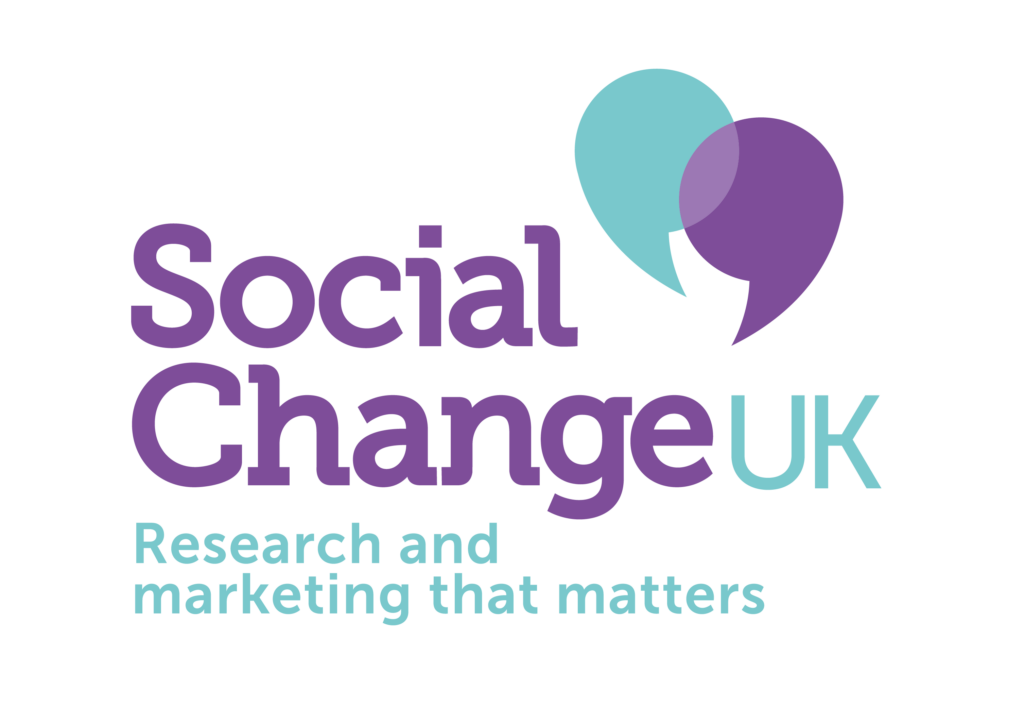 Posted 11th August 2020
Social Value UK are proud to announce Social Change UK as Social Value Pioneers!
Social Change UK exists to create positive and lasting impact. They challenge norms and seek to open the 'too difficult box' to take on the toughest and often 'taboo' social, economic and environmental issues. As a behaviour change agency, specialising in social research, creative design and marketing for change, Social Change UK's goal is to help bring about positive social and behavioural change to support areas such as reducing rates of obesity, increasing recycling and sustainability, alleviating poverty, encouraging healthy habit adoption and challenging the potential for unhealthy behaviour uptake.
Why do you think social value is important? In your organisation, your industry or in wider society?
Part of our core values and mission is to create positive and sustainable change and impact in everything we do. To do this, we need to understand the value that is being created through our work. Social value offers an opportunity to understand the actual or potential benefits being created for and by individuals, communities, society and ultimately in the world, and to determine impact beyond monetary measurement, focusing on the positive changes created that are not always so apparent.
Our organisation has always sought to maximise social value with each project we work on, by maximising the wider impact our research, design and campaigns have on individuals, communities, society and the environment. We recognise that we have a responsibility to our communities and environment and we strive to continually improve the positive impact we can have in the world.
Does your organisation have a background in social value/social accounting/SROI? Are there any specific projects you are doing at the moment that are related to social value/social accounting/SROI?
We have always embedded social value in our work, and we have a growing number of services geared towards sustainability, social research and social return on investment. We work with many of our clients on social issues, so it is important that we work to maximise positive social value and reduce potentially negative value within these, and we always aim to create the biggest impact for our clients and their beneficiaries and stakeholders, both in return and positive social impact.
We have worked on many project evaluations and reports to measure impact, including measurements in uptake of services for sexual health, mental health and quitting smoking, changes in attitudes and behaviour towards breastfeeding, exercise adoption, using A&E services and alcohol consumption.
What are your plans for your SVUK membership?
By becoming a Social Value UK Pioneer, we are excited to take part in lots of thought leadership conversations and share ideas with other organisations who champion the principles of social value and social purpose. We are also keen to advance our team's knowledge of Social Return on Investment principles which we can embed in our future projects and offer further value and expertise to our clients.
We are excited to join the Social Value community and become involved with a collective of other organisations who champion social value and share our values to support positive change.

Kelly Hunstone, Chief Executive, Social Change UK
For more information please contact:
Kelly Hunstone
Chief Executive
[email protected]