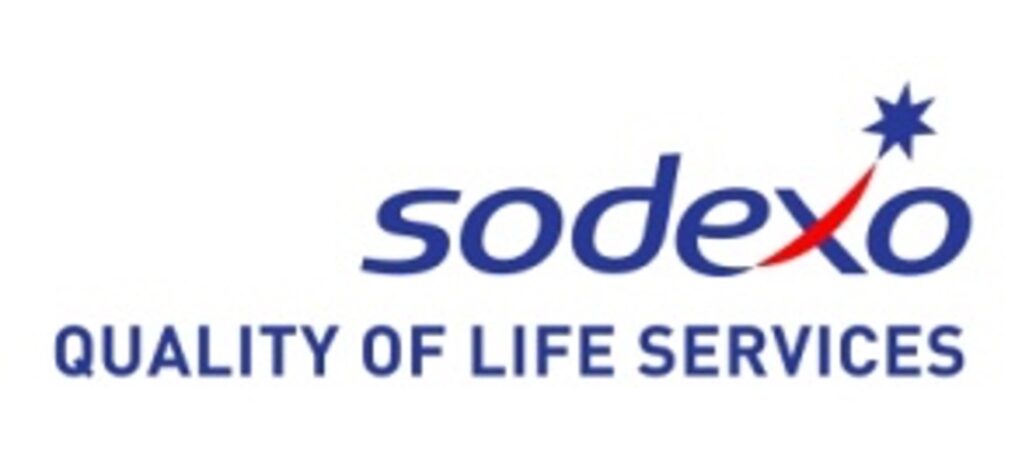 Posted 17th May 2021
Social Value UK is proud to announce Sodexo as a Social Value Pioneer! Ahead of their joining, Social Value UK spoke to Sodexo about their social value journey so far.
Tell us a bit about your organisation and what you are trying to achieve…
Sodexo's mission is to improve Quality of Life by contributing to the economic, social and environmental development of the communities, regions and countries where it operates. Our employees live our values by demonstrating Service Spirit, Team Spirit and Spirit of Progress. We are a company that delivers Quality of Life services by focusing on positive outcomes, and driving progress through operational excellence, responsible business practices and by investing profits into sustainable practices. Innovation is key to our commitment to meet society's expectations, as is measuring and evidencing the social impact that we make for our people and the places where we operate.
Sodexo is committed to putting Social Value at the centre of its services and offers. This translates to a genuine, tangible commitment by Sodexo to ensure that we bring to life our Quality of Life Services in all that we do. We will apply business practices and policies that hold Sodexo to account in delivering a positive impact; measuring, reporting and evidencing our achievements.
Our aim is to lead the way in creating a positive impact for our planet and society; being selected as both an employer and partner of choice due to our societal, environmental and ethical commitments when doing good business, in a good way!
Why do you think social value is important? In your organisation, your industry or in wider society?
Sodexo value the things that matter and are committed to creating value in all that we do – for our people, our planet, our places and our partners. We are dedicated to working across private, public and third sector partners and stakeholders in delivering Quality of Life Services that create a long-lasting, social impact. Our achievements are not only measured internally, but we publish our achievement externally, holding ourselves to account by evidencing the value add we deliver and the impact we create.
Our Social Value Strategy reflects the world that we live, work and play in – the challenges we now face and our continued commitment to create a healthier, greener, safer and prosperous society across the UK and Ireland. Sodexo take seriously their role in supporting society and our planet with the challenges we collectively face.
In 2020, the COVID-19 pandemic touched every aspect of our lives in both our work life and personal life and in too many cases affecting the health & wellbeing, finances and relationships across the world. As this crisis caused trauma, suffering, loneliness and turmoil to many of us, and continues to do so, Sodexo also recognises that the crisis has also presented an opportunity to work in new ways, prioritising our business and people in tackling the most significant challenges facing our people, planet, places and partners – leaving a lasting, positive impact as a result of our approach. As such, we revisited the way in which we bring to life of mission to improve Quality of Life by focusing our energies on four impact pathways:
Our People – by enabling our employees, customers and community citizens to thrive
Our Planet – by fostering a culture of environmental responsibility through protecting and enhancing our planet
Our Places – by adopting a needs-led approach to creating equity for all across our communities
Our Partners –by taking an inclusive approach to creating resilience and growth amongst our partner network
Does your organisation have a background in social value/social accounting/SROI? e.g. have you already completed any reports? Are there any projects that you have started since you joined Social Value UK? Are there any specific projects you are doing at the moment that are related to social value/social accounting/SROI?
Our social and ethical principles guide us in our day-to-day business and has been part of our DNA since 1966. However, today, our operating environment, our employees and our consumers demand more than ever before from Sodexo, and as such, Sodexo are committed to improving the way in which it not only creates social value, but how it ensures its actions leave a lasting positive, social impact. We have trialled ways of measuring SROI by using the TOMs framework, and applying the social value portal. At this time, Sodexo are exploring ways in which this can be done in house using its corporate reporting platform, SEA.
What are your plans for your SVUK membership?
Our aim is to optimise our membership by improving the way I which we demonstrate our social value commitments through practice, evaluation and innovation. The membership provides an opportunity to increase our teams' knowledge bank, network, share best practice and influence the way in which representatives across private, public and third sector can work together in creating an eco-system that share collective goals and aims in delivering wider societal, economic and environmental benefits through all they do.
"As a Pioneer member of Social Value UK, we are delighted to be part of the growing network of businesses committed to operating with purpose and responsibility. Since 1966, we have been delivering wider societal, economic and environmental benefits for the communities we serve. At Sodexo we recognise that we must all go further, go deeper if we are to truly make a lasting, social impact on society and our planet. We know by coming together, we can make a difference, we can create a better tomorrow for all."

Angela Halliday, Director Social Impact UK&IE
For more information, please contact:
Angela Halliday, Director Social Impact UK&IE at [email protected] or [email protected]