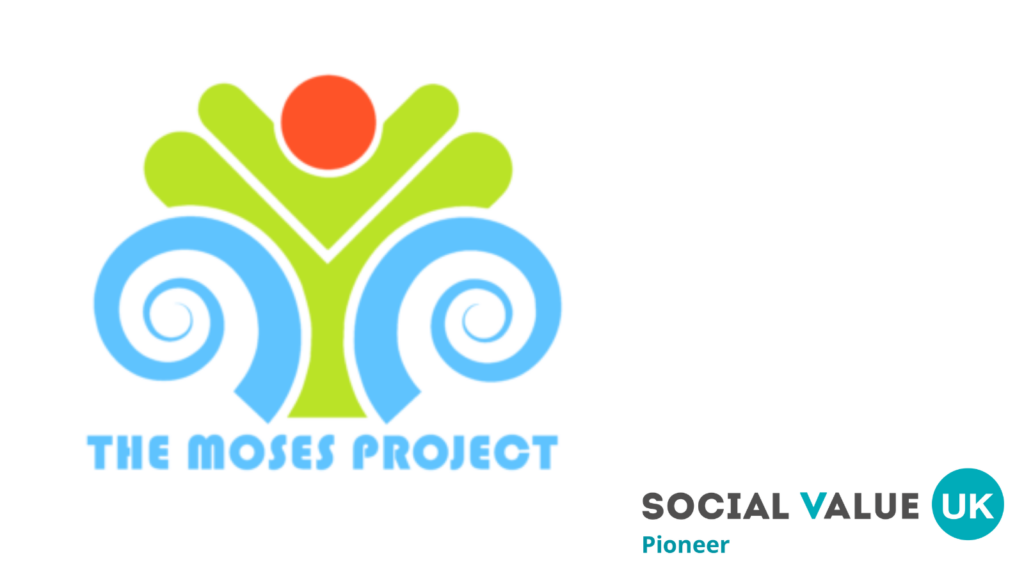 Posted 24th March 2022
Social Value UK is proud to announce The Moses Project as a Social Value Pioneer! Ahead of their joining, Social Value UK spoke to them about their social value journey so far.
"The Moses Project provides guidance, mentoring and support to men aged 25+ with past and current addictions to drugs and alcohol. Usually living in chaotic circumstances and suffering the consequences of long-term self-abuse, many are homeless, in crisis, sofa surfing and without a permanent address.
Drop-in facilities include hot meals, showers, clean clothes, referrals to statutory and voluntary agencies, tackling addiction, mental health issues, access to housing, benefits, Math and English skills and our job club.
Compassionate, mentored support transforms lives away from substance misuse, regaining hope and control of their lives, returning them to society, employment and their family."
Why do you think social value is important? In your organisation, your industry or in wider society?
Without social value at the heart of any delivery, there's a risk of the organisation losing sight of their aims. We do what we do because we know it's needed, and it's important, the work we do changes and transforms lives on a daily basis.
Like many other charities and social enterprises it's good to look at measuring our social value in a way other organisations / funders / stakeholders can understand. We know it's important, but we want to translate that into something useful for the sector and wider society as a whole.
What are your plans for your SVUK membership?
The Moses Project is really excited to join Social Value UK and to learn more about the benefits of membership. We are planning on working closely with a member of the SVUK team to dig deep on our decade of experience and take us to the next level with social value reporting. We do capture social value but we know we can do more, and we really want the whole team of staff, volunteers, trustees and most importantly our clients involved.
"The Moses Project is really excited to be part of Social Value UK and looks forward to developing a real understanding of how our work translates into meaningful change for clients, measured in a way that's useful to all stakeholders"
For more information please reach out to Kay Coleman, Social Value Lead at The Moses Project via [email protected]
Posted 25th March 2022