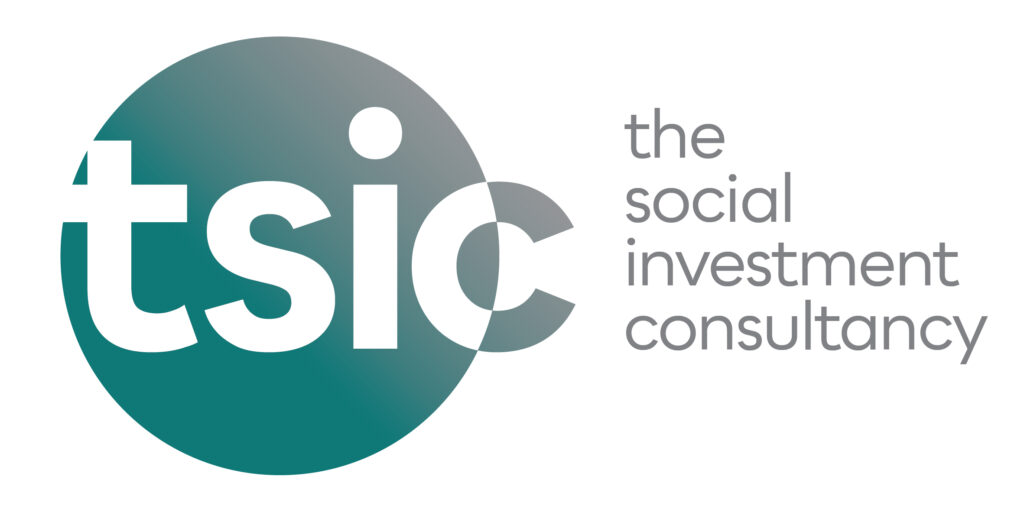 Posted 11th May 2020
Social Value UK are proud to announce The Social Investment Consultancy as a Strategic Partner!
The Social Investment Consultancy (TSIC) is a global network of consultants with a two-fold mission: to enable our clients to better understand their impact, to innovate and scale; and to influence systemic social change across sectors, markets and disciplines. We were founded in 2008 and have served over 100 clients to date with field experience in 29 countries.
Ahead of this partnership, we asked them a few questions.
Why do you think social value is important? In your organisation, your industry or in wider society?
Social value is the driving force of our work. We have been advising clients, since 2008, that impact assessment is a key tool for organisations, not only to engage additional resources, but also to inform organisational improvement and sector learning. We see that a focus on impact evaluation has also accelerated more capital into social change, those that are looking for social as well as financial returns.
To tackle the greatest social challenges of our time, we need to understand what works and what not, and learn rapidly from it so we can accelerate progress. Anyone seeking to contribute to social change, from corporates to policy makers to NGOs, will benefit from measuring social value.
Social value also denotes a shift in what we, as an economic system, perceive to be valuable. It denotes the necessary shift beyond a singular focus on financial flows, to a holistic recognition that human and planetary wellbeing are also part of our economic system.
Does your organisation have a background in social value/social accounting/SROI? Are there any specific projects you are doing at the moment?
Yes. Since our Managing Director certified as a SROI practitioner in 2016, we have been engaged in many impact evaluation projects. Social Value UK's focus on stakeholder engagement has led us to think about how we can actively include users in the design of impact evaluation frameworks and systems. We designed a methodology focused on inclusive Monitoring, Evaluation and Learning, called USERS, and have implemented it in settings such as East Africa with people with disabilities. Now, we are actively thinking about how to evaluate systems change evaluation.
How do you hope to work collaboratively with Social Value UK?
We have identified three strategic areas:
1) Impact evaluation: Given our common belief in the power of impact measurement, we will work together to increase the uptake of SROI and impact management principles and practices.
2) Diversity and inclusion: We are committed to ensuring that we are actively improving diversity and inclusion as a result of our work, and we will collaborate to ensure that diverse voices are heard and that our methodologies and frameworks are inclusive.
3) International partnerships: Both Social Value International and TSIC have extensive global networks and we hope to support each other in enhancing our global impact.
"Social Value UK has always been there to support practitioners in their impact measurement journey, and I am excited that our conversations over the years have turned into a formal strategic partnership, bringing our respective experiences and perspectives in social value, research and strategy development, to enhance our global impact."

Bonnie Chiu, Managing Director
For more information on TSIC's social value journey, please contact:
Bonnie Chiu
Managing Director
[email protected]