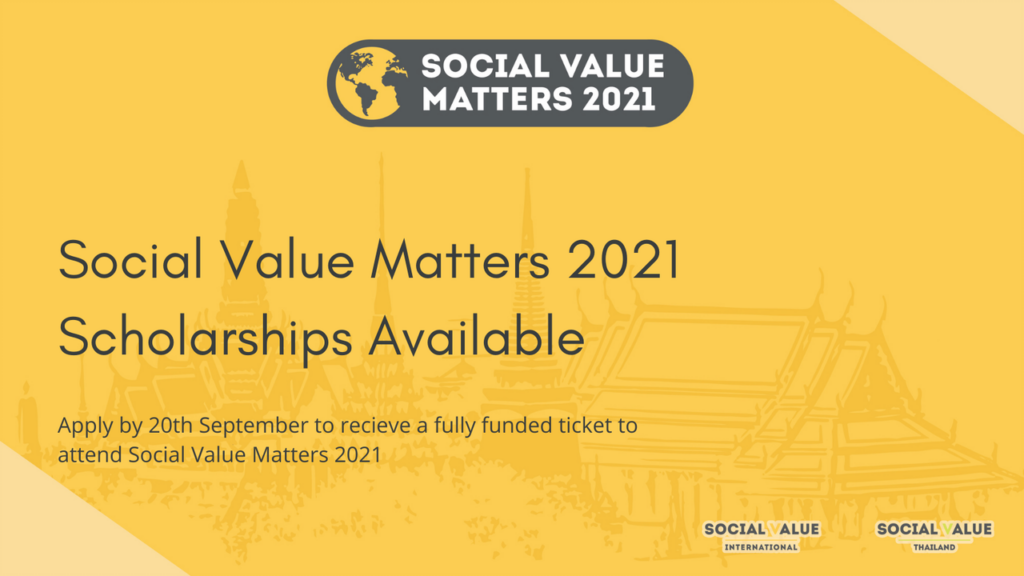 Posted 3rd September 2021
It is now only 6 weeks until Social Value Matters 2021 – the largest social value and impact management conference of the year and we are thrilled to announce that Scholarships to attend this year's Social Value Matters Conference are now open.
This scholarship will give individuals the opportunity to attend the largest global social value and impact management conference at no cost to themselves, and will provide an exciting opportunity to connect, learn and be inspired as we transform the way we account for value and lead the transition to a sustainable world.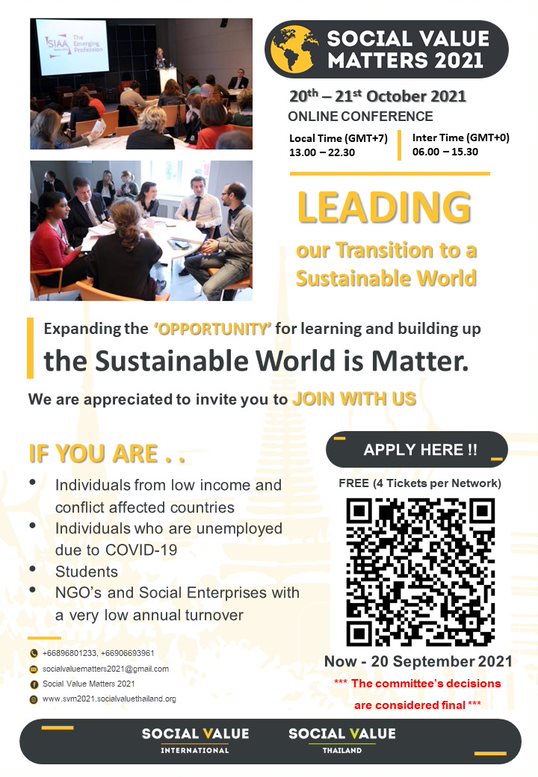 The SVM2021 scholarship is open to:
Individuals from low income and conflict affected countries
Individuals who are unemployed due to COVID-19
Students
NGO's and Social Enterprises with a low annual turnover (definition of very-low varies based on the country of application)
If you meet the criteria, then we encourage you to apply as soon as possible and remember, all submissions need to be received by the SVI (Social Value International) Team by the deadline of 20th September 2021!