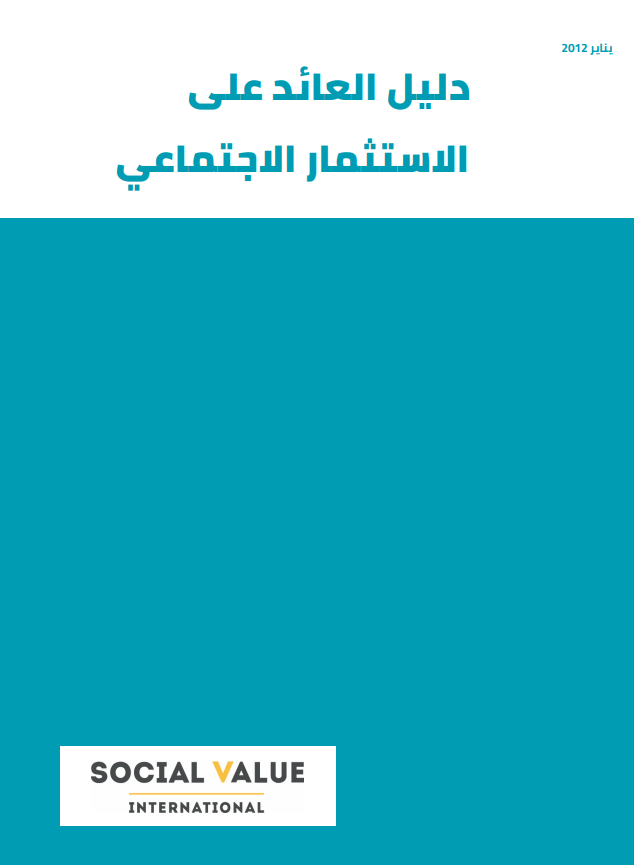 Posted 2nd November 2017
The Arabic translation of the Social Return on Investment (SROI) Guide is up! Completed as a partnership between Social Value International and Sustainable Square, the translation aims to serve as a guiding reference for Arab practitioners to further promote the concept of calculating social value within the region.
"It's fantastic that The Guide to SROI is now available in Arabic. We have seen increased interest in this area over the last couple of years and this will really help people engage. I would especially like to thank Eric and his team for all their work getting this out."
Jeremy Nicholls, CEO, Social Value

"Based on our interactions with organizations in the Middle East over the last 3 years, we have seen increasing appetite for having tools that can help monitor, evaluate and
measure the impact of their contributions to the society. Producing the Arabic version of the SROI guideline will help spreading the practice amongst Arabic speakers, players that
are designing and managing programs in developing communities."
Monaem Ben Lellahom, Global Founding Partner, Sustainable Square.
Organisations within the region are continuing to shift from the Ad-hoc approach towards CSR practices to strategic design of programs to optimise value. However, the region still has room to grow in the monitoring and evaluating the effectiveness of the programs and in sharing resources in order to grow the social sector. Considering social impact and understanding what really changes in an initiative, is still a new technical approach for organisations to formally embrace. With the newly translated text, we look forward to seeing more Arab practitioners integrating SROI into their monitoring and evaluations, developing localised case practices relevant to the region, and promote the concepts of social investment and social value.
Press Contacts

Fatima Alattar
[email protected]