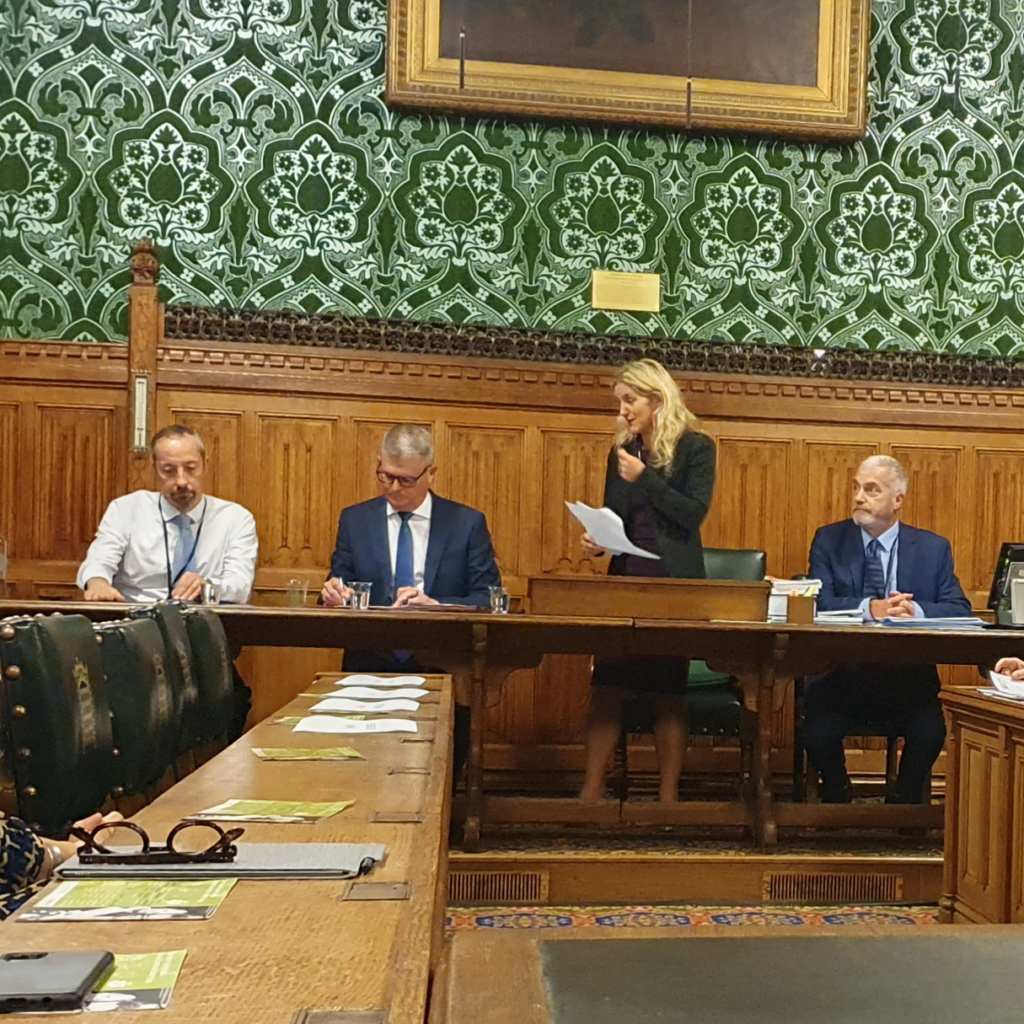 Posted 26th October 2023
UK Charity stores created £75.3 billion worth of social value across 2022 in addition to their economic benefits, a Social Value UK assured report has found.
Social Value UK's chief executive Isabelle Parasram OBE said the landmark report shone a light on the broader value created by organisations' actions and decisions.
"This report has identified the positive social value created by British charity stores and enabled it to be expressed in financial terms, so that people sit up and listen to the incredible impact on wellbeing organisations have.
"This is a landmark report that I hope encourages more organisations to do the same and the toolkit developed alongside will enable social value creation to be analysed and improved at a local level."
At a launch in parliament last night (Wednesday 26th) Tim Goodspeed of Morethanoutputs, who worked on the linked toolkit, said the Social Return on Investment Report (SROI) revealed the missing piece in our understanding of the true impact charity stores have on British society. 
The analysis was commissioned by the Charity Retail Association, which represents more than 9,000 charity stores across the UK.
The launch was attended by Conservative Minister Stuart Andrew MP of the Department for Digital, Culture, Media and Sport and the Labour Party's Kim Leadbeater MP.
Mr Andrew spoke of the circular connection formed between those touched by the good work of charity stores and future donations, while Ms Leadbeater championed the significant role charity shops could, in her opinion, have in tackling isolation and loneliness.
The project was put together by three social value consultants, Mr Goodspeed and Nicola Lynch of LynchPin Support, who worked on the toolkit, and report author Charlotte Österman of Pax Tecum Global Consultancy.
An SROI is an analysis of impacts on wellbeing using quantitative and qualitative data gathered through surveys and focus groups that engage relevant stakeholders. In this case donors, customers, staff and volunteers.
The report was independently assured by Social Value UK, on behalf of the global standard-setting body Social Value International.
Mr Goodspeed outlined how the SROI did not start with a list of questions based on how charity shops hoped to have impacted people but instead asked more simply "what changed for you?" and "what changes when you have an interaction with a charity shop?".
Ten outcomes resulted, with the most important for staff, volunteers, customers and donors being the positive feeling generated by "giving back" to others or the planet.
Alongside the assured SROI report, the consultants delivered a toolkit for individual charity shops and charity retail chains to assess how they create social value at a local level.
The full report can be viewed here.
The report recommendations were to use the analysis to demonstrate the "immense social value" created by charity shops and to use the outcomes identified in it to maximise the positive social value created in future.