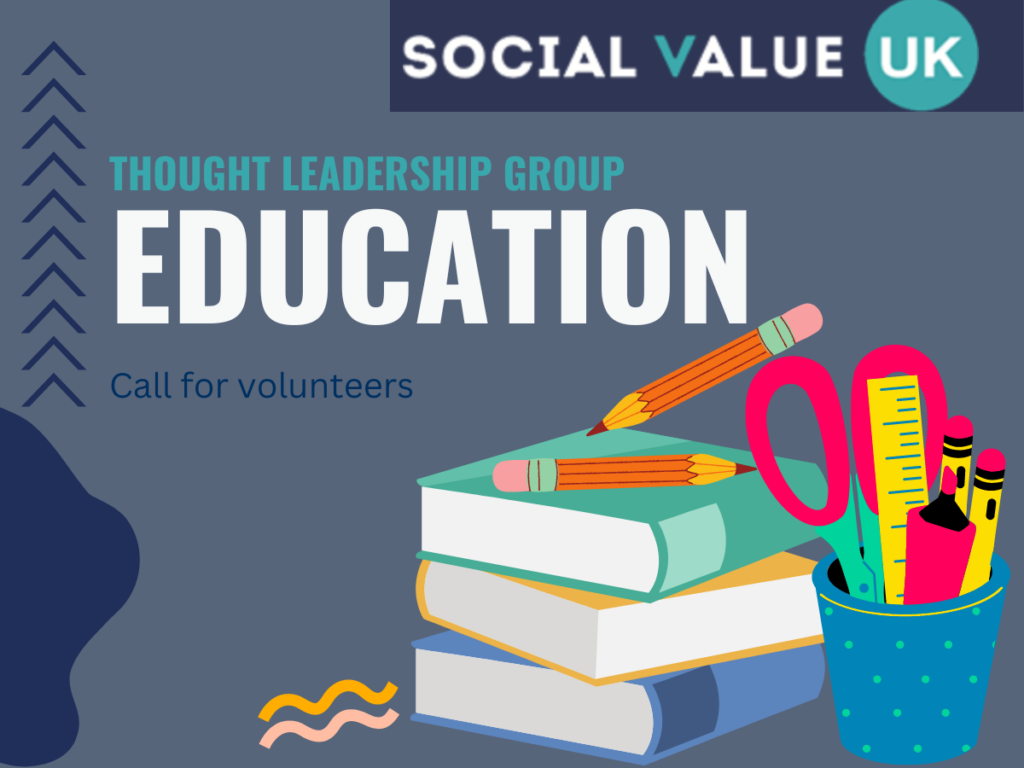 Posted 18th September 2023
Dedicated Thought Leadership Groups for specific areas of interest are excellent vehicles for our members to challenge legislation or develop data to encourage more widespread adoption of social value practice.
Our new education-specific group aims to raise awareness of the Principles of Social Value and expand the capability of schools and universities to measure their impact, leading to better decisions being made. It further aims to develop a broad knowledge of the sector and to produce a set of sector-specific social value practices, alongside other support materials, to enable providers to unlock the benefits of moving beyond traditional accounting.
Early priorities of the TLG:
Audit the current understanding and practices of social value in a wide range of educational settings, with a central list created for all members.
To encourage a wide range of Social Value UK members to join this working group and pool their knowledge and understanding of social value in education from their own perspective.
To develop a framework and process for collating resources, ideas and objectives for the group.
Member wanting to be involved should reach out to SVUK Membership Manager Laurentine Insonere: [email protected]
Meetings are to be held monthly on different days to accommodate flexible working.