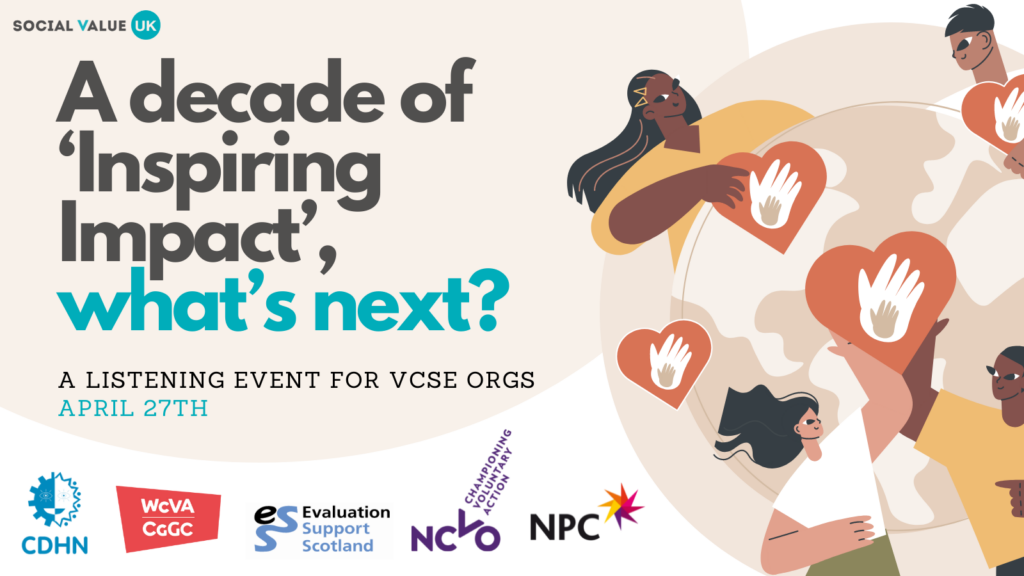 Posted 8th April 2022
After a decade of supporting voluntary organisations to improve their impact practice, the UK-wide initiative Inspiring Impact has closed.
What was Inspiring Impact?
Inspiring Impact ran from 2011 to early 2022, with the aim of increasing the impact of charities and social enterprises. It was developed in recognition that poor quality information can hold exceptional organisations back from creating the change they want to see.
Inspiring Impact supported people who work or volunteer for charities and social enterprises to better understand how their activities are connected to change on the ground, to identify opportunities for learning and improvement. The project was funded by The National Lottery Community Fund (TNLCF), as well as other grant funders, throughout its existence. NPC was the lead partner for the programme and was supported by a range of other delivery partners across the UK.
Many of the resources that previously existed on the Inspiring Impact website can now be found on NPC's website. At the core of this is the cycle of good impact practice, which guides organisations through their first steps in impact practice.
So…What's next?
On April 27th our wonderful National Civil Society Lead, Nicola Lynch, will be hosting a listening event so that we can hear directly from small/medium VCSE sector orgs about their wants/needs in relation to impact management going forward.
We are already nearing capacity, so make sure to grab your spot before they go!
Posted 8th April 2022