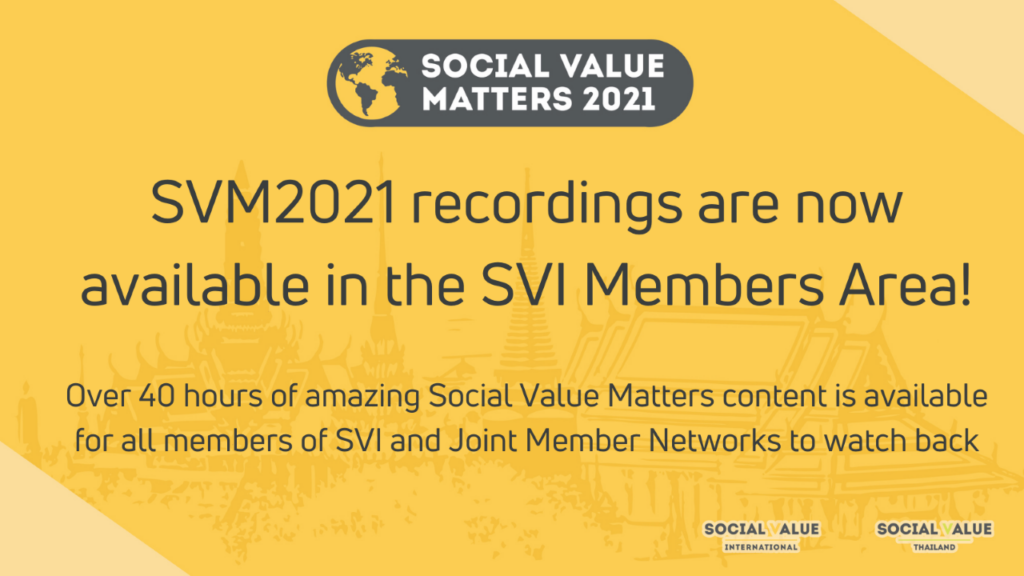 Posted 16th December 2021
In October this year, Social Value Thailand and Social Value International co-hosted Social Value Matters 2021: Leading our Transition to a sustainable world
Over the course of 2 days, 900 people attended over 25 panel sessions, workshops and keynotes discussing some of the most pressing issues of our time.
Throughout the conference they tackled key issues such as achievement of the SDGs, the rise of ESG, the importance of valuation and stakeholder engagement, the role of young people in shaping our future, assurance and tackling impact washing, partnerships and collaboration for change and much much more!
We are therefore thrilled to announce that members of Social Value UK can watch back the recordings of all sessions from #SVM2021 in the SVI members area.
The recordings have been added to the growing library of content within the members area, and will be available for you to watch back at a time that suits you best!
Posted 16th December 2021