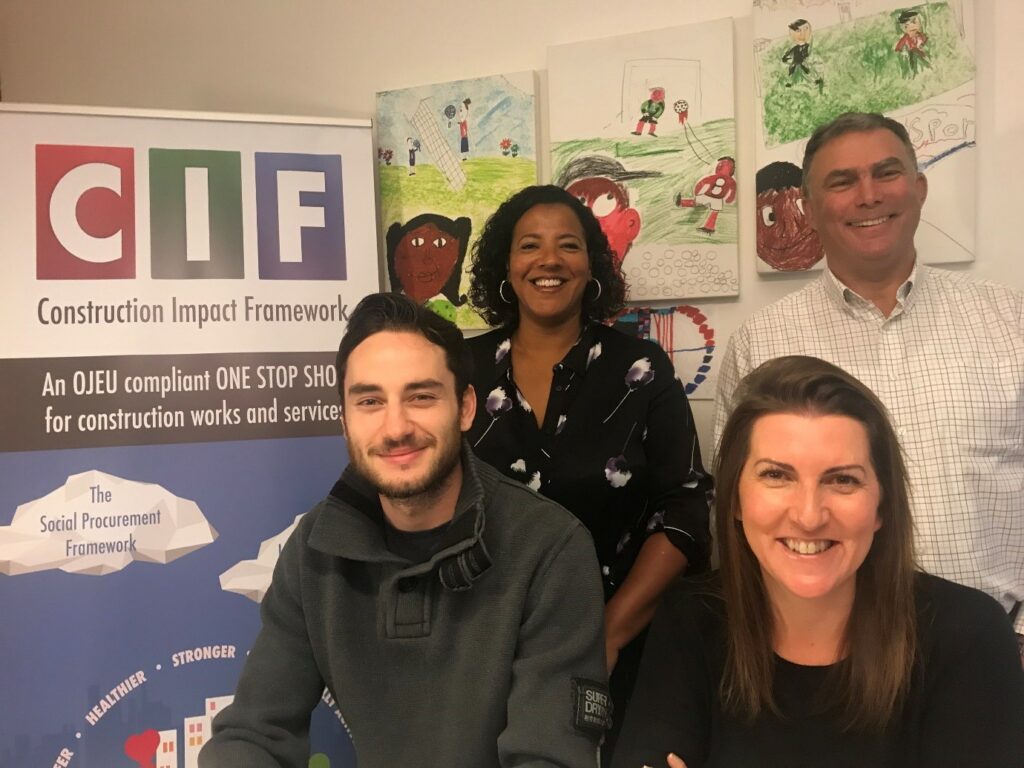 Posted 15th October 2018
We are proud to announce that CIF are now organisational members of Social Value UK. CIF is an OJEU Compliant Ethical Construction Framework driving social change. CIF is a dynamic OJEU compliant framework and is one of the most comprehensive construction frameworks on the market. With 62 experienced Supply Partners spanning across 14 groups, CIF is a one-stop shop for construction works and services.
CIF is a philanthropist business committed to social value. In addition to the skills, training and apprenticeship opportunities offered by our Supply Partners CIF has a social investment strategy that sees 30-50% of CIF profits ploughed into much needed social projects/initiatives.
CIF's previous framework generated the following social impact: –
• £205k (Non-Cashable Value)
• £289k (Cashable Value)
• 60 Volunteers
• 1124 Volunteer Hours
• £85k Donated
• 20 Community Projects Supported
In 2016/17 it was estimated the cost to missing an NHS outpatient appointment was £120 per appointment. In 2017 CIF invested in an NHS meet & greet service that helps elderly/vulnerable outpatients to get to their appointments on time. The meet & greet service aides 2000 outpatients per year so in addition to the many social benefits for both volunteer and patients this particular NHS Trust is saving £240,000 per annum equating to a substantial 5yr saving of £1.2M.
This year CIF launched its first joint investment initiative. CIF together with Salford Royal NHS Foundation Trust and The University of Salford, will sponsor this year's Manchester Sleepout in aid of the Booth Centre.
Monies raised from the event (which will see up to 600 people sleep out in Manchester Cathedral on the 9th November) will be invested in health and educational projects that support the homeless or those at risk of becoming homeless. CIF will monitor and evaluate the outcomes from The Sleepout over a 12-month period measuring the social and financial return on investment.
CIF has a great track record in delivering social value outcomes. The reason CIF have joined Social Value UK is because they want to measure and record their impact more comprehensively and consistently following the principles of social value. By doing this CIF hope to also help and support their stakeholders in better understanding and measuring their social impact.
Sara Lawton, Director of CIF said 'The, training, validation and assurance products offered by Social Value UK will improve the quality of how we measure and report on social impact in future. Being part of a wider network enables us to improve our knowledge, learn from others and share good practice.'
Would you like to talk to CIF about their social value journey?
Sara Lawton
Director
Email address: [email protected]
Telephone number: 07463540183