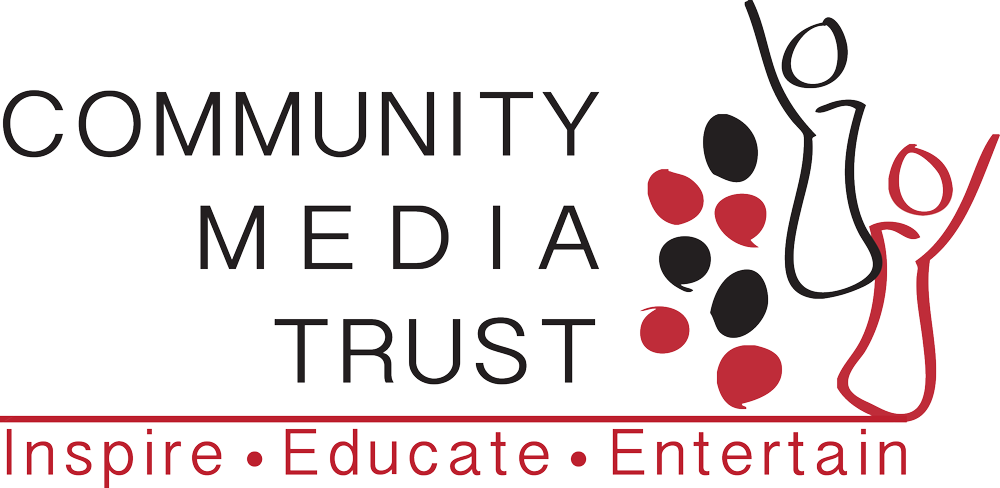 Posted 10th June 2020
Social Value UK and Social Value International are proud to announce Community Media Trust have had a report assured and earned Level 1 of the Social Value Management Certificate!
Community Media Trust is a non-profit making media organization with a Vision of Well informed, Active & Involved Communities and a Mission to Educate, entertain and inspire communities using participatory media.
Community Media Trust develop community engagement strategies using participatory media and community communication principles, to support implementation of projects and programs. Community Media Trust creates relevant, community-friendly media content (film, radio, digital and print) that inspires, educates and entertains communities to achieve knowledge, behavioral and social impact focusing on Democracy, Human Rights and Health issues with special emphasis on sidelined voices of youth, women and girls and people with disabilities living in informal urban settlements and rural and remote communities of Kenya.
CoMeT is based in Nairobi and works with a network of youth drawn from over 20 counties in Kenya. CoMeT has significant experience in implementing media for development projects and development of numerous film, radio, music and print multimedia projects – from research, conceptualization, pre-testing, development and distribution. This experience has been mostly working with young people in informal settlements through filmmaking, photography and new media and how to use these media to look at old problems anew. We at Community Media Trust believe that communicating effectively with communities and working collaboratively with other stakeholders promotes efficiency and impact of programs and yields the best results for all – donors, implementers and targeted communities.
Why did you decide to apply for the Social Value Management Certificate and submit your report for assurance?
Media in Kenya is a male-dominated field and choosing to train Adolescent Girls and Young Women (AGYW) in the 2-year WezeshaDada project as a means for them to achieve success through various pathways was a unique approach- a path few organisations take. Following the completion of the WezeshaDada project, it emerged that there was a need to conduct an evaluation of the entire project.
We were interested in conducting an evaluation that not only focused on the project's objectives and outcomes but the effect of the entire project on the stakeholders. This evaluation would form the basis of any future scale-up. We had discussions with Johnson & Johnson, our funder. The Johnson & Johnson supported CoMeT's need to conduct an evaluation of the WezeshaDada's social impact and recommended the training by Social Value UK and subsequently us applying for the Social Value Management Certificate.
The entire application process would involve an in-depth analysis of the project and would not only put to the test our pre-set objectives and outcomes but also the processes we had in place that contributed to the project's social value. We submitted our report for assurance to demonstrate the social impact the WezeshaDada project had on the stakeholders with particular focus on the AGYW in the project. Getting our report assured would also give us the impetus to maximise social impact of our future projects through the inclusion of the SROI principles in our programming. The assurance would also provide evidence to external audiences that investing in quality programs in informal settings for vulnerable populations, focus on AGYW, is good value for their money.
Can you tell us about your assured report? What was the focus? What did you learn through the assurance process?
Our assured report focused on the evaluation of 2 year's delivery of WezeshaDada project from February 2017 to December 2018. CoMeT implemented the WezeshaDada project under the "Bridge to Employment" pillar of interventions, funded by Johnson & Johnson Corporate Citizenship Trust under DREAMS Innovation Challenge, starting from December 2016 to December 2018.
WezeshaDada is a media and ICT training project that puts 90 adolescent girls and young women between 16-24 years of age, in 2 DREAMS districts namely Nairobi and Kisumu in Kenya on a path to succeed, educate others, and reduce new HIV infection through provision of media and ICT skills, internship, entrepreneurship, business support hubs and mentorship.
Through the assurance process, we learnt that continual involvement of relevant project staff and some of the Adolescent Girls and Young Women (AGYW) in the assurance process was a huge boost to their morale as their contributions were valued. This resulted in improved cohesion in the organisation. Through this process, CoMeT was able to conclude that the most significant outcomes touch on the professional, educational and personal growth experienced by the participants, as well as greater responsibility to their communities and for their health.
Girls are more employable because they have acquired adequate digital literacy skills, creativity and ability to ideate media projects which increase their likelihood of finding employment or earning money. This process demonstrated that the WezeshaDada project activities resulted in outcomes that have brought about substantial positive changes for the DreamGirls, the primary beneficiaries.
How have you formalised your commitment for Level One of the Social Value Management Certificate? What practice or processes are you putting in place now that you are working towards Level 2?
CoMeT has formalised our commitment for Level One of the Social Value Management Certificate. We have updated our theory of Change as part of our organization's strategy to maximise social impact through application of the SROI principles. Special emphasis has been on the stakeholder engagement matrix. This is to ensure inclusion of a range of stakeholders and verification of stakeholder engagement.
We are also formalizing internal organizational mechanisms to share the findings and the outcomes of Level One to external stakeholders for them to not only understand the value approach to programming but also adopt it in their subsequent programs and encourage future partnerships.
The Social Value Management Certificate is an organisational development pathway for embedding social value management practice. Can you highlight anything that you have learnt through the report assurance process, or through the Level 1 assessment that you think will be useful in the next steps you will take to achieve Level 2 of the Social Value Management Certificate?
Through the report assurance process we learnt that enhancing communication with external stakeholders will provide valuable insight and information that can be utilized for the successful implementation of programs targeting the youth; both Adolescent Girls and Young Women, Adolescent Boys and Young Men at either an organizational or national level in Kenya. This is more so due to the involvement of stakeholders in the process who ordinarily are hardly involved by organizations in the program development phase.
This often leads to development of interventions with outcomes that matter to the implementer and not the people the intervention is targeting. We intend to utilize the opportunities identified in the Level 1 assessment to approach, through proposed partnerships, implementers, donors and governmental entities to make a significant and much needed difference in future project implementation and scale up.
Are there any other specific projects you are doing at the moment that are related to SROI/social value?
CoMeT is currently working on content development for a project that aims to raise the profile of the social issues and challenges that people living with Sickle Cell Disease undergo. The media products will help the community understand challenges faced by the children and their caregivers and appreciate the role of research in finding better treatments for the disease. CoMeT is applying a qualitative mixed-method approach utilizing methods from anthropology, design research, social value and behavioural economics.
We conducted semi structured indepth interviews (IDI), observations and participatory research methods such as Focus Group Discussions in the targeted community to validate stakeholder engagement and identify issues of concern and appropriate messages. Our project design depends primarily on qualitative insights. When combined with quantitative approaches that identify broad patterns based on statistical analyses, it can answer the 'what,' 'how,' and sometimes the 'why' of the patterns. The project's design views problems through a user's perspective. Using design research as the way to gather insights for this film provides a holistic understanding of user needs and behaviours with which to surface new channels, touchpoints, and influencers to increase user engagement, particularly among the hard to reach sub groups.
We have also involved the Advisory Committees, including representatives from the community in the process of developing content for their communities assuring that it is comprehensible, informative and relevant.
For more information, please contact Doreen Onyango, Programs Coordinator: [email protected]