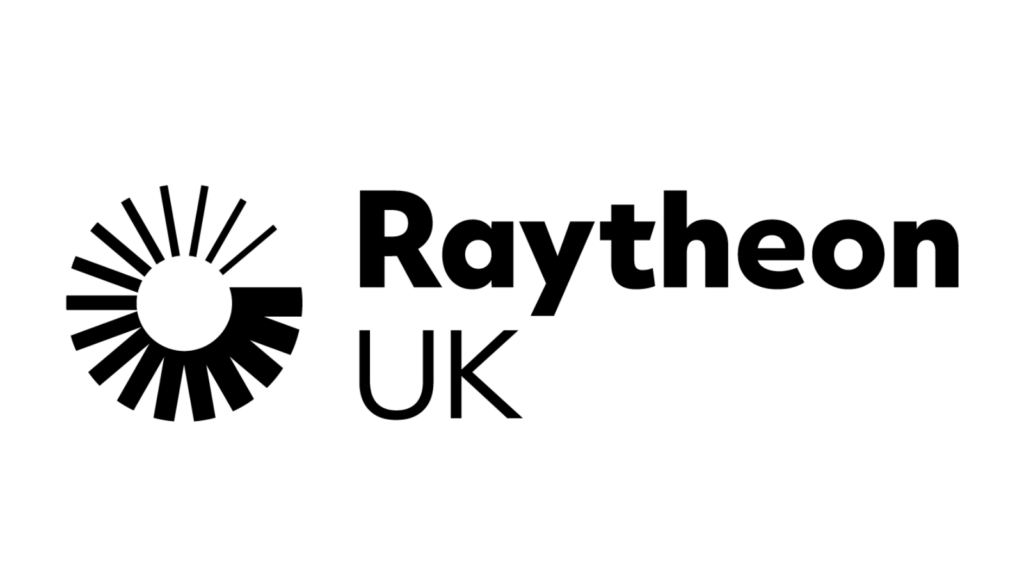 Posted 10th July 2023
We are thrilled to announce Raytheon UK have joined the Social Value UK movement. We caught up Corporate Social Responsibility manager Joseph Drugan to find out more about the company and the reasons behind becoming a member.
Tell us about your organisation…
Raytheon UK is a landed company of US-based Raytheon – an aerospace and defence company -providing advanced systems and services for commercial, military and government customers worldwide. As a prime contractor and major supplier to the UK across Space, Cyber, Maritime, Air and Land, our vision is to create a safer, more connected world through delivering game-changing technologies that secure our futures. At the heart of this vision are our 2,000+ highly skilled employees, who are located across the country at our regional facilities which include Broughton, Glenrothes, Harlow, Livingston, Manchester and Gloucester.
Why have you joined SVUK? What do you hope to achieve and what training or tools we offer are you most excited by?
SVUK is an ideal fit for our company because we are committed to delivering a genuine, positive social impact throughout all our projects and contracts. We do this right from the planning stage (to ensure commercial and environmental decisions are made with social value considerations) through to the delivery of our contracts (ensuring that we deliver on our commitment to unlock real social value for our communities). By joining SVUK, we look forward to furthering our knowledge, and sharing and developing best social value practice. It's important to us that we play our part in the defence sector's ability to make a positive impact across our communities in all four nations of the UK.
How deep is your current knowledge of social value practice?
Social Value is integral to our projects and solutions, and is integrated in our design process from initial concept right through to the end-solution or end-product. We see huge potential to drive positive change through the delivery of our contracts and are focused on:
Reducing our environmental impact and contributing to environmental sustainability schemes in the UK
Reducing the UK Skills gap in key sectors such as Cyber Security, providing quality STEM education support across the UK, focusing on equity for pupils of all backgrounds and abilities to access pathways to industry.
Supporting UK Veterans both in career transition and wider holistic support.
Fostering and maintaining a positive working culture for all with a focus on accessibility, diversity and inclusion to ensure that everyone is given full support to deliver their best work.
Developing and diversifying our supply chain and bringing them on our Social Value journey.
Have you produced social value reports before and if so, how do you feel SVUK can advance these?
We are delighted to be currently producing Raytheon UK's first external Social Value report. Although we have always monitored our social value activity internally, this formal report is a positive step forward to full transparency and accountability. We look forward to SVUK's support by providing industry specific guidance on our report, and helping with accrediting the report where possible.
You have joined a global social value movement, what does this mean to you? How important do you think it is that organisations make decisions informed by their social impacts?
For an organisation such as ours, we can only truly deliver meaningful social value if all business decisions are made through the lens of social value.
Have you previously taken steps to improve wellbeing in your organisation? Do you feel your SVUK membership can improve this?
We believe that everyone should be supported to deliver their best work at Raytheon and have developed an employee wellbeing programme, which offers industry leading enhanced maternity and paternity packages, and a flexible working scheme to help our employees reach a healthy work/life balance that is desirable for all.
We operate our wellbeing approach under 5 pillars: Social, Mental, Financial, Physical and Professional Wellbeing. We believe wellbeing encompasses all of these areas:
Social
Social wellbeing is built upon the relationships people hold, both in work and out of work. We offer a range of information on how to achieve a sense of belonging through webinars, links to CSR, how to connect to our Employee Resource Groups and make the most of our volunteering opportunities (we offer 5 paid days per year per employee).
Mental
Mental wellbeing is supported by our network of Mental Health Ambassadors, who are located across the organisation at all levels. We have also recently recruited another group to double our number of ambassadors. We signpost employees to external support across the UK, our Employee Assistance Programme platform also links to an external platform which hosts support for employees.
Financial
Financial wellbeing focuses on resources to support employees around money management, where to go for debt management support, links on how to assess what government support they may be entitled to. We recently hosted moneycharity.org.uk who delivered seminars on money management and pension information. Employees also have access to financial resources via their pension.
Physical
Physical wellbeing is supported in the workplace via Environmental Health & Safety practices and in-house occupational health if required. We focus our resources on how to stay active working from home, how to set up workspaces from home, how to be active at your desk, but also offer information on how to eat healthy.
Wellbeing
Professional wellbeing focuses on career management, outlining resources available to employees, this links in to learning and development.
What steps have you taken to drive equality and social mobility? Do you feel your SVUK membership can improve this?
As an organisation, we have been externally assessed as having a fantastic inclusive culture, but we seek to continually access, develop, and improve our culture. Enabling our employees and those joining the company, to be the best version of themselves is our top priority. Therefore, we welcome any opportunities to learn and integrate practices which will improve our employee's experience and continue to open up pathways into our industry for people from all walks of life.
…..
We are thrilled to say Raytheon UK have already had a member of staff attend one of our Social Return on Investment training courses.
Members of Social Value UK receive a discounted rate for these globally-recognised courses – held online and in-person. Why not become a member of Social Value UK today?