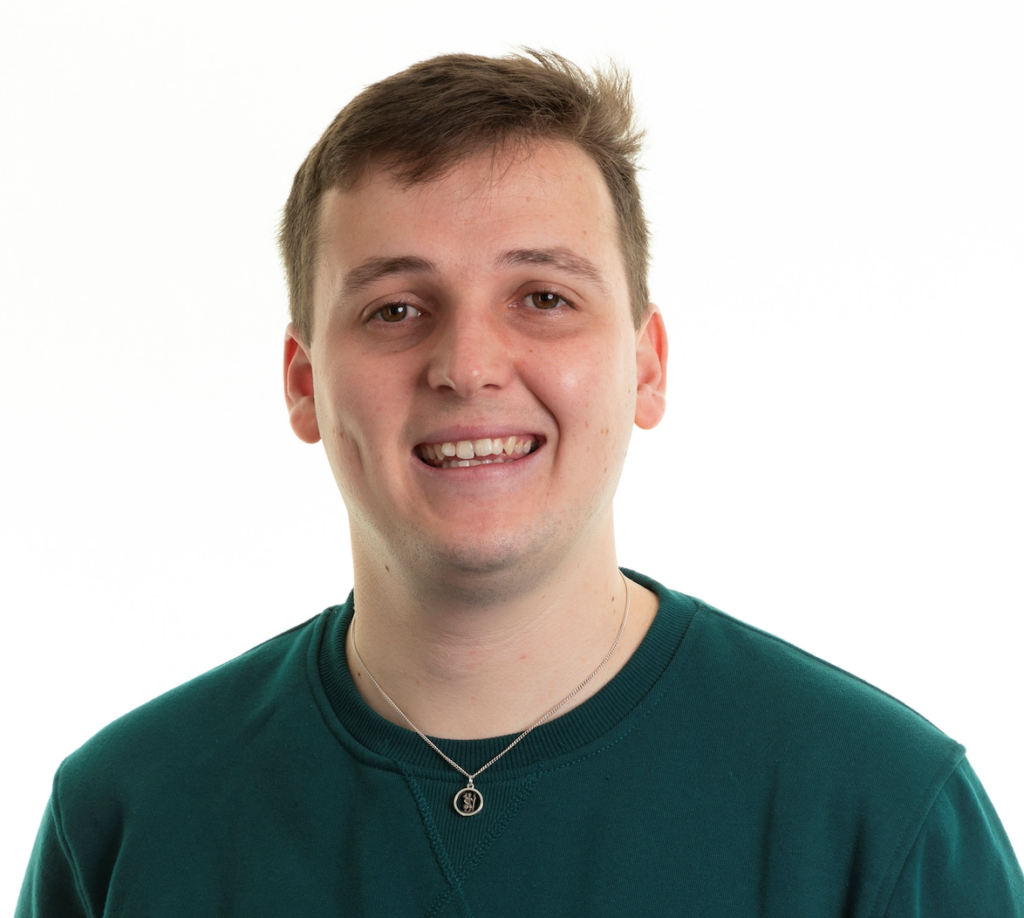 Posted 10th August 2023
SVUK is delighted to announce Owen Martin of civil engineering firm Taylor Woodrow has qualified as a Level 1 Associate Practitioner.
This marks Owen's first step on the Social Value International professional pathway, delivered by Social Value UK.
To celebrate the achievement, we caught up with Owen.
Why did you embark on the SVI Professional Pathway?
I embarked on the SVI Professional Pathway in a bid to widen my overall social value and social return on investment understanding. Delivering and reporting on social value is an integral part of my role at Taylor Woodrow, but it is important to me to ensure the social value we offer creates the most positive impact on the areas we operate in. I believe the best way to ensure this, is by gaining the valuable knowledge and insight found on the SVI Professional Pathway.
What elements of the assessment were particularly useful to your learning?
 It was refreshing to update my general understanding of social value, but what was most useful was to understand the process of the SVI principles and how they can be applied within my day-to-day role and decision making. The confidence that I now have through this understanding is invaluable.
How do you plan to utilise your newly acquired Level 1 Associate practitioner skills?
I aim to incorporate my newly acquired Level 1 Associate practitioner skills into both my decision making and day-to-day role at Taylor Woodrow, ensuring that I put these new skills into practice across a range of projects. I also aim to encourage and promote the pathway to our wider team, with an overall aim to continue progressing along the pathway to further develop and deepen my knowledge of social value and SROI (Social Return on Investment Framework).
Do you intend to develop your social value practice further?
Absolutely! As someone at the start of their social value journey and career, I am looking to make the most of the skills I have recently acquired to develop my social value practice further. I am excited by the opportunities in this industry and the continuous positive impact that we on the SVI Pathway can have on our communities.
Congratulations on joining our social value practice community. What does it mean to you to be part of a global network? How can you contribute to the social value movement and what issues/areas do you intend to address?
 It is great to be a part of a global network with recognised professionals that understand the positive changes and wider impact that social value and SROI can provide the communities we work in. I intend to contribute to this common goal and the social value movement by keeping myself educated and up to date with all things social value and by sharing the SVI Pathway with both colleagues and my wider network.
What does this achievement mean to you both personally and professionally?
Professionally, this is a fantastic step in the right direction for my career in social value, making myself a useful asset to the company by understanding what realistic and achievable social value is, whilst ensuring it is reported fairly and accurately.
Personally, I am thrilled to have achieved the Level 1 Associate Practitioner status and have found the pathway to be an exciting and enjoyable journey. I am looking forward to engaging with any upcoming events and my fellow practitioners.
Finally, tell us about your organisation:
Whether we are delivering small scale improvements or a major project, Taylor Woodrow's success is founded on the teams we build, the relationships we develop and the engineering solutions we provide.
We have a strong regional presence across the UK, where local people bring local solutions across a range of infrastructure and civil engineering projects, as part of long-term frameworks. This is complemented by our ability to deliver major infrastructure projects requiring complex engineering solutions.

Our projects support the UK's energy transition, deliver improvements to the highways network and enhance rail infrastructure. We operate across all stages of the project lifecycle, with our engineering services team supporting clients through the development and design phase of infrastructure projects to foster the right solutions.
Sustainability is at the heart of our approach and we are committed to respecting and protecting the environment in everything we do. Taking the time to understand and make a positive difference to each community that we work within is an integral part of our work to ensure that our projects leave a lasting legacy.
…
Social Value Strategic Advisor Crispen Sachikonye said: "I am delighted to hear of Owen's achievement and look forward to seeing him progress along the pathway. From his responses to our Q&A, you can clearly see his commitment to providing good social value practice. He will be an asset to our movement."