ESG and Social Value – are we trying to achieve the same thing? MEET OUR SPEAKERS
ESG and Social Value – are we trying to achieve the same thing? MEET OUR SPEAKERS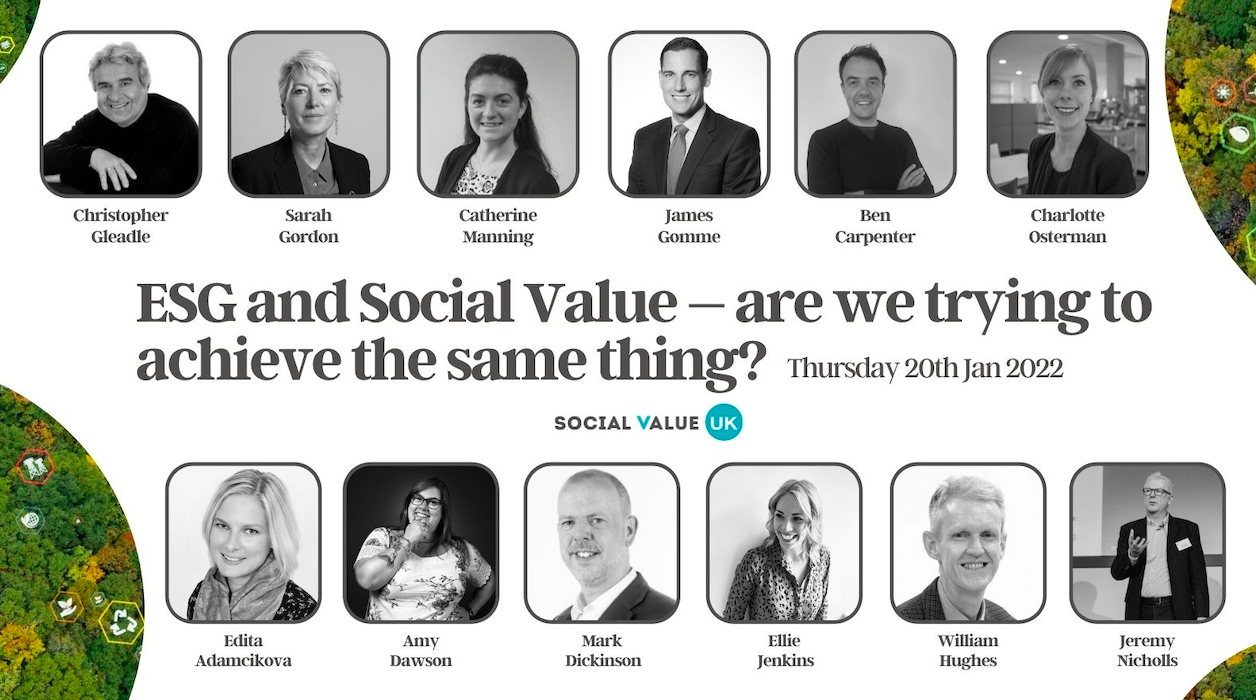 In three years, the share of ESG funds will exceed non-ESG funds. Already a quarter of the assets under management are now considered ESG. And, as ESG is gaining momentum in sectors further afield than finance, many are puzzled with what is this concept about and how does it compare to what we call Social Value?
This half day conference, which hosts experts in the field, will dive into exactly that question. It will decipher the risk in approaches, the opportunities and what are some of the key challenges associated with an ESG approach to measurement? The conference will also discuss the future for ESG and Social Value.
Meet our speakers:
During the event we will be hearing from leaders in the field – find out more about them below:
FLASH SALE
This week (until 5pm Friday 14th) we are having a flash sale, with discounts on all ticket types. With spaces beginning to fill up, make sure to secure your spot!
As always, there are some tickets available for those unable to fund the ticket price due to financial, or employment issues. If this is the case do reach out directly to discuss this with the team.
If you would like to find out more about tickets, the conference programme itself or anything else, do feel free to contact us at
We look forward to seeing many of you there!
The Social Value UK Team
Posted 12th January 2022