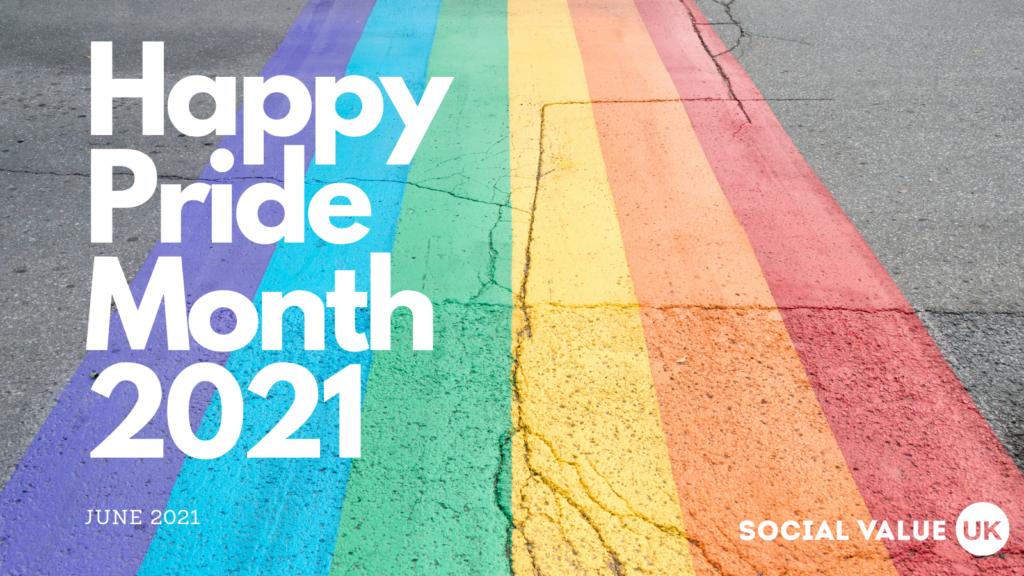 Posted 1st June 2021
In honour of Pride month, over the course of June we will be sharing a series of LGTBQ+ focused blogs, with the aim of celebrating advancements as well as educating and highlighting issues the community faces.
Following a difficult time over the last year, we thought begin the series by using this as a space to celebrate the successes and breakthroughs the LGBTQ+ community have seen throughout this last year.
Here are some wins for the LGBTQ+ community in 2021, both big and small:
Instagram added a new dedicated area on personal profiles for pronouns – it allows users to share up to four pronouns selected from a pre-approved list of common pronouns including she, he, they, ze and others.
The UK (finally) makes moves to ban conversion therapy and provide more support to those in the LGBT community who have undergone the treatment, as part of its post-pandemic government agenda.
For the very first time The England and Wales Census 2021 – included questions about sexual orientation and gender identity. Previously a lack of data has meant it is harder to recognise and respond to the needs of LGBT communities, and makes it easier to downplay continuous inequalities, including those that disproportionately affect LGBT people with intersecting identities. Meaning this year's Census could have a significant impact on future support and recognition from Government and public bodies and services. #ProudToBeCounted
Bimini Bon Boulash – a non-binary drag icon has been covering magazines in London and the UK, meeting with senior political figures, being their authentic self and creating a huge splash mere months after rising to stardom as a contest on Ru Paul's Drag Race UK season 2, winning the hearts of the nation and becoming a force for change! "Don't be scared to embrace the femme. Whether you're he, she, or them!", their lyrics call for self-love and acceptance in a time where it has become all too easy to discover hate and vitriol.
Russell T Davies' drama It's a Sin breaks record for Channel 4. The series follows a group of gay friends living in London amid the '80s AIDs epidemic and the effect it has on their lives. All 40 gay speaking roles, were played by gay actors – with it being a breakthrough role for many of them! Even more amazingly, sexual health charity organisation, Terrence Higgins Trust, said that it had seen an enormous increase in HIV tests ordered after the show's viral success.
Whilst a few Pride events in May/June will be going ahead online, many have been given the go ahead for in-person events and celebrations come July/August/September!
Have a great month everyone! Stay tuned for more educational content and resources surrounding Pride month 2021!
The Social Value UK Team