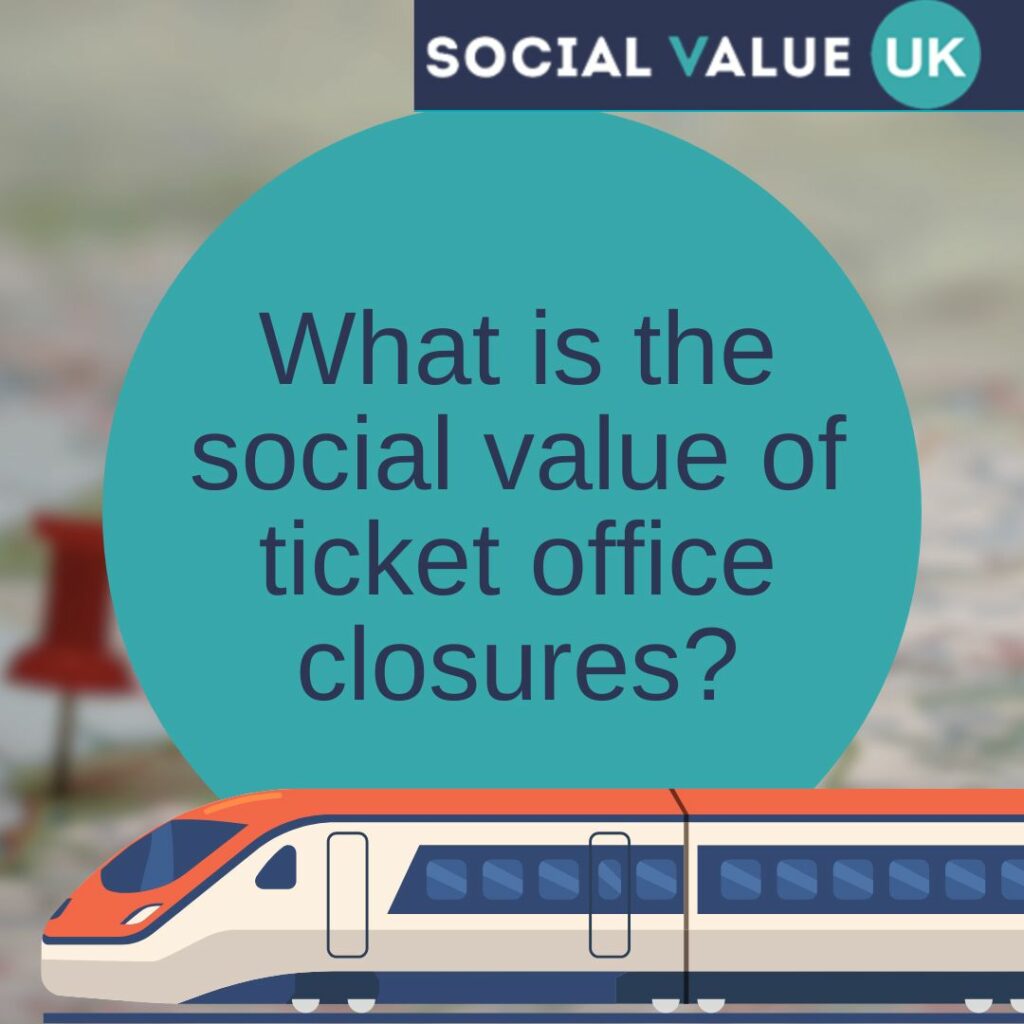 Posted 19th July 2023
Railway firms and the government must value the wellbeing of passengers when considering feedback on planned ticket office closures.
Industry body the Rail Delivery Group has announced closed to 1,000 ticket office closures at all but the country's busiest train stations, over the next three years.
Trade unions, charities and representative groups have all warned of unmanned stations and negative outcomes for groups such as the elderly, disabled and women.
Politically-neutral membership body Social Value UK is urging the train operating companies (TOCs) and government to heed stakeholder feedback, in line with our first principle.
To progress on such a fundamental business decision without using social value practice could be catastrophic for both the industry and country. The consultation should not be a mere formality, with a decision already taken.
Social Value UK chief executive Isabelle Parasram OBE said: "As our eight principles outline, you must listen to those likely to be impacted by a decision, understand what matters and then be responsive to the feedback you have gathered.
"Not only is it the right thing to do, but it makes business sense. Our members report first-hand experience of improved productivity, customer relations and bottom-line results when social value practice is done right."
The Rail Delivery Group has argued only 12% of tickets are bought in-person and the government said savings must be found after a 20% fall in fare revenue since the pandemic.
But should the proposed changes lead to stakeholders being unwilling or unable to access the railway, the TOCs should be alive to the significance. As so often the case, it is an example of where both stakeholder wellbeing and financial interests align.
Privately-owned and nationally-owned TOCs run the railway network across Great Britain as part of a franchise system, subsidised by the government.
The public consultations on ticket office closures are being run by each TOC in their service area.
Responses warning of negative outcomes should be heard by both the TOCS – who stand to lose revenue – and the government, which should be supporting improved citizen wellbeing.
Some TOCs have said more platform-based roles will be created, but trade unions have warned of redundancy notices being issued.
For more information contact: [email protected]
Note to Editors:
Social Value: Impact on people, usually expressed as changes to wellbeing.
Social Value practice: Measuring, accounting for and being responsive to the impact you have on people's wellbeing through the actions you take.