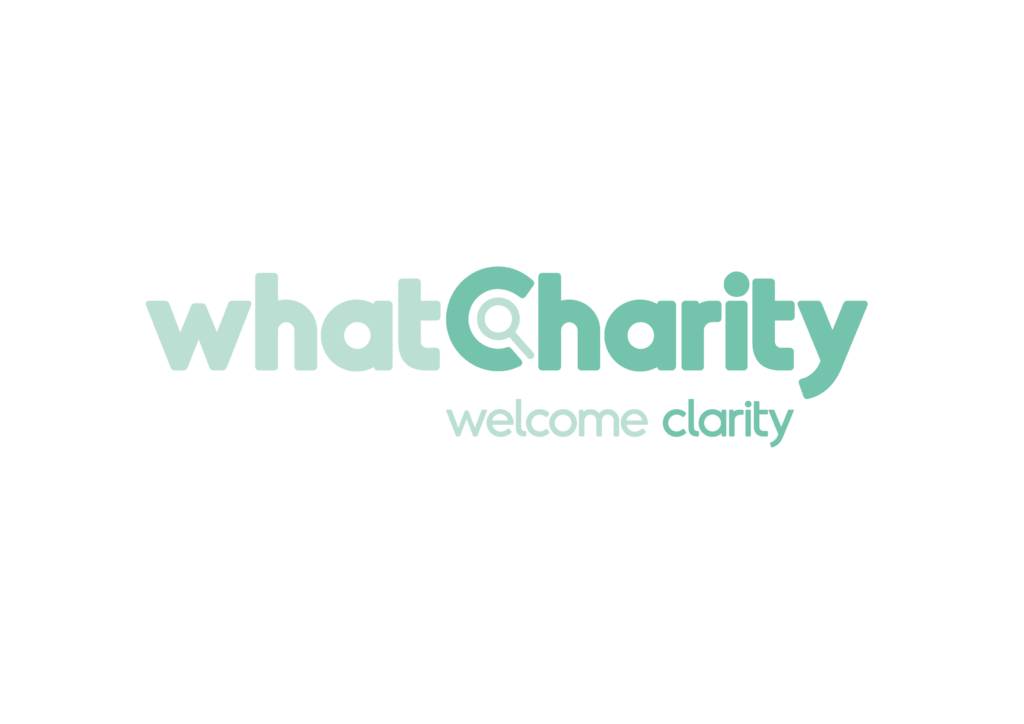 Posted 13th August 2020
Today we're sharing another article from Social Value Pioneers whatCharity, as part of our ongoing blog exchange. Take a read of our articles on whatCharity.com here.
The idea of "charity" and that of "profit making" are not mutually exclusive. Rather, the frontrunners of future business are companies with social impact goals and meaningful, economically beneficial partnerships with social causes.
From Patagonia to Innocent Smoothies, it is no secret that charitable activity can prove to be a profitable resource for companies, be it brand building and customer advocacy or employee retention and motivation. Charitable activity works in the favour of companies too. Embedding charity in the core fabric of business at a strategic level encourages mutually beneficial relationships that both make a difference to society, and business development.
whatCharity heard from three brilliant charities about what makes a strong company-charity partnership, and why more companies should be developing themselves through a shared value approach. (In other words, how to maximise revenue whilst simultaneously adding value to society).
Around 1.24 million people in the UK are affected by eating disorders and Beat is the leading charity in this field. The most well known form of eating disorder is anorexia, but binge eating is the most common, whilst bulimia lies between the two in terms of numbers of people affected. Statistics show that including sufferers and their family and friends, eating disorders have a direct effect on over 5million people in the UK.
Over 1million people visit Beat's website every year. They currently run upwards of 41,000 helpline sessions annually and 3,000 people use their services on a monthly basis. Beat has a truly impressive impact and corporate supporters are fundamental to their operations. From health care providers to leading organisations in the fashion industry, Beat is well versed in the art of effective charity-company partnerships. Fundraising director Philip Roethenbaugh highlights the importance of shared-value and suggests that relationships can be particularly impactful when there is an overlap between the charity's beneficiaries and the company's customers or employees. Beat have an in depth knowledge of particular demographics about metal health, insight they can pass on to their partners. In return, they have previously benefitted as an organisation from marketing help, for example.
Philip Roethenbaugh discussing Beat charity and the importance of impactful charity-company partnerships
Thames hospice provides support to people facing terminal illnesses or the end of life and their families. They provide complex and multifaceted services which are essential in the Reading and South Berkshire areas, and address circumstances relatable for everyone in the UK. Hospices go beyond the work of general hospitals in providing palliative care to those with a series of complicated conditions.
Undoubtedly, every company has employees and customers who are interacting with hospices, so on a fundamental level, it is in the business's interest to support them. Sarah Bissell, Director of Fundraising and Marketing for the charity, describes the various links that local and national businesses have with Thames Hospice and hospices more generally. On a fundamental level, undoubtedly every company has employees and customers who are interacting with hospices, so it is in business interest to support them. Thames Hospice resides in the Thames Valley, surrounded by pharmaceuticals with whom there are obvious synergies in terms of healthcare. Beyond this, Thames Hospice runs educational programmes for healthcare professionals working with ageing people; this is a great opportunity for care homes to improve their operations through educational collaboration. Thames Hospice also works with a range of philanthropists and businesses in relation to their non-core business. In this regard they benefit from fundraising support and volunteering alongside patients. They encourage long-term partnerships that include varied forms of support and a deep connection. Watch the video for really insightful advice from Sarah on what makes impactful charity-company partnerships.
Sarah Bissell discussing why shared-value partnerships are the way forward
Learning to Work is a charity that aims to prepare young people for the world of work. They work very closely with schools to provide careers guidance, work experience and employer led activities to inspire young people in West London, Slough and Berkshire. They work with 60 schools in the area to bring careers advice to life, exploring options that their beneficiaries may not have considered previously, including STEM careers.
Volunteers are fundamental to Learning to Work's mission, it is through business partnerships that the young people they support can make informed choices about their futures. Learning to Work has partnered with many businesses in the past, including Heathrow, as part of their primary and secondary school programmes. One of Heathrow's charitable aims is to make a difference in the lives of young people in their local vicinity. Not only is their partnership with Learning to Work fulfilling in this regard, but it also allows them to tap into potential talent and make a difference to their workforce. Learning to Work train their mentors, enabling them to get the most out of their experience as volunteers, develop their skills and create the greatest impact possible. Learning to Work's organisation is mutually beneficial by nature, developing supporters and beneficiaries simultaneously. Hear it from Operations Director Nancy Lalor, in the video below.
Nancy Lalor gives us insight into what makes a mutually beneficial charity-company relationship
Many great causes require support, now more than ever, to continue doing the great work they do. During this difficult time, we encourage all organisations to think about how they can work to better society and help those in need. With strategic partnerships comes mutual reward and it is never too late to start implementing socially responsible policies.
whatCharity is here to help, find out what they offer for companies here or contact the CEO for more information.