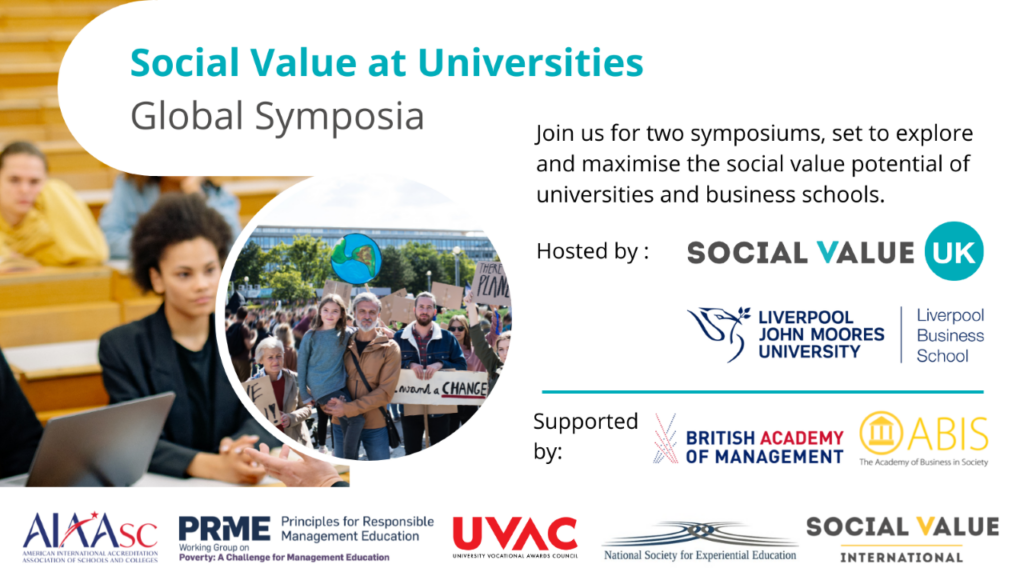 Posted 10th June 2022
Do you think that Universities and business schools could play more of a role in creating value for society? We are hosting an event with Liverpool John Moores University, and the Liverpool Business school to discuss just this. We want to hear from anyone that's interested or has something to say on this, individuals, community groups, and public sector organisations for example, as well researchers, students and university staff.
There are two events taking place.
On Monday 18th July we will talk broadly about universities in general; what are they doing? what is working? what more could they do and how can we turn that into action? On this day we are also excited to be launching the Social Value Academic Thought Leadership group so come along if you think you'd like to join.
On Tuesday 19th July the conversation will draw into the outcomes of business school education, how can we build social value into this, embedding the principles at point of education and entry to their careers.
Come to one or both, either in-person in Liverpool or from anywhere in the world online!
Free lunch for those attending in person. We have limited spaces available, so please book you place as soon as possible.
Posted 10th June 2022