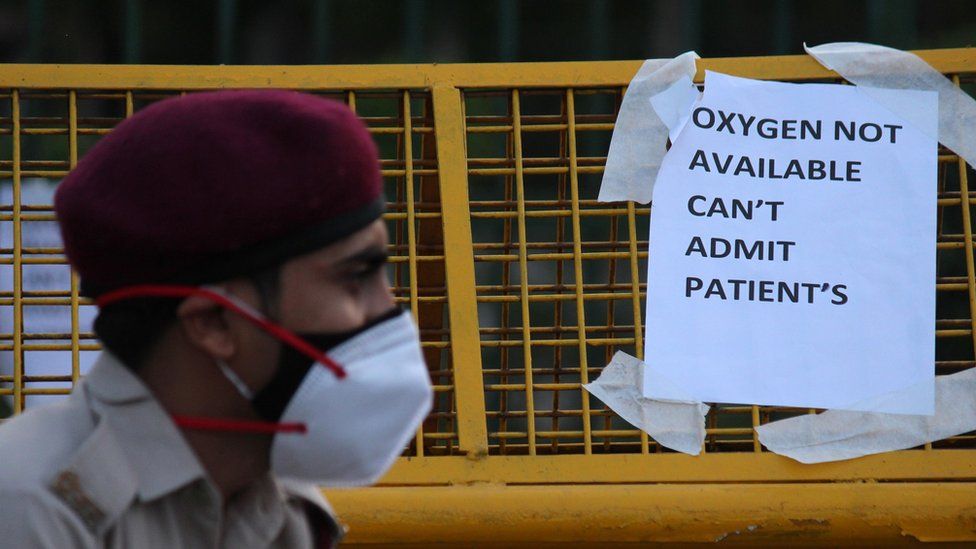 Posted 7th May 2021
As you all know, India is currently facing a devastating second wave of COVID-19, with over 200,000 dead (though many estimate the true number is much higher) and millions of people infected. Due to the scale of the problem, people are struggling to gain access to basic essentials, including food and medical supplies and healthcare facilities are completely overwhelmed.
At this crucial time, it is so important that we extend support to others in need, as we know first hand the destruction COVID-19 can cause.
Below we have complied the works of a number of vetted crisis charities and organisations and the amazing work they have been doing to try and get India back on its feet. This is how we can help:
The UK India Business council has been asked by both the UK and Indian government to find out if there are any supplies or support private sector businesses might be able to provide to alleviate the challenging situation in India.
The urgent needs are very specific:
Empty, refillable oxygen cylinders with 10 litres and 45 litres LMO capacity
Oxygen concentrators
In situ oxygen manufacturing plants for hospitals
Remdesivir (anti-viral medication)
If there are other items, services or support you, your supply chain or wider network can provide, please do get in contact with UKIBC here.
UNICEF have also launched an urgent appeal to private sector businesses for their help in this crisis
'We're calling on the private sector, businesses, foundations, social impact investors, corporations and philanthropists to collaborate with UNICEF to help reduce the increased strain on health care systems and their ability to deliver essential care to those in need'
All donations and support will help UNICEF to urgently procure Oxygen Generation Plants (OGP), RT-PCR Systems, PPE and Hygiene Kits. If you can help, do get in contact here.
Oxfam India is currently providing PPE, supplying food and money to those hardest hit, working with policymakers on ensuring vaccine accessibility and working to support India's overall public health system. You can help as an organisation by donating on their website, or using their fundraising resources to raise some money for the appeal
Last week Conde Nast Traveler published a must-read article on the devastation caused over in India and in-depth list of Indian charities and the work they are doing (read in full here). The article states 'as members of the global community, it's our responsibility to support the people and places we travel for when it matters most' and we couldn't agree more.
Here are a few resources they shared:
IMANA: The Islamic Medical Association of North America is running a fundraiser called "Help India Breathe.", with the aim to facilitate oxygen and related equipment across 19 major hospitals. Donate here.
AMBULANCE NETWORK: HelpNow is an Initiative by young students providing a safe, 24×7 logistics network for transporting COVID patients/suspects, Drugs, Phlebotomists, Healthcare workers (docs, nurses) and Blood/Organs/Medical supplies in India. Get involved here.
KHAANA CHAHIYE: distributing meals to the most vulnerable in the city of Mumbai. Has distributed 60,000 meals so far in this phase of the lockdown. Support them here.
We urge anyone that can help out to come forward and show support as together we can create real change!
Best wishes,
The Social Value UK Team