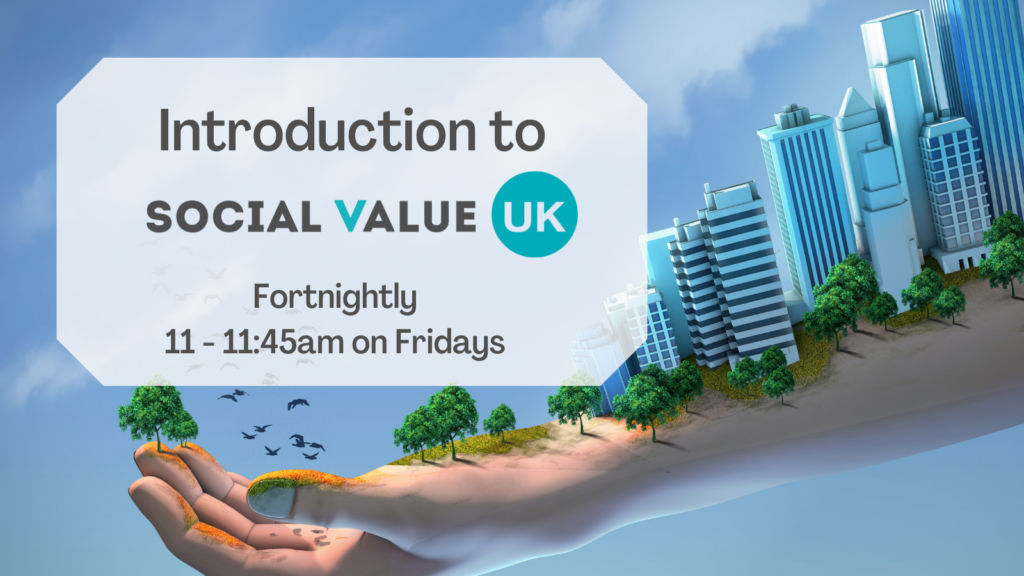 Posted 8th February 2022
We are now running fortnightly 'Introduction to Social Value UK' sessions to learn more about the way we work and how we can support you on your Social Value journey. These sessions are for everyone with an interest in social value and how we account for social value. It is a great opportunity to meet with our team in an informal setting to get some answers to all of your burning questions!
Social Value UK is committed to changing the way the world accounts for value. We do this through:
Sharing our 8 Principles of Social Value
Building a UK network of like-minded people and organisations, this could be you!
Delivering services and training to raise the standard of social value accounting in the UK
Running projects and campaigns that advocate for change, influencing decision-makers and standard setters
We want to hear about your work and talk about how being part of our network could help each other.
If you can't make these events, please read about our membership contact our Membership Manager (Lizzie Carline) via [email protected]
Posted 8th February 2022