Launching Social Value Perspectives
Launching Social Value Perspectives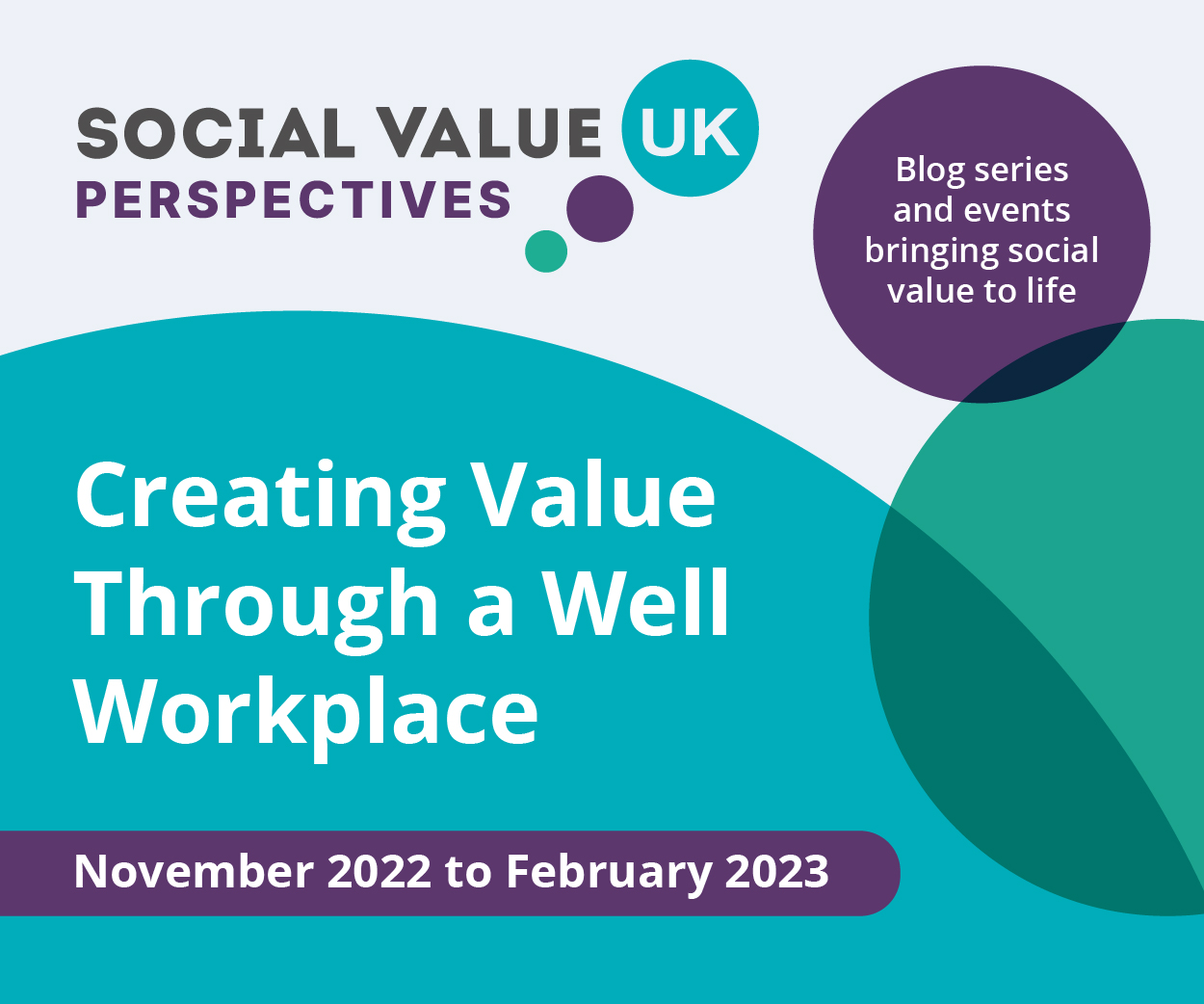 Written by Isabelle Parasram, OBE, CEO of Social Value UK
Week after week we see more people joining our Introduction to Social Value UK session which tells us two things:
People want to know what social value is and means

Organisations are feeling motivated, one way or another, to maximise their social impact and measure it
Research shows that amongst the general population, there is a hunger for more accountability and responsiveness to the way that organisations contribute to, or destroy, people and planet – 76% think that social and environmental information should either be made available in a company's accounts or be included in the calculation of overall profitability of a company.

We want to use our membership and movement to increase understanding of social value; how measuring our impact, through stakeholder engagement, and making informed decisions, can really make the world a better place.
That's why we are so pleased to be launching a new advocacy programme called 'Social Value Perspectives'. 'Social Value Perspectives' will comprise a themed blog series, culminating in a conference on the same theme, running three themes a year. It will be based on themes linked to the 3 pillars of our organisational vision– wellbeing, equality and the environment.
Social Value UK has a strong community of social value experts and practitioners within its membership. This community has helped to lead us and the social value agenda in the UK, and so we have geared much of our content to meeting the needs of this more technical crowd. This will continue. 'Social Value Perspectives' will be adding to this, by introducing a more accessible component to our work, supporting those at any point in their social value journey and understanding to join the conversation.
As the UK professional body for social value and impact management in the UK, building strong relationships across the UK and with a broader range of people and organisations will help strengthen our combined voice and has potential to influence key decision-makers. We want to empower our members – and beyond – to speak out about how we want organisations to act.
The main aim of 'Social Value Perspectives' will be to:
Raise the profile of Social Value UK and our members

Represent the views of our members and influence key decision-makers.
Raise awareness and understanding of social value by making it relevant, accessible, and relatable to new audiences

Grow our movement and community

Generate diverse income streams to fund our advocacy work on behalf of members
The theme culminating conferences will be geared towards organisations, interested in hearing live versions of the blogs, turning inspirational ideas into practical guidance they can take back to their teams; they will also provide ample opportunity to make helpful connections and to hear more about how we support the movement.
What are the themes?
Every new theme of Social Value Perspectives will be led by our core aims as a change-making organisation. The first three themes (latter two are working titles), will be:
Theme 1,

November to February 2023:

Creating Value through a Well Workplace

Theme 2,

March to June 2023:

Driving Equality through Better Business

Theme 3,

July to October 2023:

Think Social Value, Think Environment
Book Tickets!
We will be posting a range of interesting blogs over the next three months and are really excited to announce that tickets are now on sale for the Creating Value through a Well Workplace conference on Thursday 23rd February 2023, co-hosted with Social Value UK partners, Moore Kingston Smith at their fantastic offices in central London. This will be a half-day conference with opportunities to network.
Would you like to get involved or hear more…
Please contact Lizzie, Membership Manager at Social Value UK by email on or call 07870814649. We are interested in hearing from both members and non-members.
Matt Eamer, founder of me&you said; "I'm excited that my creative agency can support Social Value UK in its mission to raise awareness and understanding of social value. We'll be creating visuals and graphics to help bring Social Value Perspectives to life, making the themes accessible for new audiences."
For media enquiries, please contact Isabelle Parasram OBE, CEO of Social Value UK, through our office by emailing