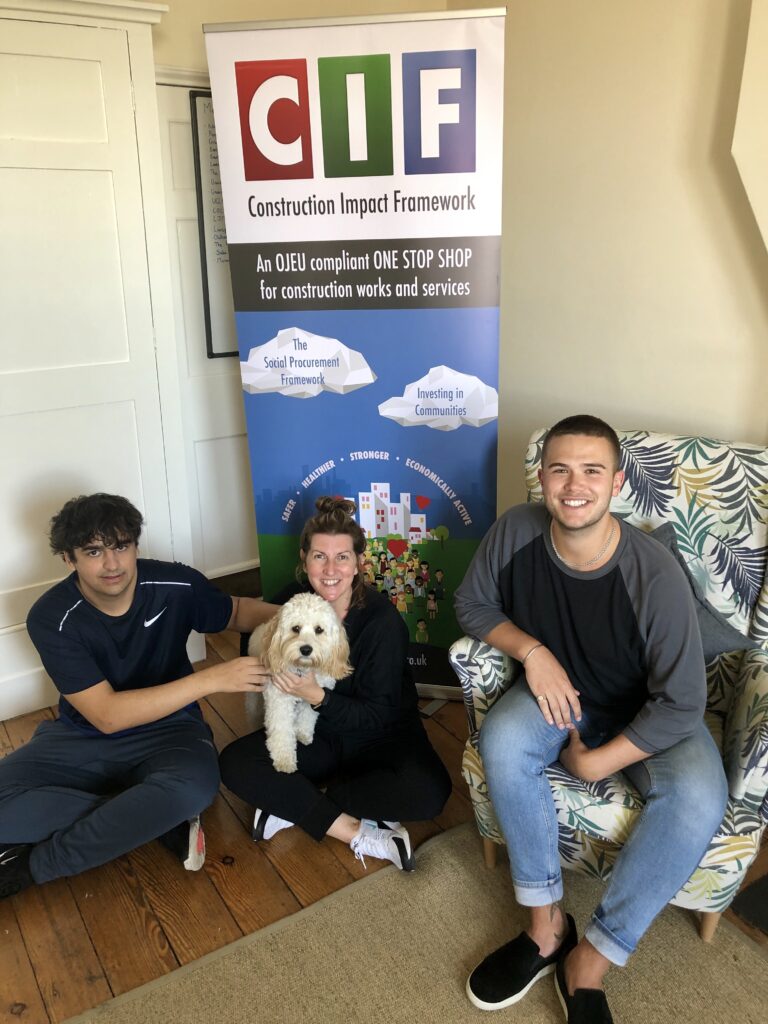 Posted 22nd August 2019
Social Value Pioneers Construction Impact Framework have penned this blogpost on their business in progressive procurement. All Social Value UK Members are welcome to contribute to our blog, please contact David at [email protected] for more information.
Social Value Pioneers Construction Impact Framework frequently meet with recipients of CIF social investment funding to determine the impact the funding has on the VCSE sector; below is an extract from interview with The Mind Map who describe CIFs social impact.
All Social Value UK Members are welcome to contribute to our blog, please contact David at [email protected] for more information.
The original article was compiled by Phil Bridges from The Mind Map and Sara Lawton of Construction Impact Framework.
Public-sector partners across the North West are choosing to procure capital projects with CIF safe in the knowledge that public-sector monies are re-invested into projects/initiatives that have social impact.
Earlier this month we caught up with Phil Bridges, founder of The Mind Map to see just how CIF impacts on the Voluntary, Charitable and Social Enterprise sector.
We asked Phil to reflect on The Mind Map journey and the role CIF has played (and will continue to play) in The Mind Maps sustainability; here are Phil's thoughts:
"I founded Liverpool based mental health organisation The Mind Map after experiencing OCD and anxiety as a young person. Reflecting on my youth as an adult made me realise how the support I needed wasn't quite there.
After embarking on a career in communications, I began to realise I wanted to combine my love for writing with a desire to make life easier for young people by helping them to talk about their feelings and access support. Three years ago, I completed a year-long social entrepreneurs course before joining an innovation cluster which included Liverpool John Moores University and the NHS. This allowed me to advance The Mind Map offer by gaining valuable insights from young people on what they felt they needed. A small lottery grant funded our website and we are working to promote a 'New Normal' where people can talk about their emotions, as comfortably as they'd talk about last night's game or the latest TV series. Part of our strategy also includes increasing access to mental health services for young people as well as training organisations in Mental Health First Aid.
I met Sara Lawton, the Director of CIF during our launch event – never foreseeing the part CIF would play in our future sustainability. By commissioning works for Mental First Aid Training with Universities across the North West, CIF has been instrumental in us training students and staff in Mental Health First Aid. The commissioning of these works means The Mind Map growth has been fast forwarded significantly in terms of the types of clients we've been able to work with. As well as helping small charities to sustain CIF are also facilitating the delivery of holistic support in one place – awareness raising, counselling, signposting to free services and Mental Health First Aid training.
Sara Lawton, Director, CIF stated "We do things differently at CIF and our re-investment of public monies reflects our ethical way of working whilst providing tangible value for the public-sector. It is an honour to be able to help organisations like The Mind Map to continue with the great work they do."