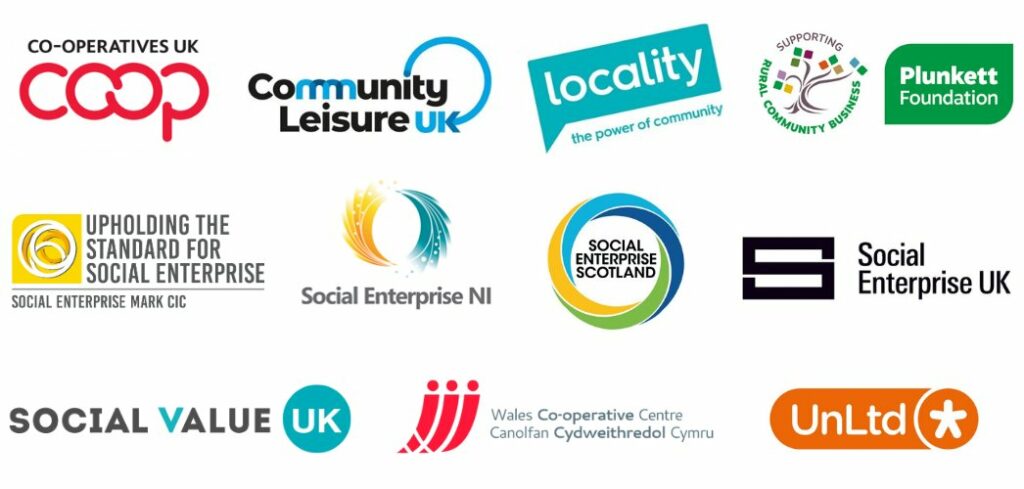 Posted 18th January 2021
Today Social Value UK, along with 11 other social enterprise support organisations, have responded to information you've provided in our recent survey on COVID-19 financial support. We are working to influence the government to ensure that the support packages can work for you.

Social ventures are playing a crucial role for our communities in this pandemic. They are easing the pressure on front line health and care services by producing PPE; facilitating online education and training, providing mental health support, and more. It is also clear that the pandemic will continue to affect us all for many more months and social entrepreneurs need to be equipped and supported to keep doing their important work for the long-term.
In autumn 2020 we asked whether social ventures were able to access the financial support necessary being offered by government and foundations, and what gaps and challenges you were experiencing.
In particular we asked how easy it is for you to navigate the government emergency loan schemes – Bounce Back Loans (BBLs) and Coronavirus Business Interruption Loans (CBILs).
The results of the survey, and consistent reports from social enterprises, co-operatives and community businesses, tell us there are two key obstacles that block access to government-backed loans.
1) Many ethical and social banks that social enterprises bank with do not provide Bounce Back Loans.
2) Social enterprises are not able to open new accounts with participating banks.
The waiting times to open accounts are being quoted as months rather than weeks, and some businesses are being turned away.
These delays are being further exacerbated by the lack of infrastructure for social enterprises as they often have complex bank mandates and 'out of the ordinary' legal structures, requiring special channels to process loans which can take longer to get through compared to some processes elsewhere. A 12 week wait for a loan could mean a venture is unable to continue operating.

In response we have written to Minister John Glen (Economic Secretary to the Treasury and City Minister) raising these concerns. We hope that by working together with the government these two obstacles can be swiftly overcome.
We are asking for a meeting with their team at the earliest opportunity this month so we can agree a way to jointly remove these barriers to the much-needed government-backed loan schemes.
Thank you to everyone who responded to the survey. Your time and answers have been very useful in helping us shape a supportive response, and we will continue to use them to advocate for a supportive political environment for social businesses.
The organisations taking part are
Tony Armstrong, Chief Executive, Locality
James Alcock, Chief Executive, Plunkett Foundation
Kirsty Cumming, Community Leisure UK
Lucy Findlay MBE, Managing Director, Social Enterprise Mark CIC
Colin Jess, Director, Social Enterprise Northern Ireland
Peter Holbrook CBE, Chief Executive, Social Enterprise UK
Catherine Manning, Interim Chief Executive, Social Value UK
Rose Marley, Chief Executive, Co-operatives UK
Chris Martin, Chief Executive, Social Enterprise Scotland
Mark Norbury, Chief Executive, UnLtd
Derek Walker, Chief Executive, Wales Co-operative Centre