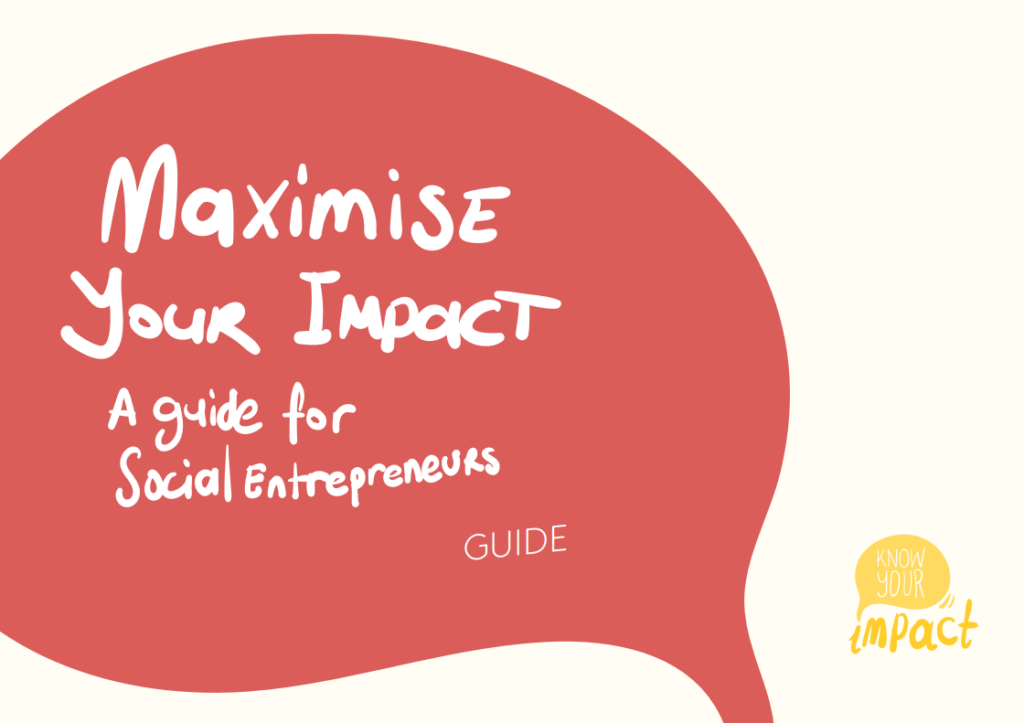 Posted 23rd October 2017
We are very excited to launch "Maximise Your Impact. A Guide for Social Entrepreneurs."
The guide is the output of a two-year of cooperation by four organisations – Estonian Social Entrepreneurship Network, Koç University Social Impact Forum, Mikado Sustainable Development Consulting and Social Value UK – within the Know Your Impact: Social Impact Management Tools for Young Social Entrepreneurs programme.
This guide is written for social entrepreneurs who want to maximise their positive impact and want a practical approach to help them do that. The key to this approach is 'Impact Thinking' and at its heart this means involving and being accountable to stakeholders, primarily those that the social enterprise aims to support. It is about collecting data from stakeholders to improve the design of products or services aimed at addressing a particular social issue.
This guide does not tell you how to produce an impact report. We hope that users of this guide will focus on producing recommendations: to change, stop or scale their activities. However this groundwork will also make it easier to report your impact to funders' and to let them know how you are using data to inform change.
We would love to know your thoughts!
Koç University Social Impact Forum
Agata Fortuna, Project Specialist, KUSIF
E: [email protected]                      T: +90 212 338 1358
Social Value UK

Christina Berry-Moorcroft, Communications and Campaigns Officer, Social Value UK
E: [email protected]                       T: 0151 703 9229
About Koç University Social Impact Forum
Koç University Social Impact Forum (KUSIF) has been founded in 2012 within Koç University as a research and practice center on social impact. KUSIF's starting point is that it's necessary to conduct social impact measurement for the rightful use of resources and success in reaching the changes aimed at during the process of creating social impact. KUSIF aims to become a "reference point" in social impact studies by working with specialist organisations from different disciplines and executing activities within such a framework.
About Social Value UK
Social Value UK is the national network for anyone interested in social value and social impact. We work with our members to increase the accounting, measuring and maximising of social value from the perspective of those affected by an organisation's activities, through our Social Value Principles. We believe in a world where a broader definition of value will change decision making and ultimately decrease inequality and environmental degradation. To achieve our mission, Social Value UK provides training and assurance services, as well as hosting regular meetings and events, creating new tools and resources, and running campaigns. Through supporting and working with our members, and as a National Member Network of Social Value International, we are creating an international movement for change.