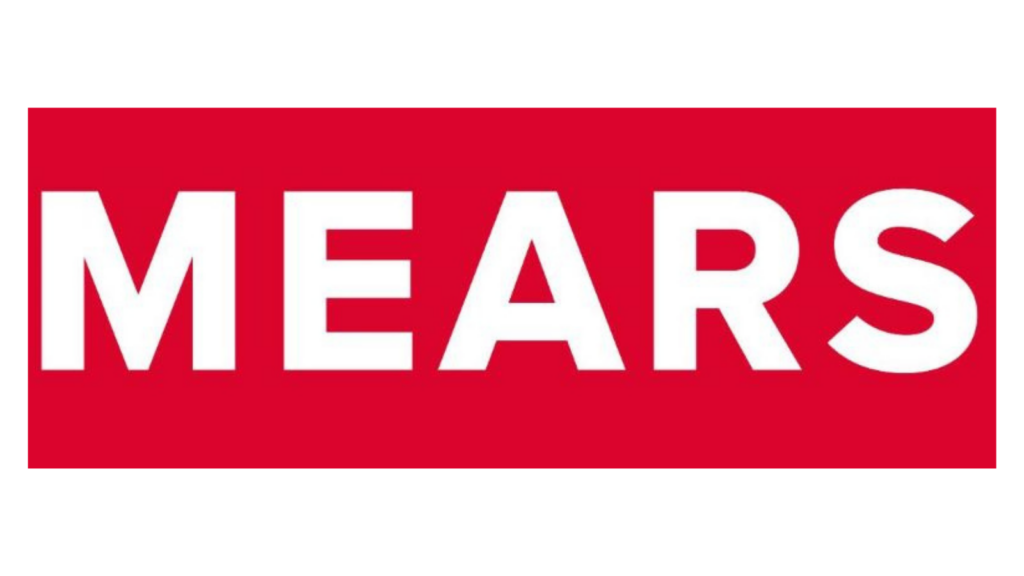 Posted 27th January 2022
Social Value UK are proud to announce that Mears have earned Level 2 of the Social Value Management Certificate!
Mears are one of the UK's leading housing solutions providers to both the public and private sector. With over 5,500 employees, they work with clients to help develop, fund and implement innovative solutions.
"We are a highly responsible partner, who is committed to; delivering the highest levels of customer service, keeping our promises, creating a great place to work and tackling issues that matter to people and communities.
Our business is founded in local communities where we deliver the highest standards of care to people, their homes and their environment. We strongly believe in the benefits of combining housing and care approaches, to give the best possible service and to help tackle the deep-rooted challenges to the NHS and Social Care."
Chief Executive Officer, David Miles, commented "A desire to make a positive difference wherever we operate has always been at the heart of our business. It was 30 years ago when we were a small maintenance contractor with a single van; and it still is now we are a truly national company."
Following this achievement, we asked them a few questions about their Social Value Management Certificate journey:
Why did you decide to undertake the Social Value Management Certificate pathway?
Group Head of ESG said: "As a responsible service-provider to the public sector, Mears has always been committed to the lives of the customers we support, the communities in which they live, the quality of our staff experience and more recently the environmental agenda. This is a core purpose for the company and for those who work within it. This certification is important because it enables us to demonstrate that what we do isn't just lip service – its recognised on a global scale as being up to standard."
As a business, we are committed to creating Social Value and making a positive difference to the lives of the people and communities we serve – a consistent feature since the business was formed 30 years ago. We stand, proudly recognised, as one of the most socially responsible businesses working with the housing sector. The period of the pandemic has been incredibly hard for all of us and the UK today is unimaginably different from the conditions which prevailed throughout 2019. However, we firmly believe that this is precisely the moment to double down on our commitment to social value and diversity impact – when our communities need everyone to do their part. Not only are we delivering essential services, in the housing sector, but we are turning this sense of purpose and determination to our most important stakeholders – our communities and individuals, in supporting economic, social and environmental positive impacts.
What have been the most significant organisational learnings gained as a result of the Social Value Management Certificate pathway?
The most significant learnings for the Mears Group are around continued scrutiny of our practice to support strategic ESG development, whilst ensuring an agile approach to tactical delivery. This certification supports our social value plans, across all elements of our business and is key to helping us make a positive difference to people and our communities.
It also enables us to effectively measure social impact consistently, which continues to be a focus area for the Group and is supported with our thought leadership work in this space, throughout 2021 and 2022.
How has achieving Level Two of the Social Value Management Certificate led to enhancements in your organisational systems and processes? How will these changes benefit your organisation?
Achieving the Level Two certificate has fed into our 2025 Group ambition, to be recognised as the most socially responsible business working in the public sector. To achieve this our approach and goals for ESG are ambitious and so it has never been more important to the Group to scrutinise our social value practice and strive for continued growth and impact in the work we do with individuals and communities.
Our strategy is built upon reducing emissions, improving people's lives, and creating value through robust, ethical, and transparent business practices. Our plans include how we will further develop our approach to ESG, with a view to raising environmental standards, embedding a socially responsible business approach and engaging our supply chain. We will also be continuing to deliver on our leading governance frameworks, whilst supporting those who need our help, in the communities we serve.
It prioritises where we can have the greatest impact and supports a culture that fully integrates sustainability and purpose beyond profit. One of the key elements of our ESG strategy involves helping our clients to realise their ESG change ambitions and make a positive impact.
Are there any other specific projects you are working on that are related to SROI or social value?
Since 2020 Mears has worked with the think tank Localis to look at how we can create a more ethical social value and procurement approach.
Brighten All Corners is an examination of local implementation of the Social Value Act with recommendations for a deeper, more meaningful role for social value led procurement in raising local prosperity. Through a series of interviews, roundtable discussions and open survey exercises, the report highlights several issues with the Social Value Act in practice. The crux of these issues is a need for a degree of standardisation, carefully combined with a built-in consideration of local context. We propose a new model of Community Value Charters to meet these challenges.
In 2021 Mears asked Localis to examine how we can create a genuinely ethical procurement in the wake of the publication of the Procurement Green Paper. The report, True Value, will address how we should triangulate the capabilities and willingness of central and local government, a diverse and innovative supplier base and the communities where services will be delivered, and projects completed. And do so in response to this new remit – to deliver new commercial policy priorities of local recovery and levelling up.
SVUK and SVI have worked with Mears, alongside other social value movement partners, clients and authorities in this thought leader work.
For more information from Mears contact Group Head of ESG, Tracey Lyth via [email protected]