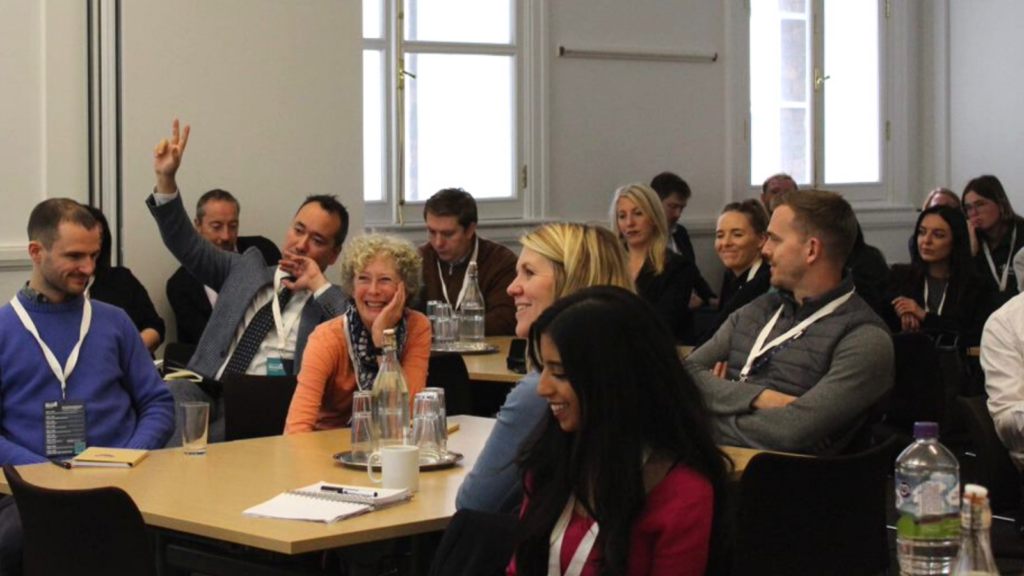 Posted 27th October 2022
How wonderful it was to be joined by you all (both in-person and online)!

It was great to see so many new faces, as well as catching up with our long-standing members. Thank you all for your keen interest and engagement, we had lots of excellent feedback and comments to take forward.
We have more to come in terms of follow up, but for now we just wanted to share the thoughts of some of our attendees…
"Fantastic day at Social Value UK's #MemEx conference. It's been great to hear from different perspectives and I have met some great people and organisations. Looking forward to future work and conversations." – Becky Lythgoe, SVI Accredited Freelance Consultant
"Still buzzing & inspired from Social Value UK's MemEx event! So good to be part of a movement that is changing the world for the better! So many amazing people were here! Together we are breaking through, now for acceleration." – Natasha Jolob, Kai-zen Change for good CIC
"Attending the Social Value UK MemEx conference today. Some really interesting discussions around where Social Value is on the development journey & general awareness levels. It's come a long way, but still lots to do. Measurement is only part of the story about people & place." – Jane Thomson, Harworth Group PLC
We asked you.. what is the future of social value?
The theme of this year's event was 'What is the future of social value?', so we wanted to share a brief roundup of thoughts on this.
Comments suggested the future lies in connecting community to organisational wellbeing. As well as continuing to empower the voice of the vulnerable and underrepresented groups. Finally, the was lots of talk surrounding collaboration as a means in bringing the term "social value" into public sphere.
For attendees interested in watching the conference back or getting in touch with other attendees, please reach out to [email protected] and we will be happy to get this sorted for you!
Posted 27th October 2022