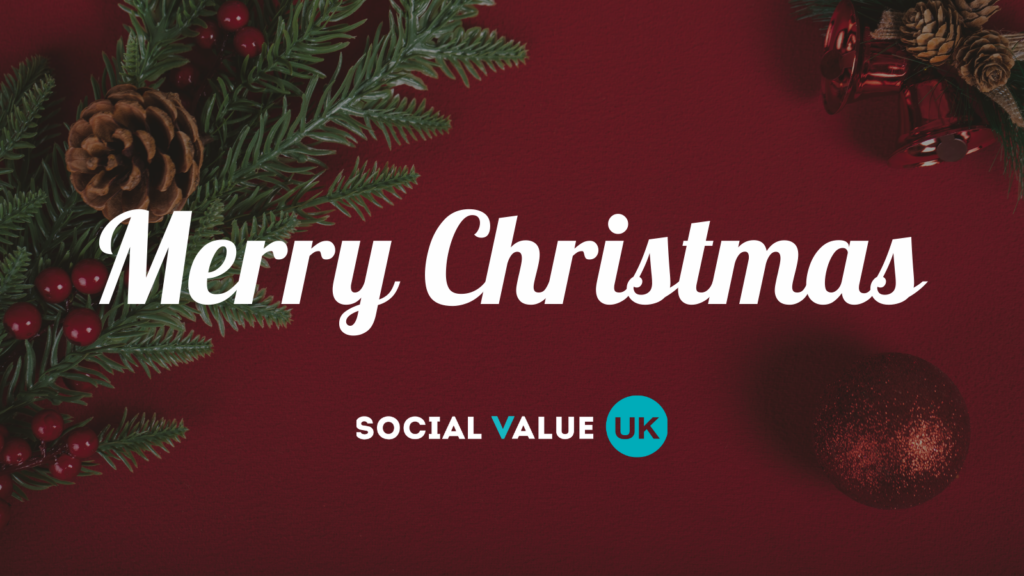 Posted 22nd December 2021
We will all be taking a short break between Christmas & New Year as part of our commitment to maintaining staff wellbeing.
This means we'll be closed from 24th December – 3rd January and will re-open on Tuesday 4th January.
If needed, you can still drop us an email at ([email protected]) and we will monitor this inbox at intervals over the festive period.
Before you sign off make sure to listen to festive message from our team:
The whole team here hope you have a peaceful & enjoyable break. We look forward to working with you all in the New Year!
Best wishes,
The Social Value UK Team
Posted 22nd December 2021