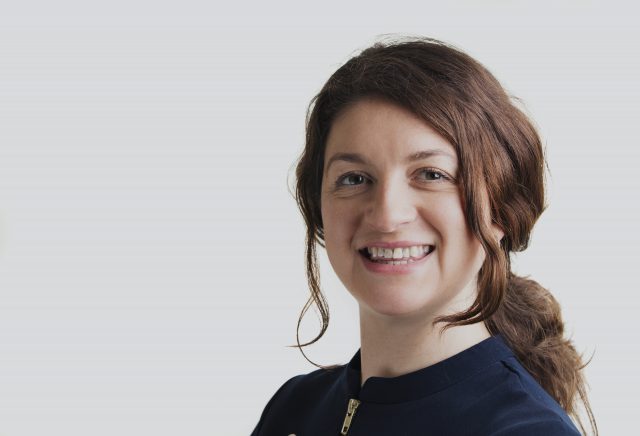 Posted 26th September 2018
Catherine Manning is Assurance and Networks Manager at Social Value UK and Social Value International.
My experience as an Impact Champion
Social Value UK has been part of the Inspiring Impact Champions network for a number of years, and I have been lucky enough to represent the organisation in this network since joining Social Value UK as Membership and Networks Manager in 2017.
Leading on the network cohesion across Social Value UK, and the wider global mission of Social Value International, I am a firm believer in the power and strength that comes from a strong network beyond your own organisation.  For those of us working in impact management this means being part of a movement for change.
Networks can bring learning, best practice sharing, problem solving, peer to peer support, and a wider sector understanding.  Being part of a network can help in recognising that you are not alone in facing the challenges around impact management!
Whilst there are so many things that can come out of a strong and active network, I have tried to pick my top 3.
Meeting people! Developing supportive relationships, talking impact, learning about the specific issues, challenges, and innovations of the charity sector has been a huge insight. Sustainability of the movement is embedded in developing those relationships and supporting one another through change.  That critical friend from outside your organisation is a valuable asset.  It is also fun.  It is fun to spend time with people who are working with the same issues that we face each day and hearing how they are practically addressing these issues in their work.
Learning from your peers. Hearing insights from people from across the whole sector and country is an invaluable way to discover what challenges, best practice, and new ideas are being addressed every day in a practical way. I have had so many key inspirations from what the impact champions bring to the sessions.
The sessions are hugely interactive, so it allows for sharing across a vast range of experience. One of my favourite ideas so far is a 'failure conference', let's talk about what's gone wrong and how we are addressing it. It has been hugely helpful to hear what is difficult.
Some things that aren't a surprise, such as time, resources and embedding ideas into practice. The uncomfortable feeling of admitting you are not 'there' yet and acknowledging that if you change you could be doing something better. And other practical points Like data management, technology solutions, how to show results, thinking about your audience, thinking about what it is you are trying to achieve.
Sector knowledge. Social Value UK works across all sectors and are part of the global network that converges to change the way the world accounts for value through principles, practice, people and power.
The Inspiring Impact programme has offered me a far greater understanding of the practical challenges, successes, innovations and ideas that are being faced every day on the ground with organisations in the charity sector who are embedding this into their activities.
It is theory in practice. Change in action. Whilst the movement towards managing for impact isn't new to everyone, it is a real change to how most organisations manage their activities, make choices about what to start, stop or change.
The Inspiring Impact network offers the opportunity for peer to peer learning across the sector giving inspiration, new ideas, challenges, problem solving, and friendly support. What more could you ask for?