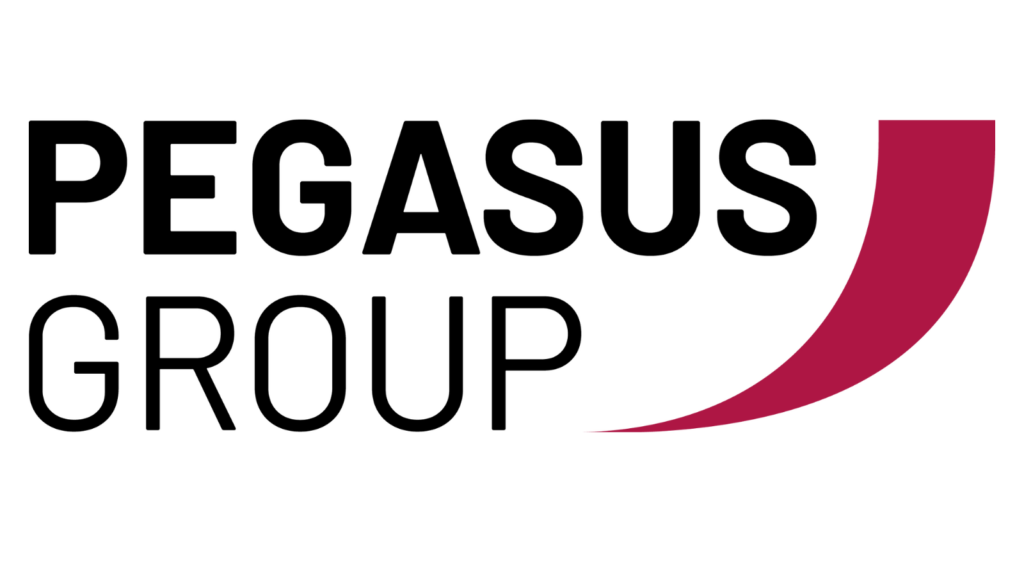 Posted 25th May 2023
We are thrilled to announce Pegasus Group have joined the Social Value UK movement. Below is an introduction to the organisation and their social value goals in their own words.
Pegasus Group is a leading development consultancy working to deliver change in the built environment for and alongside our clients.

We're passionate about place and our vision is to bring innovative thinking to create beautiful places which enhance the built and natural environment. Importantly, the end goal here is to bring about a positive impact on people's lives.

We specialise in a range of services to support our clients through the development process (from planning, heritage and design to economics, environment and more) and are recognised across the built environment industry as true experts at what we do.

Central to our approach is to listen and learn. This mindset also means we're committed to enhancing environmental and social value within our business (amongst staff) and through the development projects we work on.

Underpinning all our decision making are our values of passion, empowerment, collaboration, integrity and sustainability. All these values, as we see it, directly align with the wider aim of securing social value in the places we work in.
Why do you think social value is important? In your organisation, your industry or in wider society?
The built environment industry has a direct impact (positive or negative) on wider society. The core of what we do here at Pegasus Group and the industry we work in is to enhance places and realise all-round betterment for the communities in them.
We are acutely conscious that our work will have an impact, so we must ensure that we secure positive impacts for people and places.
Huge inequalities exist within the UK. Office of National Statistics (ONS) data from 2020 indicated that the richest 10% of households held 43% of the wealth in the UK, with the poorest 50% owning just 9%. What's more, richer households' wealth has risen exponentially since the mid-1980s yet for poorer households there has been negligible change, or even a reduction in wealth. Inequality affects a whole range of societal issues such as social mobility, education, crime and health.
The government's Levelling Up White Paper highlights the connection between changes in the built environment and improving people's lives and opportunities. It flagged areas that need to be challenged and changed, yet since its publication there is little evidence to indicate that inequalities will be redressed any time soon. We see our role at Pegasus Group, in our advisory capacity to developers, as a key opportunity in helping tackling inequality.
In our work, the concept of social value helps us identify and measure the economic value of change and ultimately the benefits generated by a proposal. Importantly, it goes beyond identifying economic value to also understand the relative importance placed on the wellbeing changes experienced by stakeholders.
It encourages proactive thinking in terms of the potential effects of development, and helps gauge whether it adds value to society. If there is no true value added to society, an alternative solution should be promoted. Working with a mindset of social value should mean that decision-making at all stages of the development process is more socially-conscious and the potential for betterment will be maximised.
Economies can – and will – continue to grow and development will continue to happen all around us. All stakeholders have a duty to act responsibly to maximise the potential for social and environmental betterment. For us, we must ensure all our projects evolve under the framework of social value in order to contribute to much needed levelling up across the UK.
At Pegasus Group, we make sure things are expertly done. That means leading by example within the organisation and our field. If we want to have credibility in leading the conversation around social value in the industry, we must also make it a priority in how we operate day-to-day within the organisation, maximising the wellbeing of our staff.
How deep is your current knowledge of social value practice?e.g. have you already completed any reports? Are there any projects that you have started since you joined Social Value UK? Are there any specific projects you are doing at the moment that are related to social value/social accounting/SROI? If so, please provide some brief information.
Our economics team has extensive experience in economic and social analysis, collating data and using robust methodologies to assess social value. In particular, our experience in Health Impact Assessment (HIA) considers the effects of a scheme on the health and wellbeing of stakeholders and receptors.
Across all our sectors our approach is to work collaboratively to identify the best way to meet local needs through design evolution and planning, centred on our social infrastructure auditing work. This involves reviewing the relevant social and demographic baseline including services and amenities across employment, skills and training, education, health and healthcare, community facilities, accessibility, open space and more. We collate technical information in relation to a scheme, be it environmental, economic or social, to consider the overall effect a proposed development will have on the baseline and to maximise the benefits for the community in which a development is proposed.
We have been working hard to strengthen our social and environmental performance and formalise activity that is undertaken in respect of social accounting. The updated Corporate and Environmental Social Governance Framework (January 2023) details the work done to date to strengthen our Environmental and Social Governance (ESG) principles. We have appointed specialists to help us define a three-year road map to meet our short, medium and long term ESG ambitions. We are regularly audited under ISO9001, ISO14001 and ISO45001 to ensure we operate efficiently and effectively, we have a Net Zero emissions target by 2024, we've created a staff-led Inclusive Culture Action Group (ICAG), and we encourage staff to get involved in community, charity and health awareness events.
The Executive Board is driven to review current practices in respect of the social and environmental performance, identify measurable aims and objectives and assess their impact and progress see genuine improvements in all areas.
You have joined a global social value movement, what does this mean to you? How important do you think it is that organisations make decisions informed by their social impacts?
We look forward to engaging with the Sector Lead applicable to our activities. In particular, we'd like to set up a strategic workshop to help us to better understand what social value can mean for our organisation and our clients and to set out an action plan as to how to take our learning forward.
We want to educate as many of our staff as possible in the concept of social value with the aim of giving us deeper knowledge that will disseminate across the wider teams and business culture.
Ultimately, it's an important next step on our journey to optimising our social and environmental performance, for our staff, for our clients and for the communities which we impact through our work.
If you wish to become a member, check out our membership options here: https://socialvalueuk.org/our-memberships/