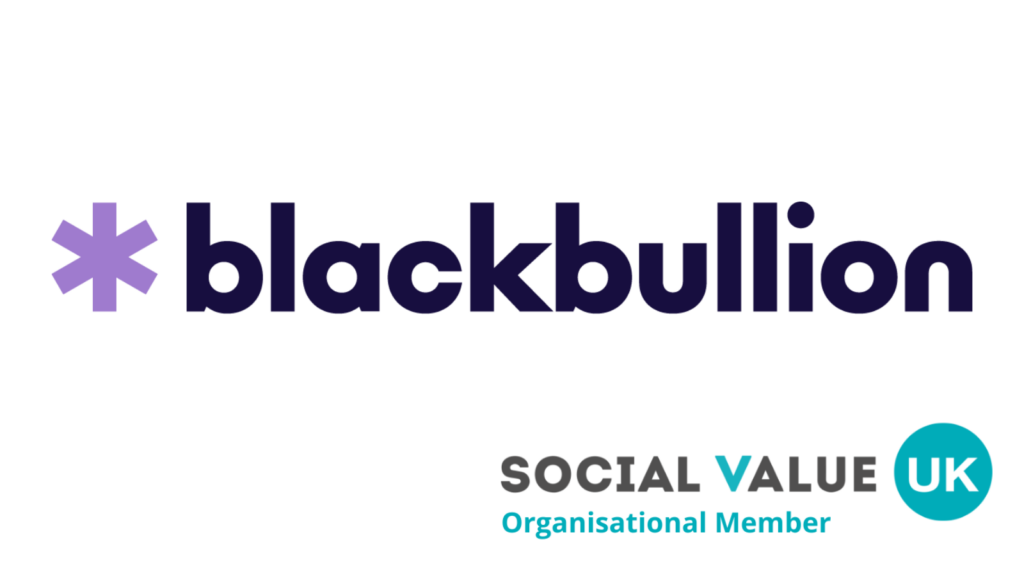 Posted 15th December 2022
Social Value UK is proud to announce Blackbullion have joined us as Organisational members! Ahead of their joining, Social Value UK spoke to them about their social value journey so far.
"Blackbullion is a fintech company dedicated to delivering both meaningful financial wellness education and access to finance for young people. We are looking to build the largest single source of scholarships, grants, bursaries, and funding opportunities for students in the UK. To do this, we partner with universities and businesses to create and distribute scholarships, particularly to those students who are most in need."
Why do you think social value is important? In your organisation, your industry or in wider society?
Social value is at the heart of every decision that we make in terms of how our service impacts young people. We believe that, by empowering young people with financial education and access to money, we will be able to 1) create positive outcomes for talented young people who find themselves in difficult circumstances, 2) enhance the collective financial knowledge of young people in UK, and 3) begin the level the playing field of progression into professional careers for young people from disadvantaged backgrounds.
More broadly, we believe that social value is important because it creates better outcomes for every stakeholder involved in any business decision. Considering the needs of all those impacted by a company's choices, and pushing for actions that enhance the lives of the many, rather than the few, creates greater economic stability, more sustainable business practices, and brings the best ideas to light, regardless of the source.
What are your plans for your SVUK membership?
We are hoping to develop a framework that allows us to calculate a tangible SROI for our Scholarships model. We are also hoping to contribute to the SVUK network through our expertise in Social Mobility and social value creation within the Education industry. Finally, we are hoping to network with other companies who are dedicated to creating social value, in the hopes that some may look to invest in creating scholarships and helping us to achieve our primary business goals.
"Blackbullion is excited to join the Social Value UK network and looks forward to progressing the understanding of how investing in youth, and in education, can lead to SROI for businesses around the UK."
Posted 15th December 2022