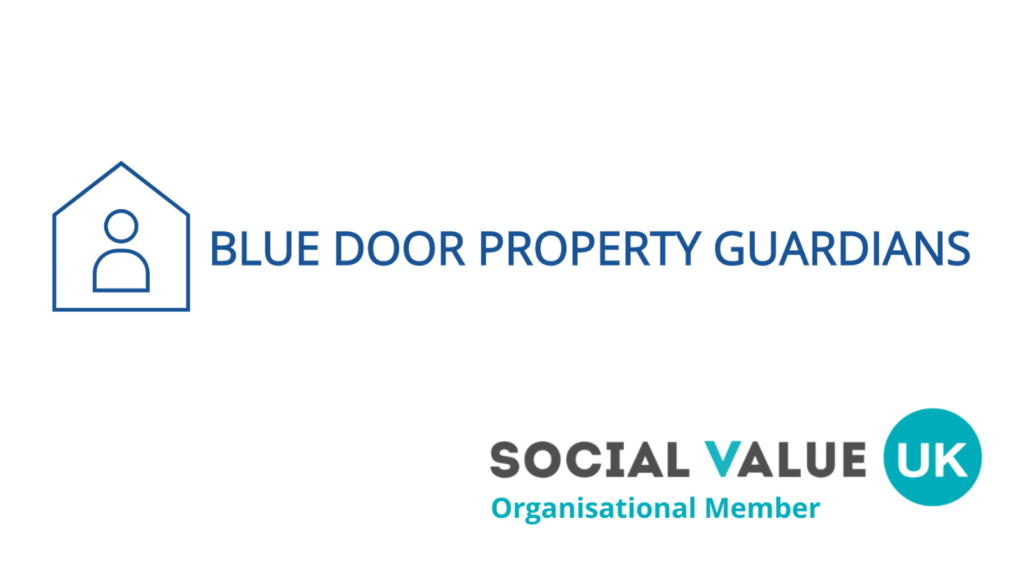 Posted 1st September 2022
Social Value UK is proud to announce Blue Door Property Guardians have joined us as a Organisational members! Ahead of their joining, Social Value UK spoke to them about their social value journey so far.
"We provide win-win property security solutions by matching landlords with vacant commercial and residential property, with our vetted key workers, post graduates and working professionals who live on site providing security, in exchange for affordable accommodation."
Why do you think social value is important? In your organisation, your industry or in wider society?
Social value provides social, economic and environmental benefits to the community. We provide short term affordable housing to people who work in the area and struggle with market rents. By repurposing vacant property, we are alleviating the shortage of housing and high rentals, enabling essential workers to save money and contribute to their community.
What are your plans for your SVUK membership?
To build on our successes. To reach out to potential guardians who support our community ethos and want to enjoy the financial benefits of Property Guardianship.
Alone we can do so little, together we can do so much …. – Blue Door Property Guardians
Posted 1st September 2022