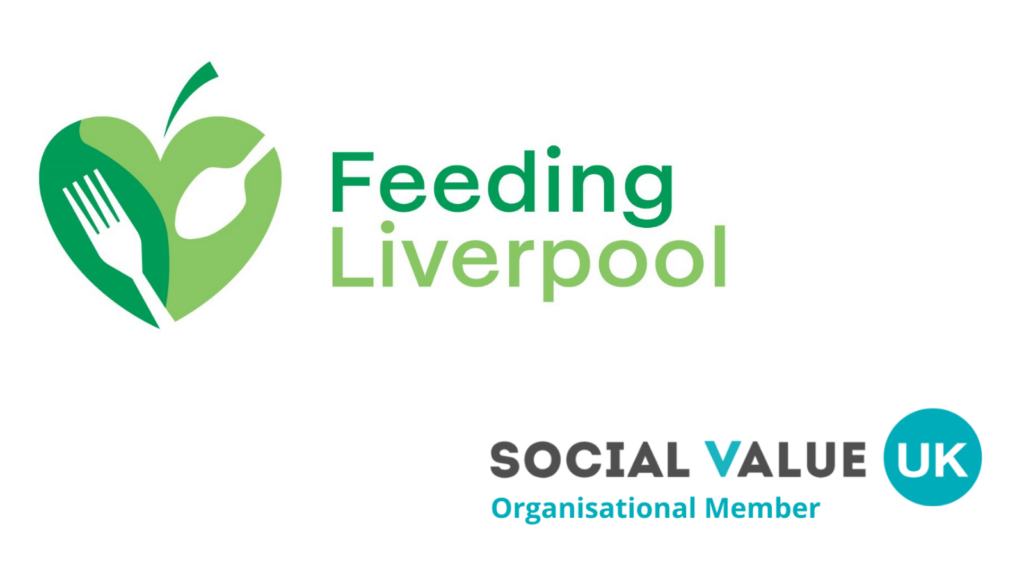 Posted 31st May 2022
Social Value UK is proud to announce Feeding Liverpool have joined us as a Organisational members! Ahead of their joining, Social Value UK spoke to them about their social value journey so far.
"Feeding Liverpool is the city of Liverpool's food alliance, connecting and equipping people and organisations to work towards good food for all. Building on our work since 2015 tackling hunger and food insecurity, Feeding Liverpool are developing and driving forward Liverpool's Good Food Plan in partnership with communities and organisations across the city. Our vision is to create a city where everyone can eat good food."
Why do you think social value is important? In your organisation, your industry or in wider society?
It is important to understand the difference interventions make on people's lives, not just through an economic framework but through a social value framework – seeing people and their lives holistically.
Does your organisation have a background in social value/social accounting/SROI?
Yes, you can view our most recent impact report here.
What are your plans for your SVUK membership?
To develop a clear strategy for articulating and measuring the social value of the Feeding Liverpool network and Liverpool's Good Food Plan.
"Becoming a member of Social Value UK is an important step for Feeding Liverpool as together we seek to understand and articulate the difference Liverpool's Good Food Plan and the good food network is making in our city." – Dr Naomi Maynard.
For more info please contact Dr Naomi Maynard via [email protected]
Posted 1st June 2022