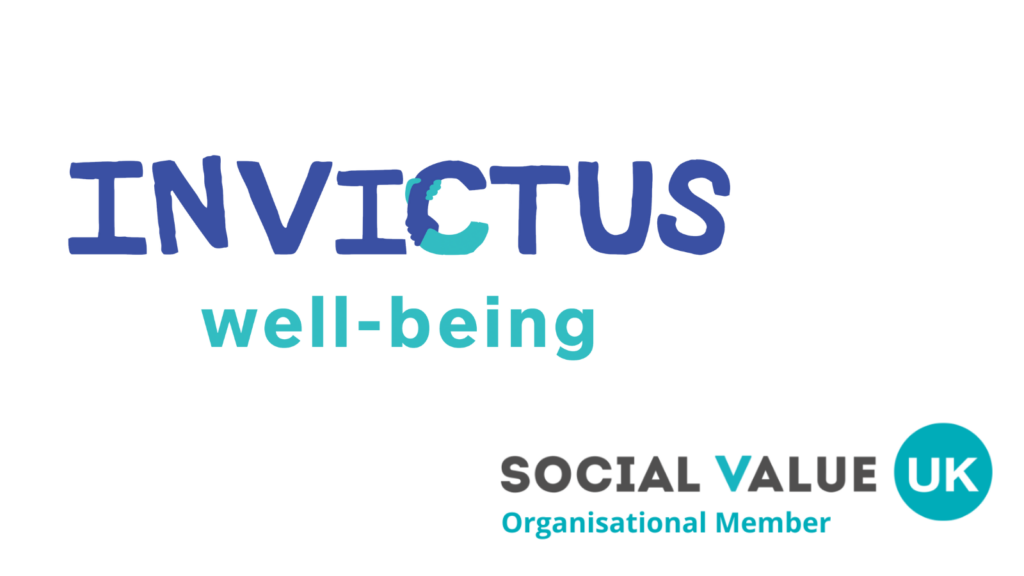 Posted 31st January 2023

Social Value UK is proud to announce Invictus Wellbeing have joined us as Organisational members! Ahead of their joining, Social Value UK spoke to them about their social value journey so far.

"Invictus Wellbeing is West Yorkshire's Children and Young People's Mental Health Charity. We aim to improve and support the mental health and wellbeing of all children and young people locally; offering free, timely, accessible and effective treatment and support."

Why do you think social value is important? In your organisation, your industry or in wider society?

The charity sector is constantly looking for funding, often stepping into the gaps that are left through funding cuts to public services and NHS services.

We now want to demonstrate the cost-effectiveness of funding organisations like ours and the services that we provide by being able to accurately measure and demonstrate our social value locally, regionally and nationally.

What are your plans for your SVUK membership?

We look forward to learning more, networking, training & developing and changing culture.
"We're excited to get started as a Social Value UK organisational member and using their support and expertise to demonstrate the social value our organisation and our projects have on a local, regional and national level." – Invictus Wellbeing