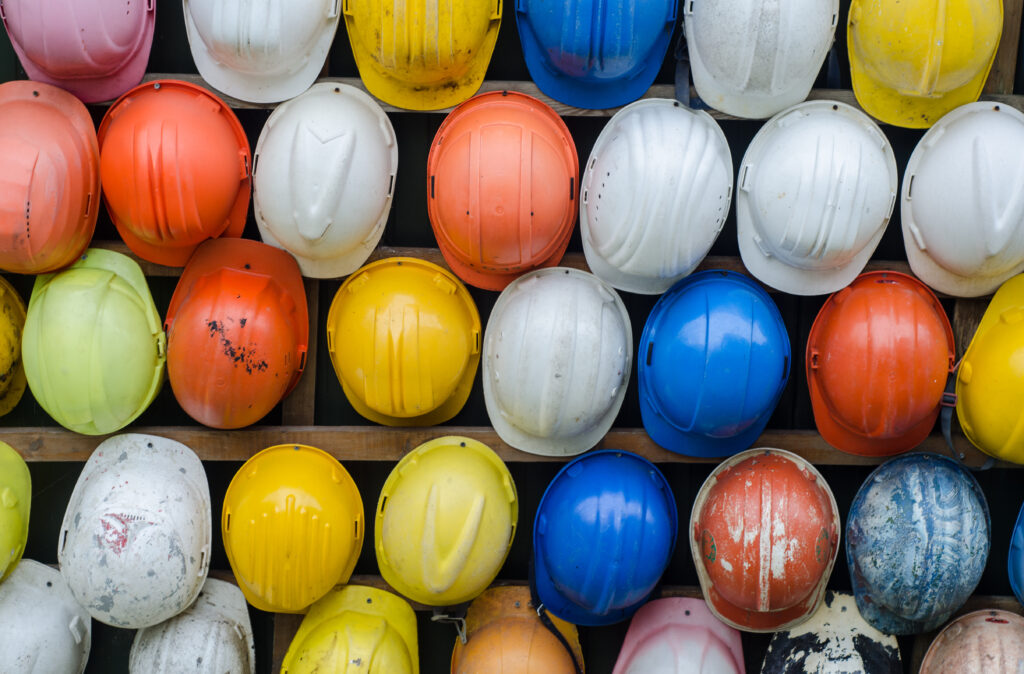 Posted 16th July 2020
New 'Value Toolkit' will help to accelerate decision making, driving greater value and supporting 'Project Speed' ambitions
Value Toolkit is key priority in the sector's Roadmap to Recovery
Flagship initiative builds on groundwork laid by the Infrastructure and Projects Authority (IPA) and the Construction Leadership Council
Toolkit launched as part of UKRI 'Future of Building Week'
UK construction could soon be on the verge of a fundamental shift towards value-based decision making, thanks to a flagship initiative unveiled today by the Construction Innovation Hub.
The Government-backed R&D programme is working with Government and leading industry bodies to develop a new 'Value Toolkit' intended to help policy makers and clients make faster, informed decisions which incentivise industry to respond with innovative, high value solutions.
The Toolkit will support better decision-making throughout the whole investment lifecycle from business case through to procurement and delivery and operation, improving overall sector performance consistent with key policy objectives such as driving Modern Methods of Construction (MMC), delivering social impact and accelerating the path towards Net Zero.
Announced today as part of UK Research and Innovation's Future of Building Week, the new Toolkit contains a suite of tools in four linked modules which will:
Support policy makers, clients and advisors in defining the unique value profile for a given project and create value indices through which informed decisions can be made;
Help clients and their advisers to select a delivery model and commercial strategy, and industry to develop business models, that best meet the value drivers of the project;
Build on the groundwork laid by Ann Bentley and the Construction Leadership Council Procuring for Value Working Group and the IPA's Transforming Infrastructure Performance to allow clients make procurement decisions based on the value drivers of the project andindustry to shape their offers accordingly; and,
Continuously forecast and measure value performance throughout delivery and operation, helping clients and industry to maximise value on each project and using performance data to help policy makers shape decisions on future projects.
Construction Innovation Hub Programme Director Keith Waller said:
"With the CLC Roadmap to Recovery and the supportive measures recently announced by the Prime Minister and Chancellor, the starting gun on sector recovery has well and truly been fired. It is crucial however, that we don't lose sight of the bigger prize here – the opportunity to embed a lasting shift towards value-based decisions that drive better social, economic and environmental outcomes.
"By abandoning, once and for all, our sector's historic affinity with cheapness and embracing a new model where delivering value drives our decision-making, we can ensure that UK construction is actively supporting the path to Net Zero, boosting productivity, delivering safe, higher quality buildings, improve social impact, supporting regeneration, levelling up and much more."
"As well as making better decisions, our Toolkit will ensure we make them faster, ensuring industry can deliver on the Government's vital 'Project Speed' ambitions to stimulate our economy.
"For this to deliver real and lasting impact however, support and buy-in from policy makers, clients and industry at large is crucial. We are very fortunate to have strong support from some of construction's leading voices like ACE, CE, CECA, CLC, as well as the Responsible Authorities we announced last week to take this crucial package of work forward.".
Minister for Business and Industry, Nadhim Zahawi MP said:
"This brilliant new initiative reflects the Government's desire to ensure we embrace a construction procurement process that has clean, green innovation at its heart.
"It complements our commitment to boost the productivity of this vital industry as part of our economic recovery. I look forward to working with the Construction Innovation Hub and Construction Leadership Council to realise this ambition."
Read more.